a little springtime for the soul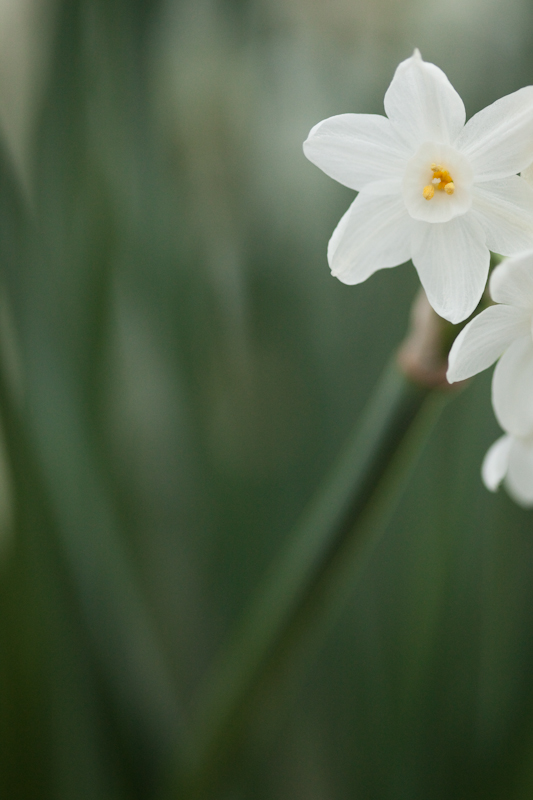 When we woke to what some might call 'a grand, soft day' it seemed like the botanic gardens would be an excellent spot for a wander with the cameras. My poor 100mm macro hasn't seen action in so long, it was lovely to rediscover it and how it reveals different worlds, slicing through a scene with that shallow depth of field. I had fun being purposefully awkward in my framing, exposure, and plane of focus just because I was shooting for no purpose other than to be out there, and it was great :)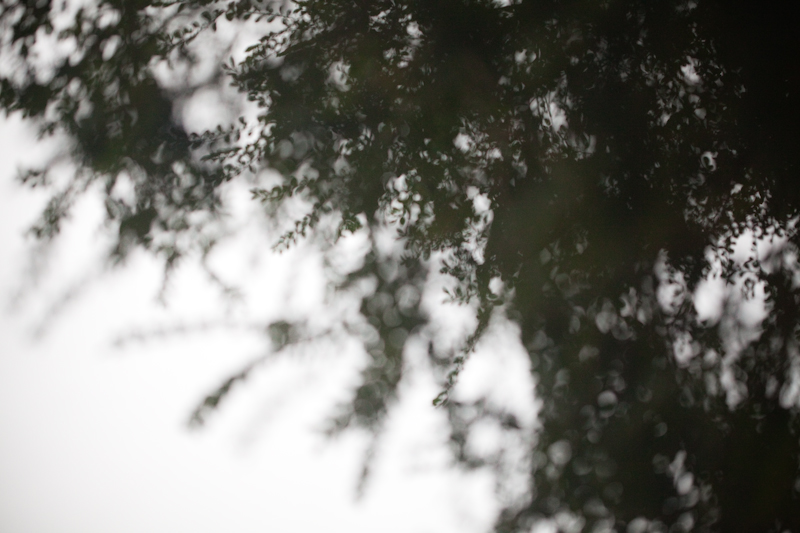 When you visit the bots at this time of year you almost have to take a different tack though, beyond the paperwhites in the alpine house and the (stinky!) geraniums, things are pretty sleepy. But I can never resist the muted colours and delicate decay of the hydrangeas, almost as beautiful as when they are freshly in bloom, just in a different way…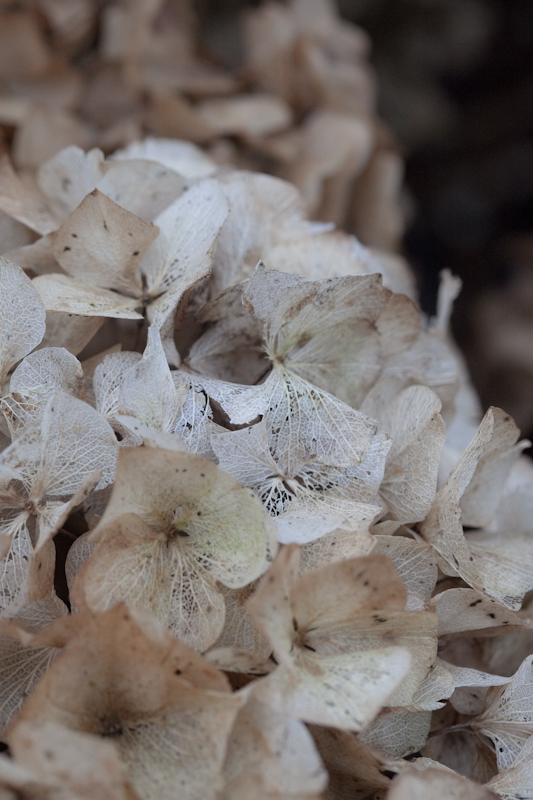 My other little dark fascination is the shed just inside the entrance to the kitchen garden, every time I visit there's something interesting in there. Today there were flowers hanging up to dry, trays of potatoes sorted by size and colour, poppy seed heads, turnips and beets and garden tools waiting for their next crop…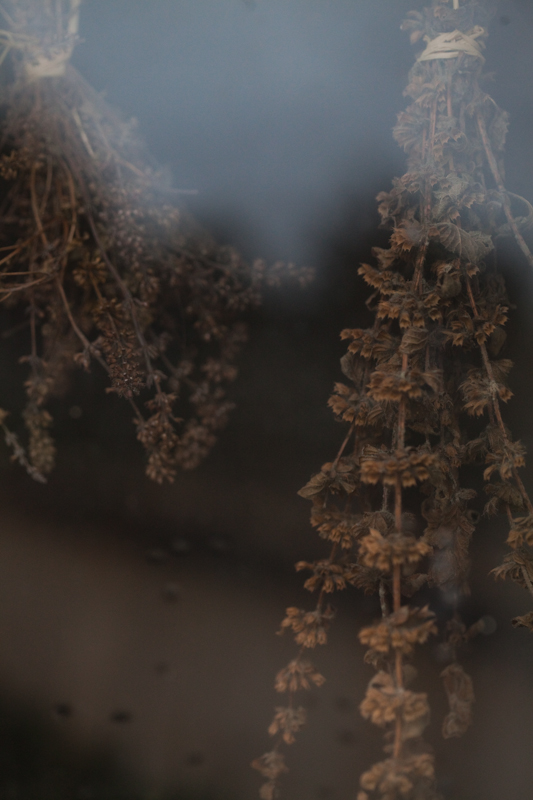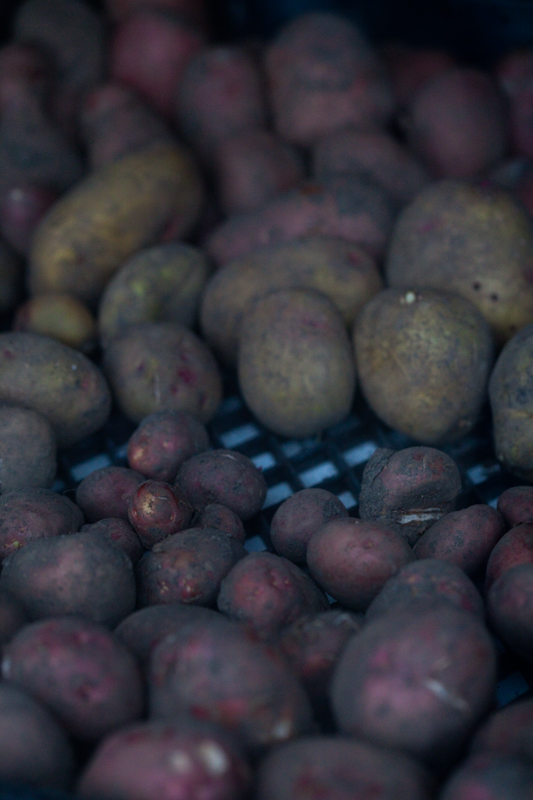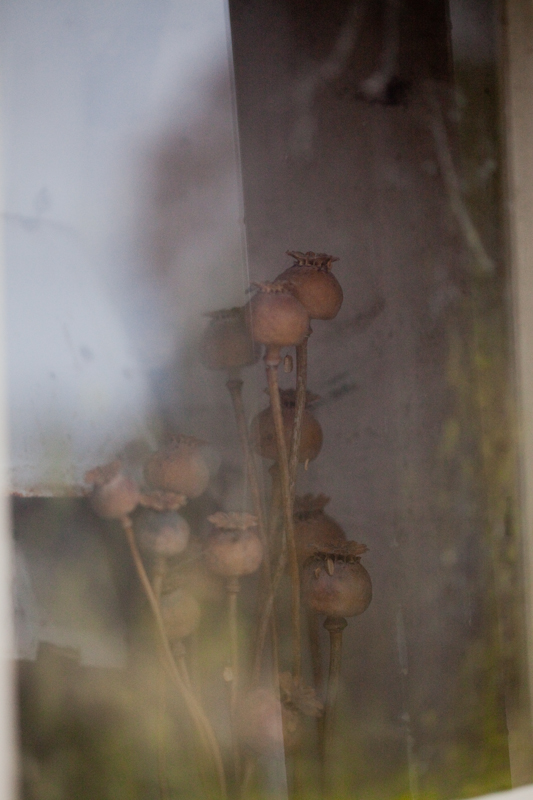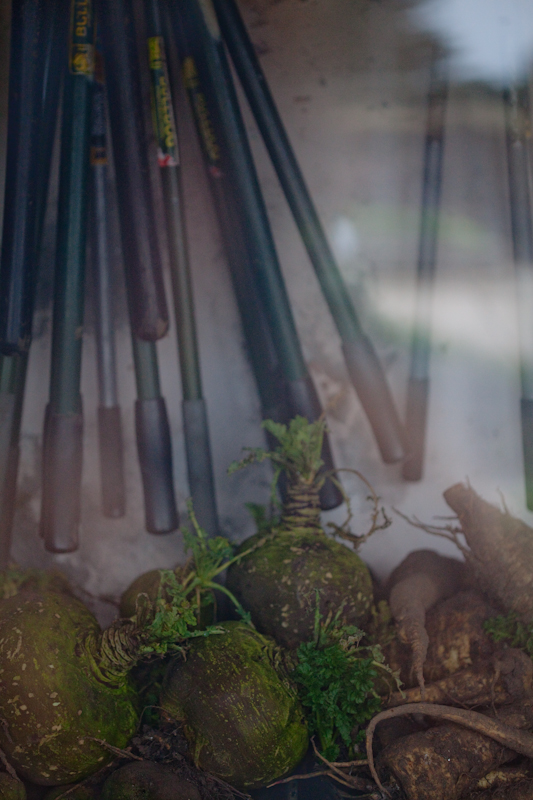 There's another little lean-to type glasshouse in there where they have chamomile and kale, with black and white tiles on the floor.  It's very cute. I think ryan got a better shot of it than me, but who knows how long before he'll process and/or post it…
Back in the humid palm house, it's always the shapes that get you. The huge leaves are so bold and geometric, and the mist obscures details.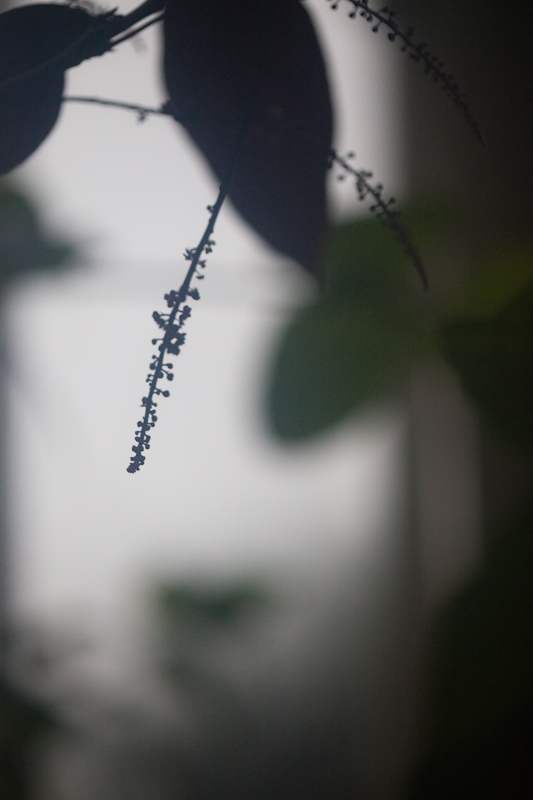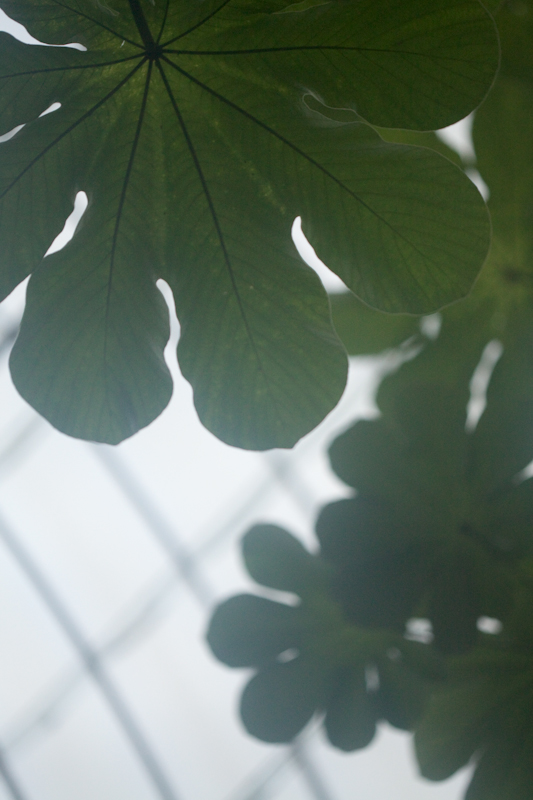 I have a pretty standard route that takes me through the palm house, past the orchids and ferns, and across to the glasshouse with the plants from south america. I was surprised to see a pop of colour, it was almost like the building was trying to keep it secret from the world outside.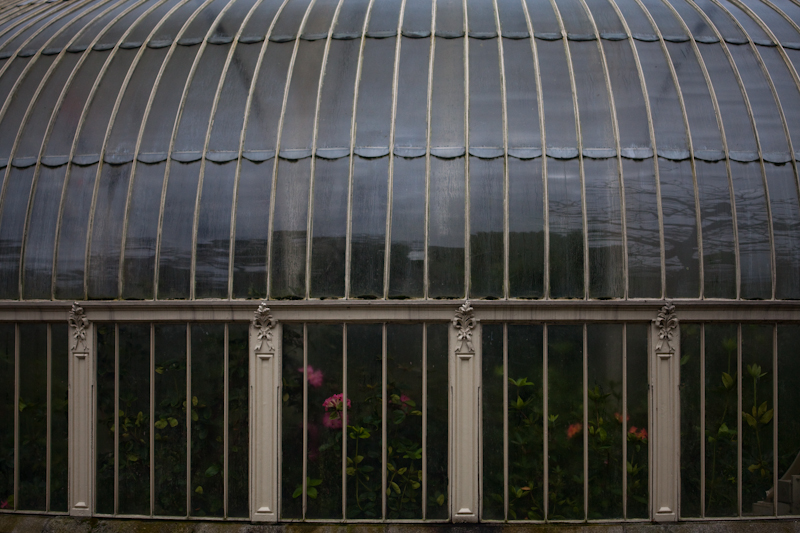 Inside, the ferns were lush and green.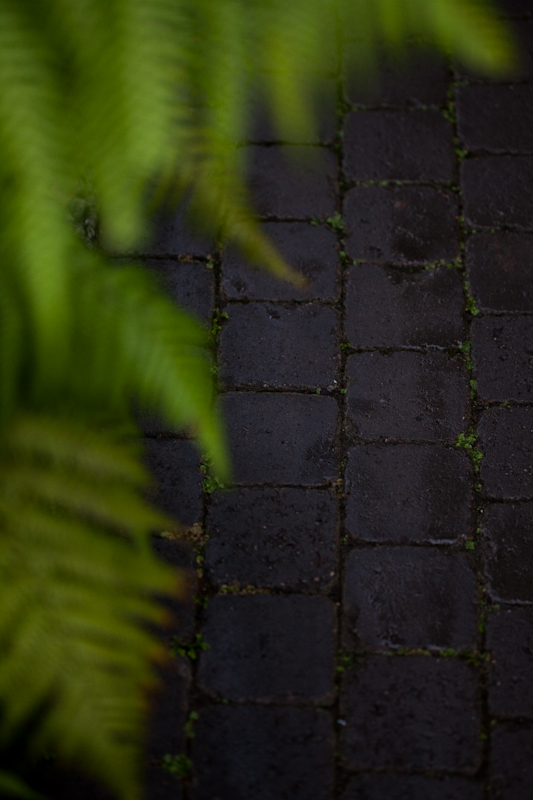 But the bougainvillea was pale and papery.
Before we left I stopped to take another photo, but not of the flowers in the gardens. These flowers I brought along with me, but I thought it was a fitting background for their portrait :)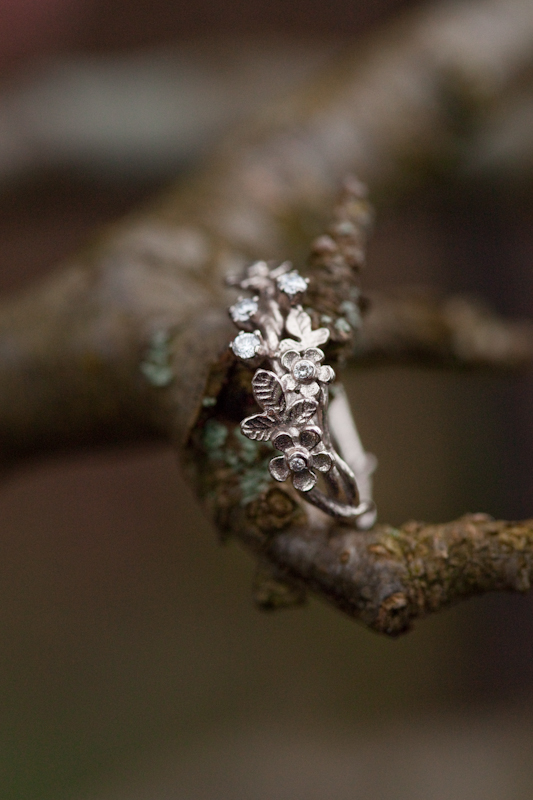 A lovely wee unexpected day, just enough to give us a bit of sparkle to carry us through the next while, if these grey skies are to hang around!