3178 miles part vii: a change of scenery
In the same way that I've always had preconceived notions of how much I would love France, I wasn't particularly excited about Italy. I knew we wouldn't be seeing those familiar guidebook scenes of Tuscan hills, so I didn't think about it much. We paid a little extra for the hotel in Sirmione on Lake Garda in comparison to the rest and it looked lovely on the website – but don't they all? And yet when we arrived, unbearably hot and sticky, and found the first evidence of air conditioning in our room then went out the back of the hotel to find this scene, I was prepared to reconsider!
We walked in to the 'old town' and found it about as touristy as expected and very busy, but not unpleasantly so. We saw the castle, reflecting the beautiful warm light from the sun as it set: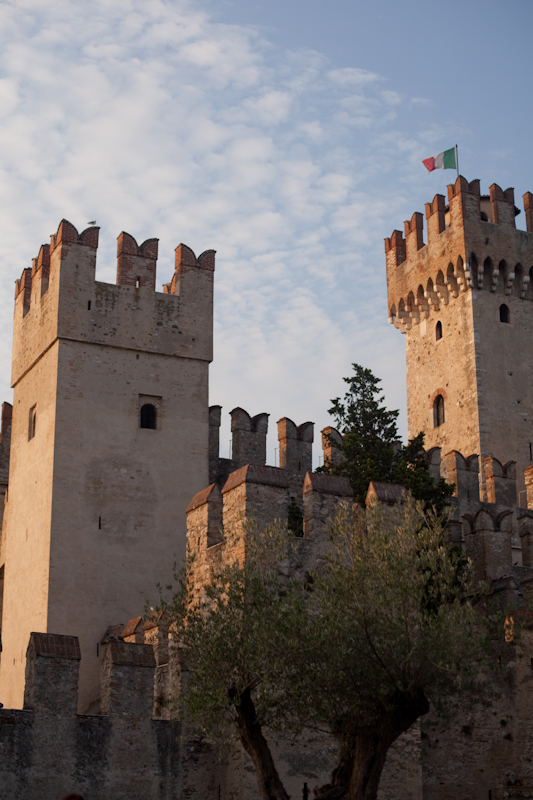 We had dinner in one of the ridiculously expensive restaurants in the main square, then went for a wee walk after sundown and tried not to be eaten alive by the mosquitos. It was very pretty, but they were even worse out by the water :(
We started the next day with a climb up inside the tower of the castle. Well, I chickened out halfway and enjoyed this rather Assassin's Creed type view, as well as the nice cool breeze.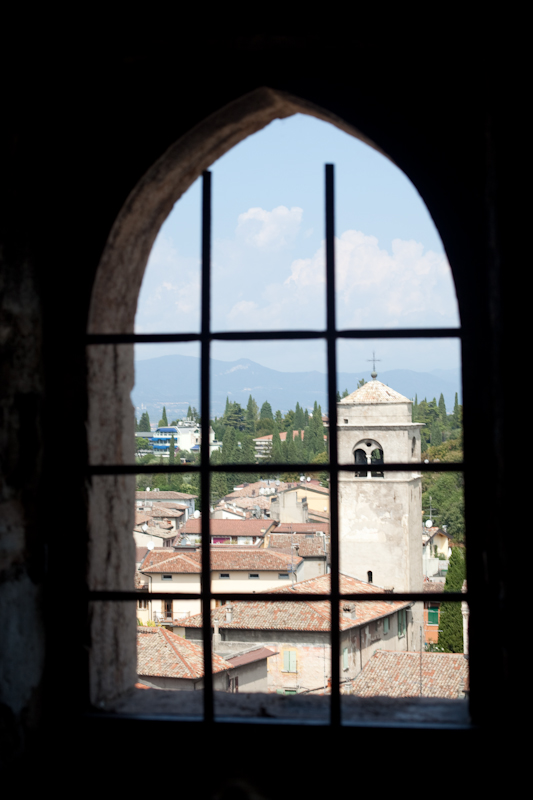 We explored the side streets between the tourist shops…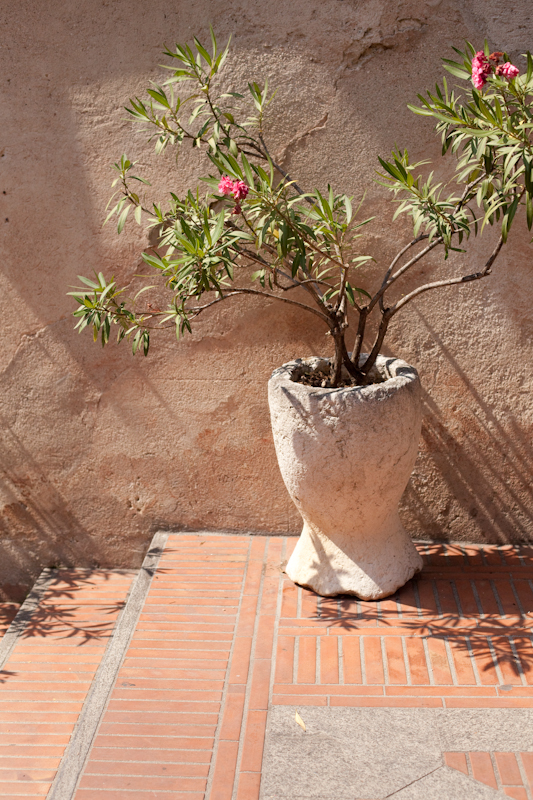 I finally felt like I had my photography eyes back on, there was so much to shoot. Rustic stone, and lovely details in the buildings: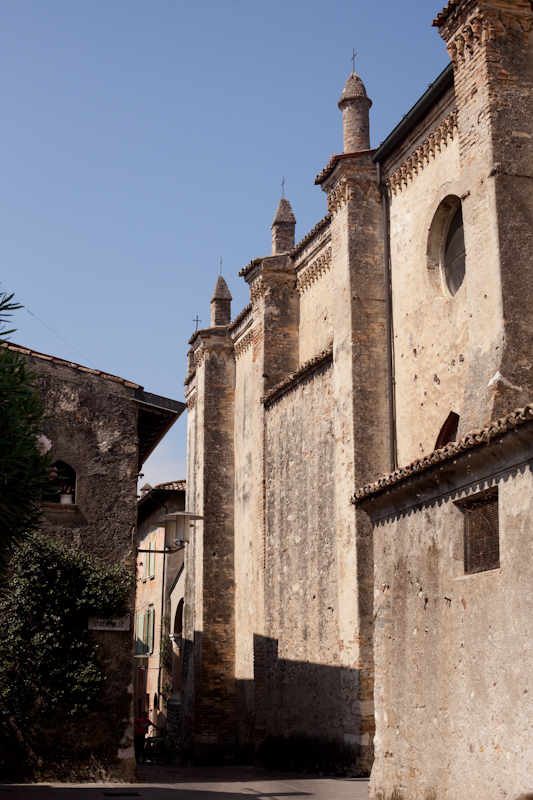 The rest of the group had hired boats for the day, but we're only part-time sailors. We got tour from a very friendly bloke and felt a bit posh, having the boat all to ourselves!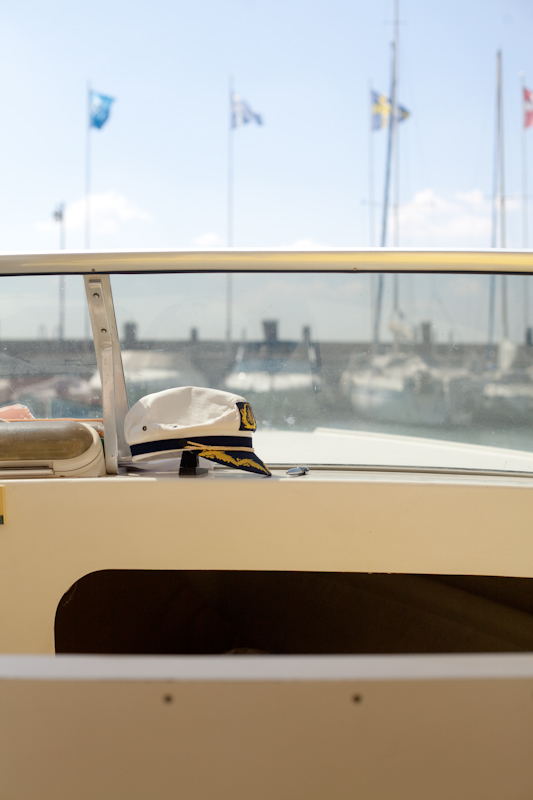 He took us out into the lake and showed us the bubbles in the water, coming up from the hot springs. Apparently the spa hotel nearby has a pipe that brings that water back for them to use in their treatments.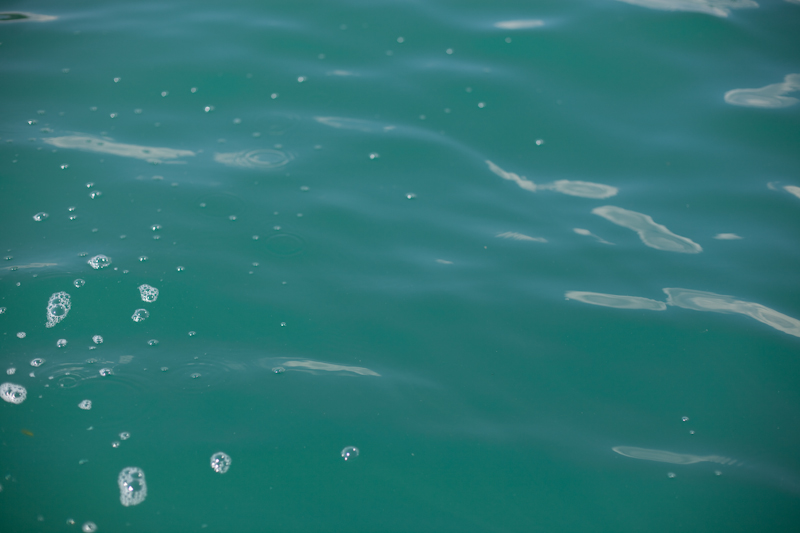 Back on dry land, we found a lovely wee restaurant to have some bruschetta and a glass of something fizzy and boozy under a very pretty canopy.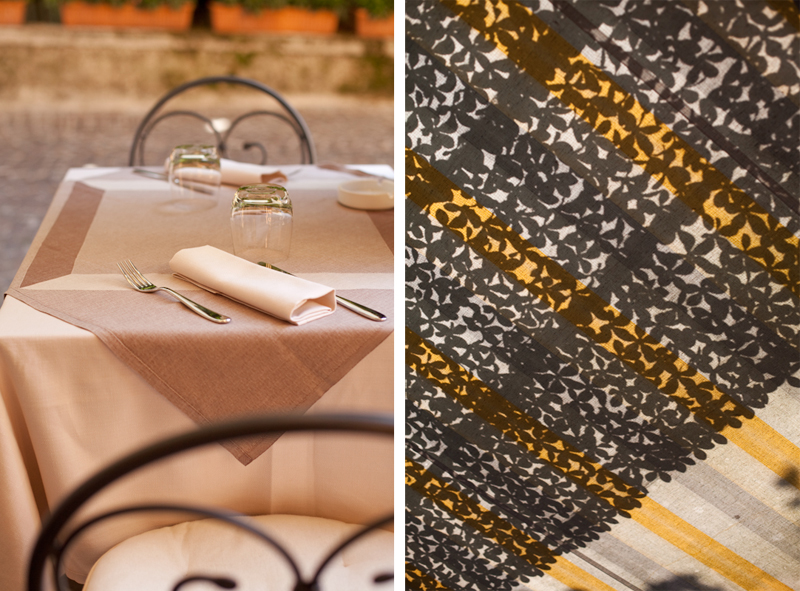 It was hard work, but we managed tow hile away the afternoon until it was time to find another restaurant for dinner. We must have read every menu in the town, but it all worked out very well because I had the best risotto EVER.
The wind really picked up that evening and waves were crashing on the beach, but it was still beautiful as the sun set and the lights came on, so we hung around for a good while.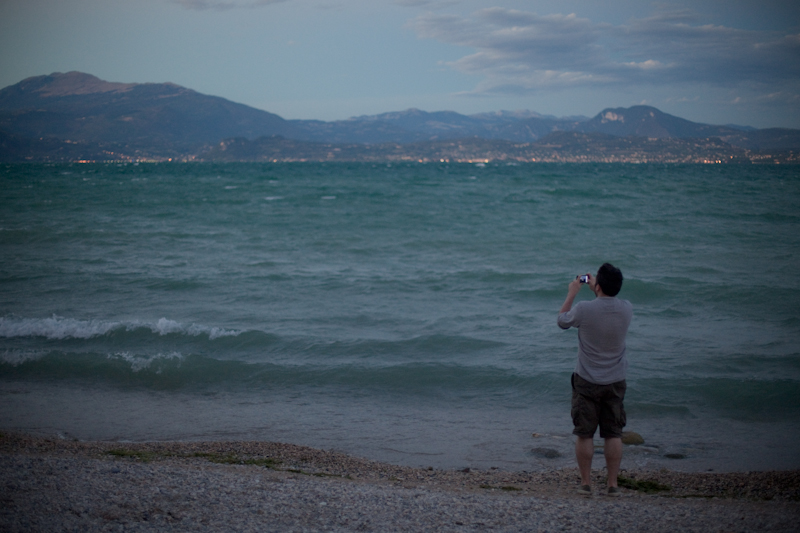 I love seeing the moon in sky before it gets proper dark: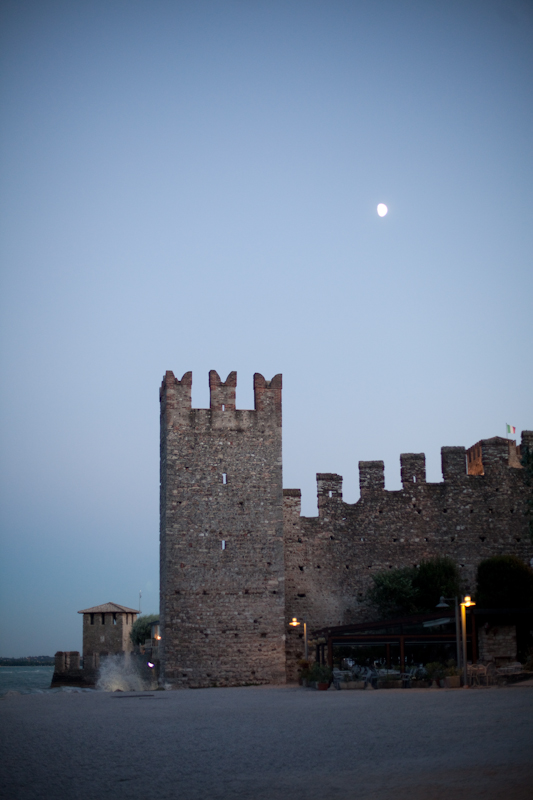 We were treated to a colourful sunset that night, too. I think it was the most idyllic part of the holiday for me.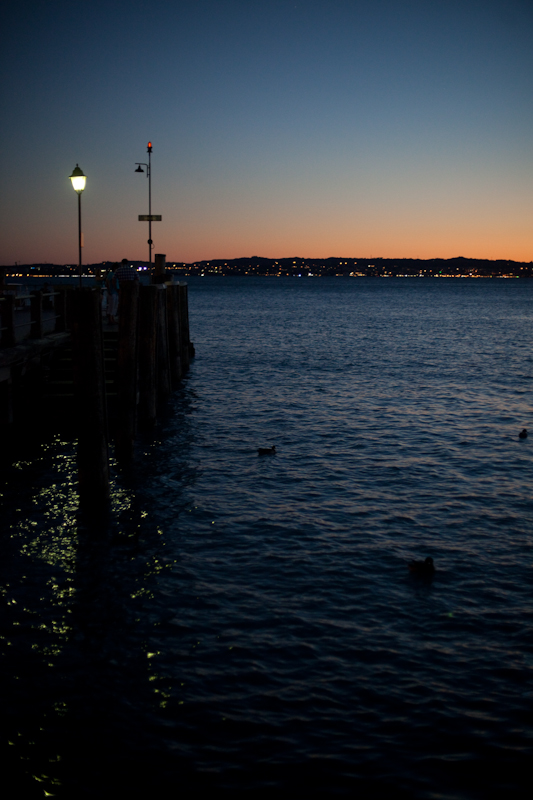 Well done Italy, you changed my mind and  secured my affections. Well done :)