3178 miles part vi: driving past glaciers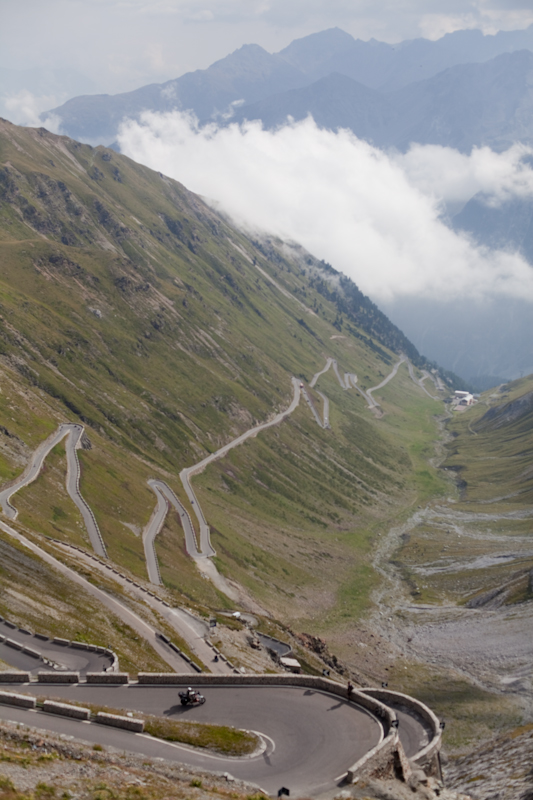 There are landmarks that are famous to everyone, then there are some that are famous to particular groups of people – and this is an example of something that will probably be familiar to riders who have ever  dreamed of heading to the Alps on their bike. It's Stelvio Pass, and you can read loads about it on Wikipedia if you like.
It's pretty hard going for the drivers with those 48 switchbacks (and slightly nervous-making for the passengers too), but the views are amazing – especially when you realise that's a huge lump of ice and snow you're driving past, after having been melting for the past few days! The temperature dropped significantly as we climbed and I was glad that I had been warned, and wore my jacket & trouser linings :)
You can get a fairly decent coffee when you reach the top, and there's also a hotdog stall, with some very entertaining Italians singing and having all the banter.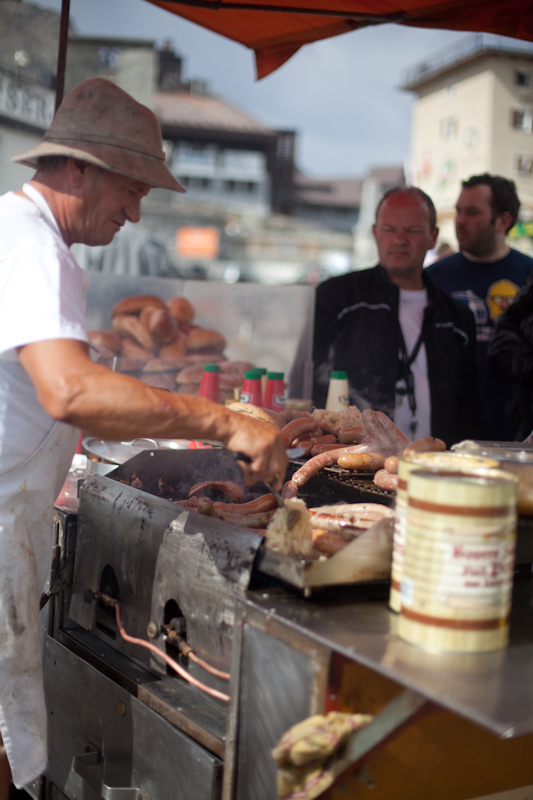 And, of course, all the shops where you can get your t-shirts and stickers and stuffed toys and snow globes and cow bells…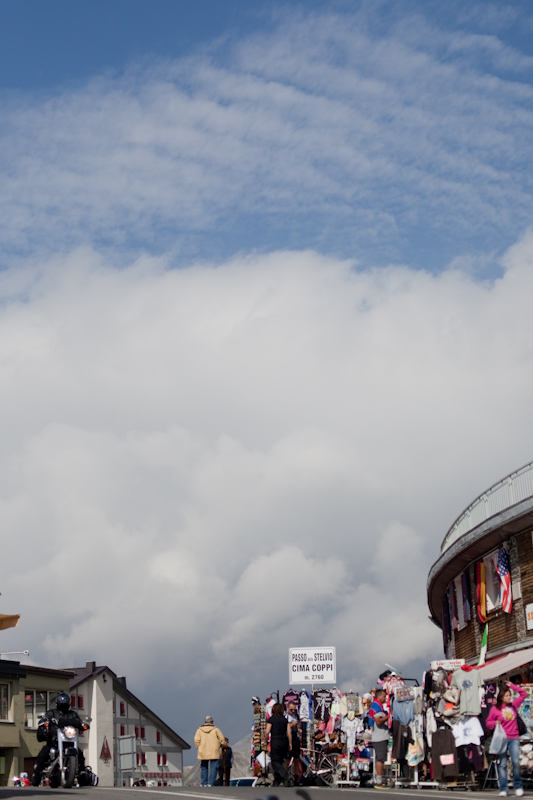 It's a bit bizarre to have so much activity at the top of a mountain pass, up such a remote and tiny road!
Lots of people leave a sticker on the sign, sometimes that they've had printed especially for the trip: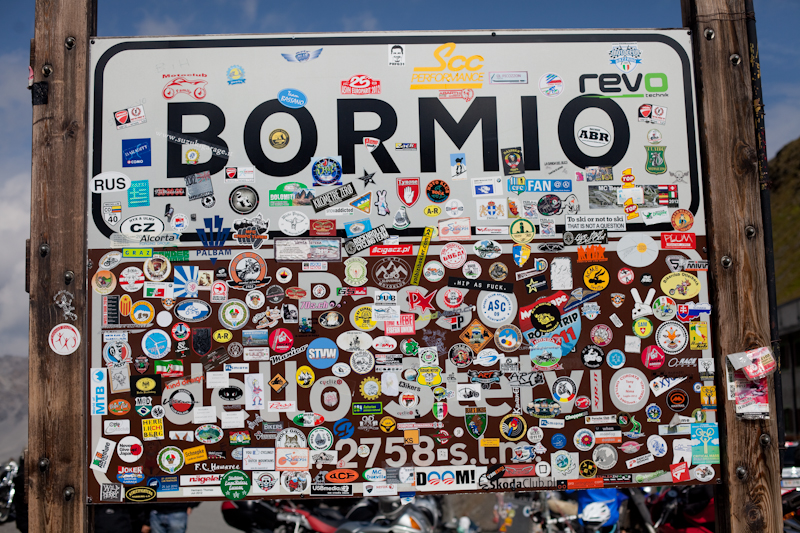 You can just about see the number at the bottom to show the height of the pass, still :)
I thought that going up that road would be the most nerve-wracking part of the trip. Hahaha. I may have been entirely wrong…