3178 miles part v: day trip to innsbruck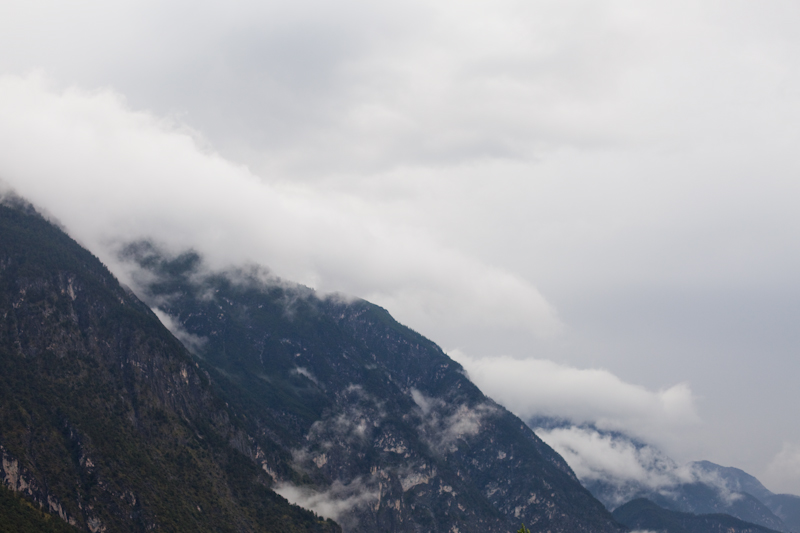 After having to unpack and pack up again daily, it was a relief to be staying in Austria for three nights. When we saw this view from the balcony after our day of mountain passes and bunnies, it seemed like a good day to stay off the bike and we had been told it was a fairly short train ride to Innsbruck. For a journey of less than an hour, €25 for a return seems rather steep but we decided to go for it anyway.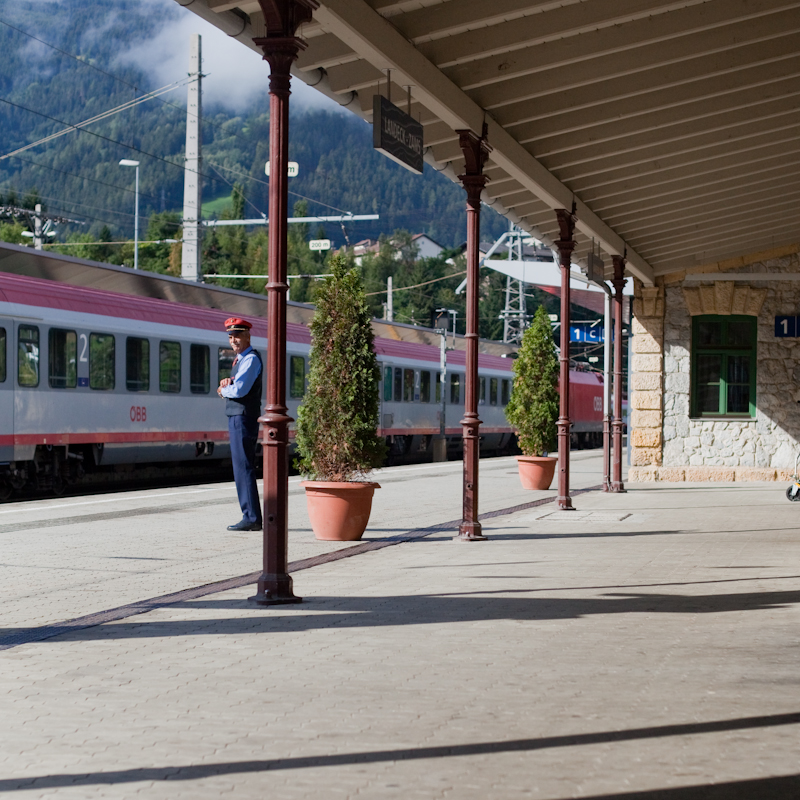 The train stations were all rather picturesque, especially with a man at every stop dressed as dapper as this one! We had quite a wait for the next train, so we got a snack from the bakery. Or as they say, BACKEREI!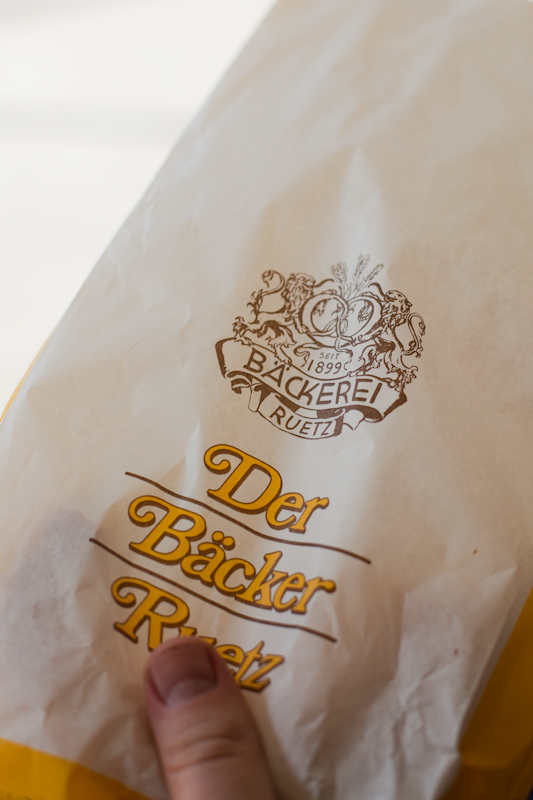 Just like the Irish 'tacsai' – I find phoenetically similar foreign words quite fascinating :)
The journey itself was lovely – lots of mountains to see out the windows, and it's a bit easier to take pictures from a moving train than a moving bike… although you don't have such an unobstructed view.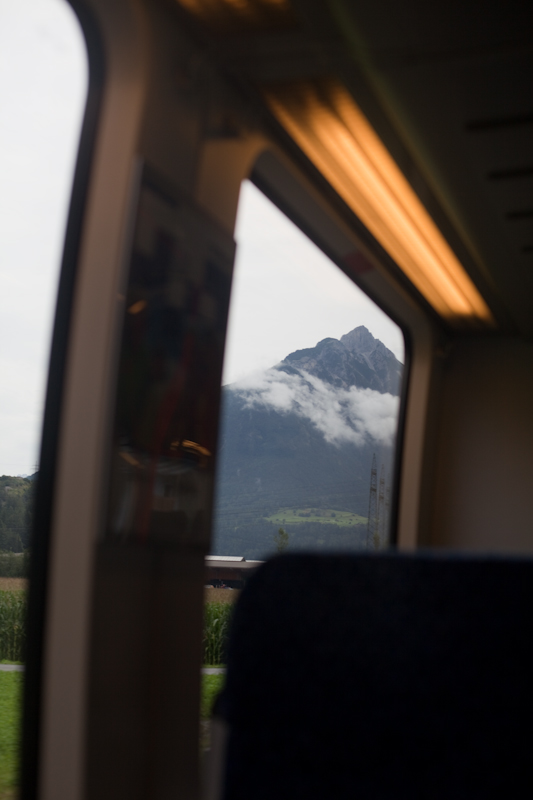 Innsbruck itself had some really beautiful buildings, and it was bizarre to look beyond the roofs and see mountains.
The town centre seemed to be composed mostly of restaurants geared towards tourists, shops geared towards tourists, and not much else. I've been to touristy places before but usually if you go down a side street or beyond the main square, you find more interesting stuff. Sadly, that didn't happen so much there :( There was a promising little alley where we found a little garden locked away behind some pretty gates, beside a (very) posh restaurant full of people dressed very well and looking at us like we'd insulted their eyes by our very existence. Hmm. We took our pictures and scurried back out.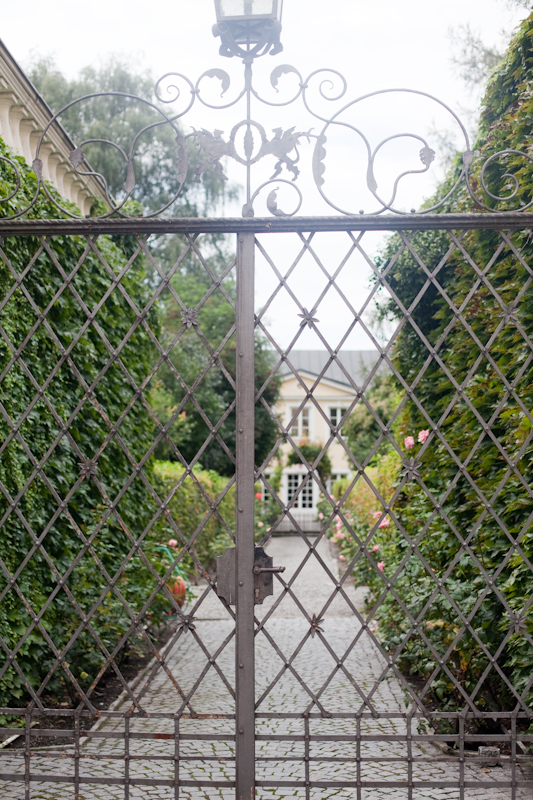 There was one hidden gem that we discovered by wandering the outskirts though – a church with a crypt that you could visit underneath, which sounds morbid but it was quite serene. There were apparently something like 12 princes laid to rest in there. I mostly noticed this: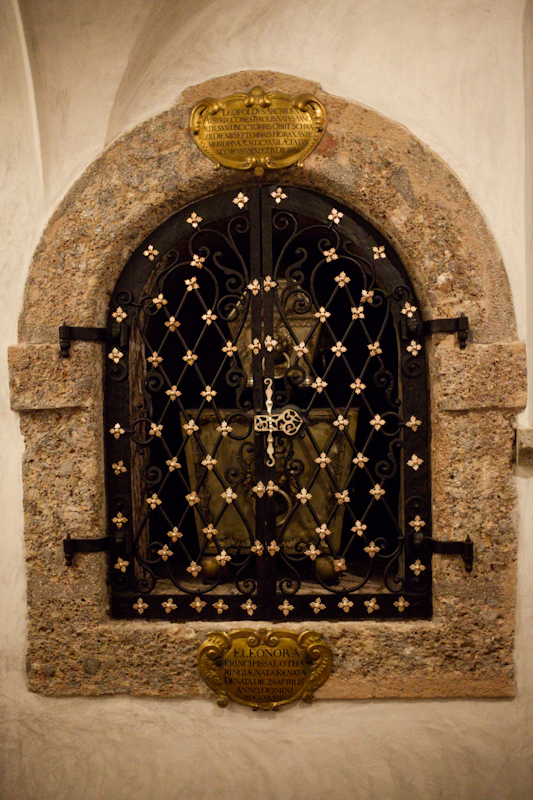 Very sad to see such a little coffin, though.
Upstairs, there was the most beautiful ceiling.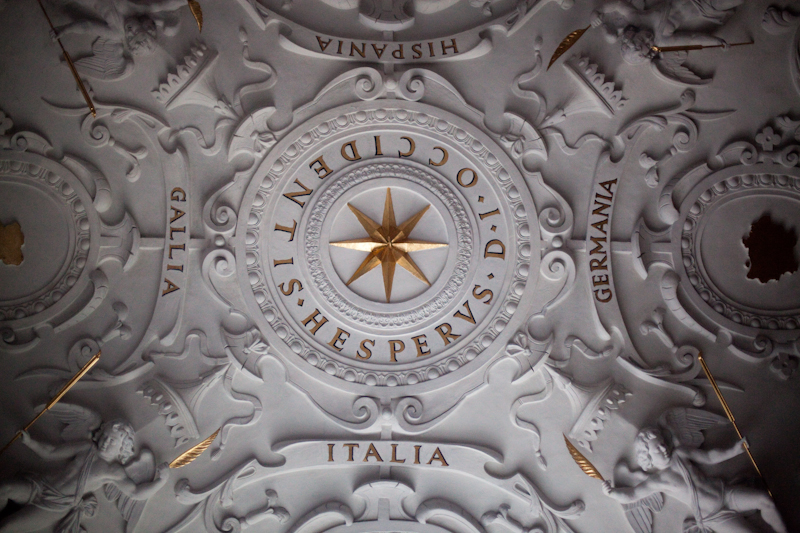 The gold paint caught the sun coming in the windows and glinted in the most spectacular way.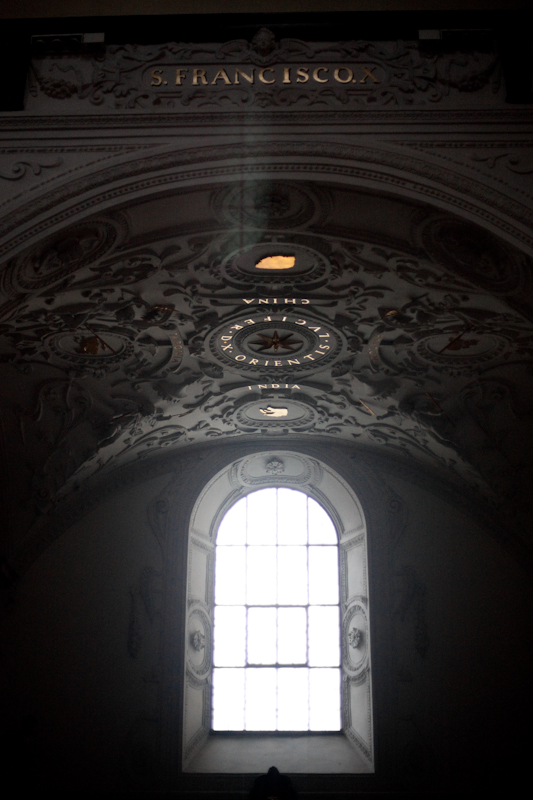 Definitely the high point of Innsbruck. But the next day we reached a literal high point, when we drove up a particularly famous mountain pass…