3178 miles part iv: splashing around in austria
My memory could be playing tricks on me at this stage but I think this was on the way to our hotel in Austria. The road led us through valleys between the mountains, beside the most amazingly icy blue rivers and there was a beautiful fresh breeze when we drove through the shadow of the forests. We reached this lake (Plansee it's called) and there was a place to stop so we pulled in.
It barely took five minutes before this pair had their shorts on and launched themselves into the water:

Apparently, it was fantastic :)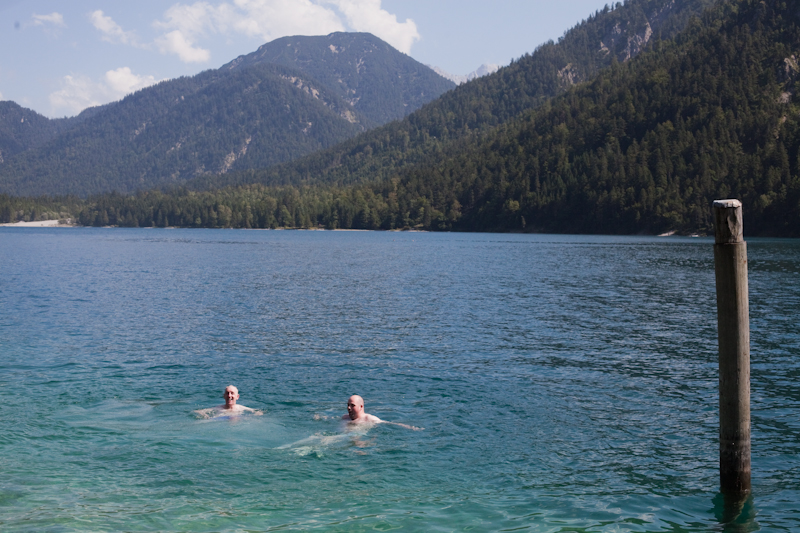 When the water is like this, how could you resist?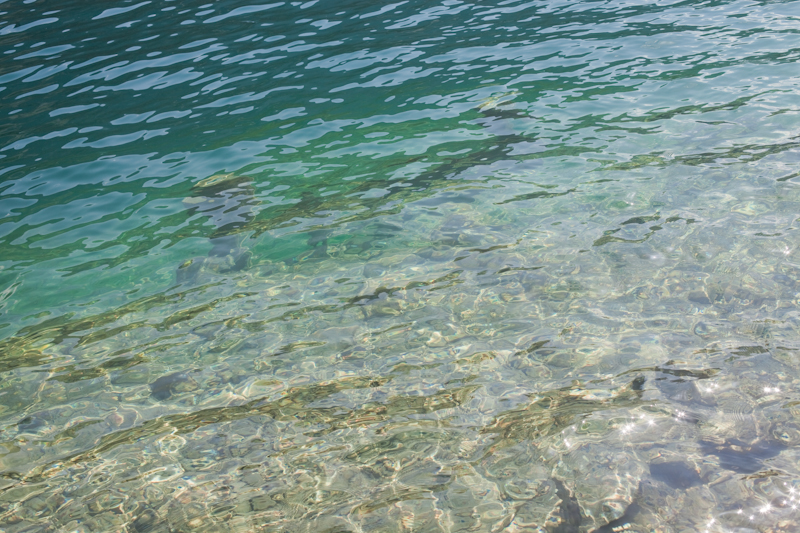 I wouldn't usually wander around in public in my leggings that I wear under the bike gear but I threw caution to the wind, and I whipped off the heavy trousers and enjoyed a bit of a paddle with Venessa…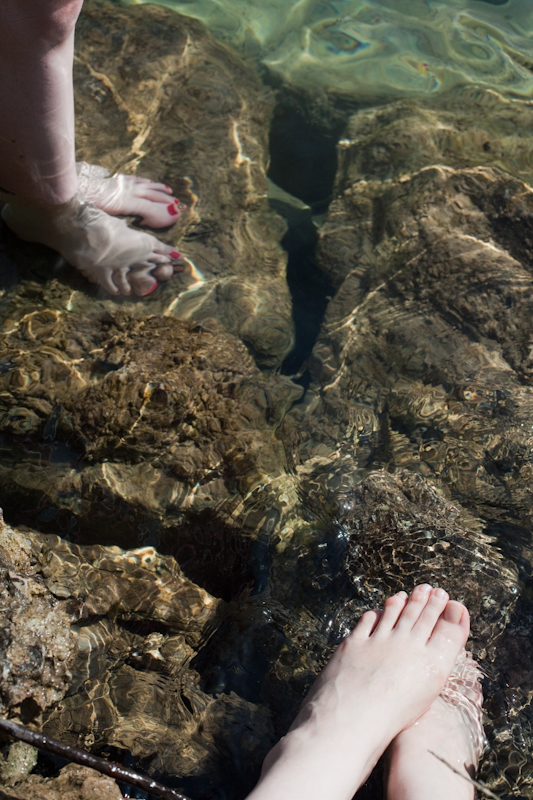 Sorry if you don't like feet :(
Ryan didn't bother with the stripping off bit, and waded in up to his knees with his trousers on. Refreshing!
We were staying in the hotel in Landeck, Austria for three nights so the next day we took the cases off the bike headed out on our own to do a mountain pass. The roads were lovely and we stopped to eat our packed lunch (sandwiches and crisps from a petrol station – but they were excellent sandwiches) at the most picturesque car park in the world…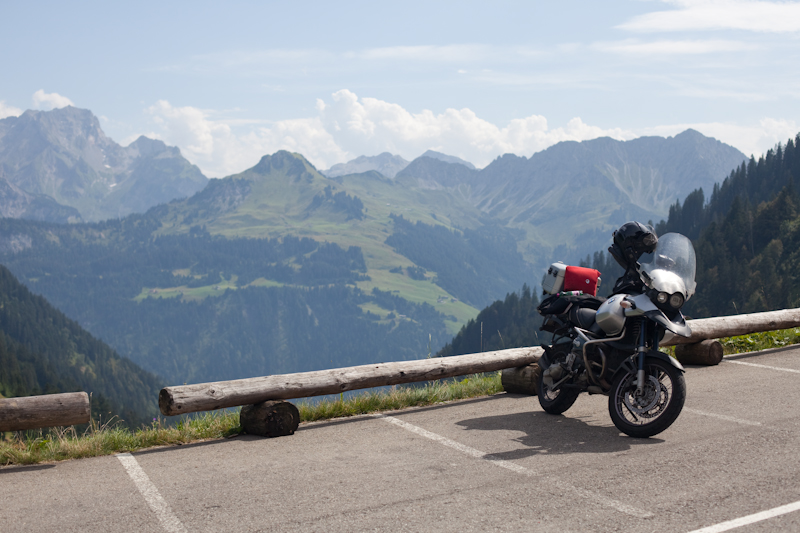 But the view wasn't the only thing I liked about that car park.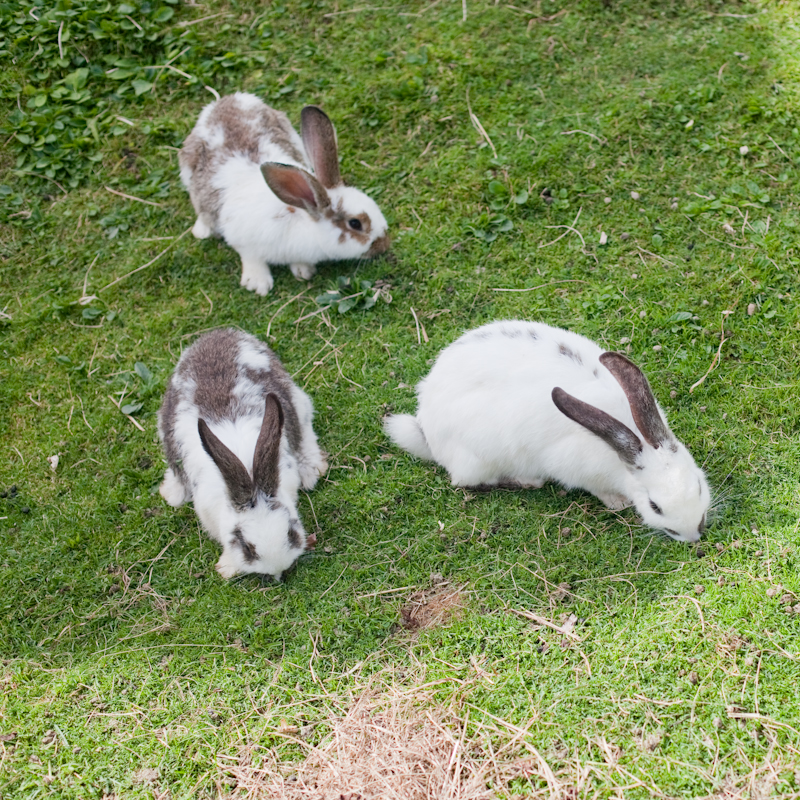 BUNNIES!!!!1!!1!!!!
There must have been more than 10 of them, in an enclosure beside a hotel. I won't ask why, I will just appreciate the squee that is alpine bunnies.
I didn't take a lot of pictures that day, we were too busy just enjoying the scenery. Just one stop for a waterfall before we got back to the hotel – although this waterfall was rather smaller than the last one, it was still very pretty: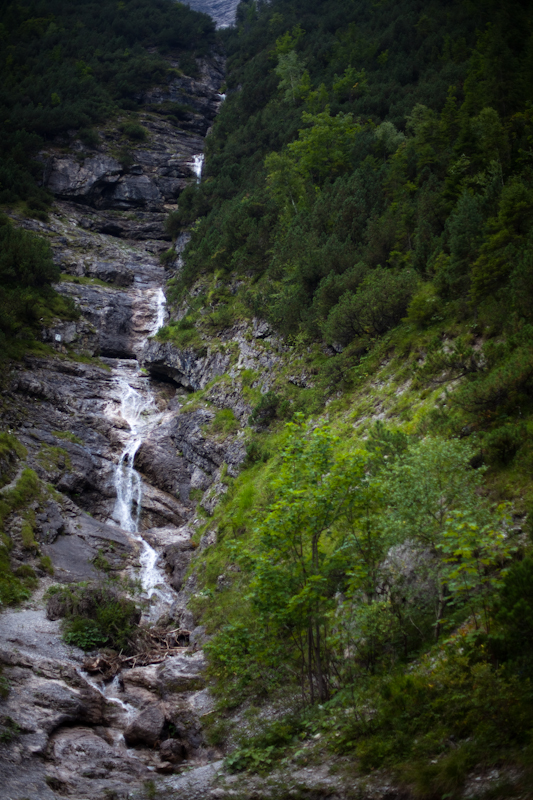 That's not a post-processing vignette, the light was just beautiful.
After that though, it was time for a day off the bike…