3178 miles part iii: glimpse of an alp
On the way to our second stop in Germany, we stopped on this hill after driving past loads of vineyards and resisting the urge to get off the bike and spend the day taking photos of them. The hills here were pretty tame, but very pretty with a carpet of flowers and grasses and there was also an interesting contraption showing you the names of the peaks (bumps?) in the distance: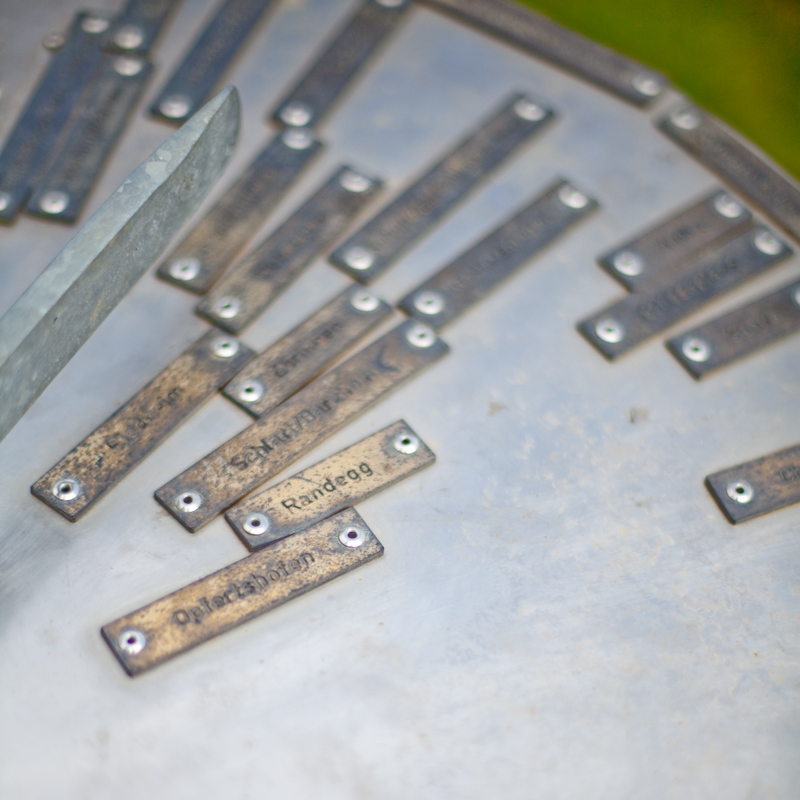 While Ryan played around with that I took another polaroid.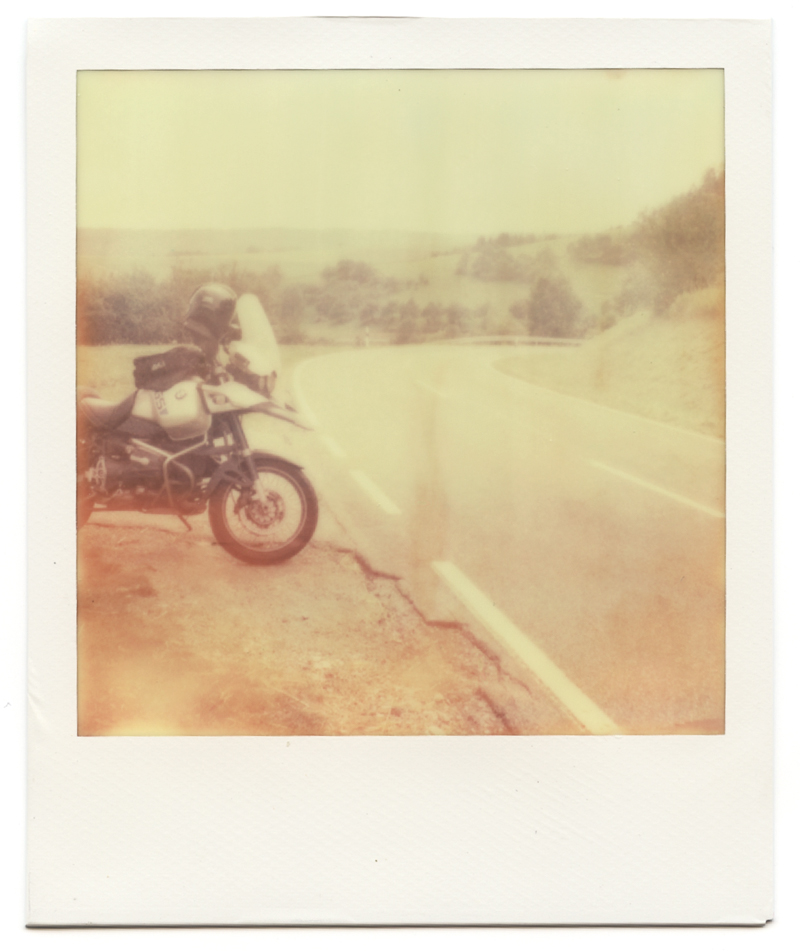 That one's authentically mucky. It did kind of get abandoned under the camera bag in the top box for the rest of the holiday :/
We arrived in Kempten and opened the window in the room while we got ready for dinner, and I was utterly mesmerised by the sound of flute playing that was wafting up from the town square beside the hotel. By the time we went outside for dinner the flute player had gone though, and it was dark.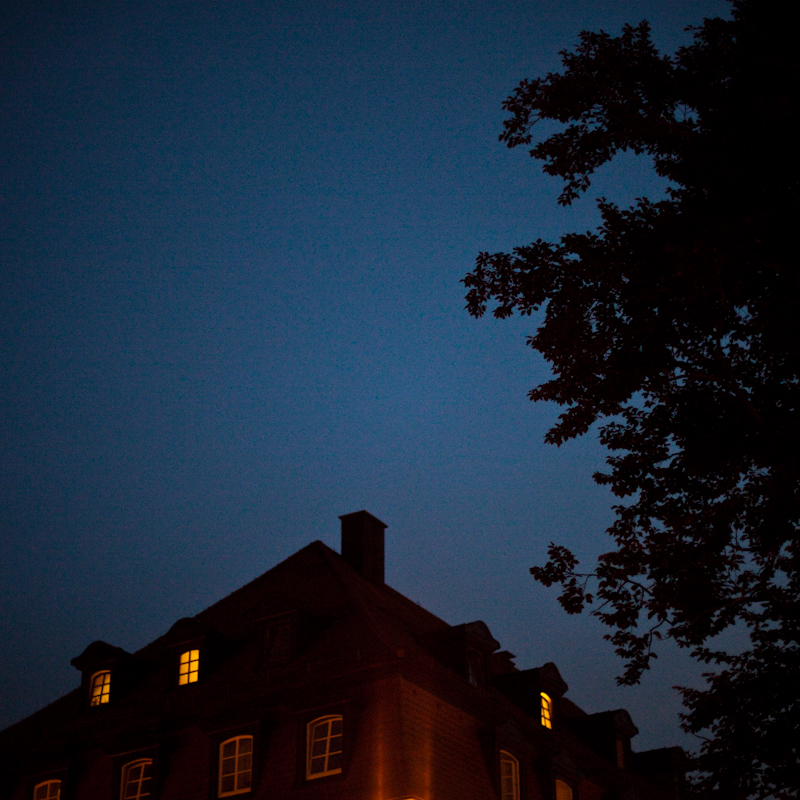 As I was about to take the photo above, a little girl was skipping along a wall and was about to go on in front of me when she realised I was taking a picture and stopped until I was done. She must only have been about 5, what good manners!
I would love to have seen more of this town, but we were off early the next morning. I sneaked a peek out the hotel window not long after sunrise, and if you look very closely to the left of the top window of the yellow building between the chimneys, there's an alp! Unmistakeably toblerone-shaped. Very exciting.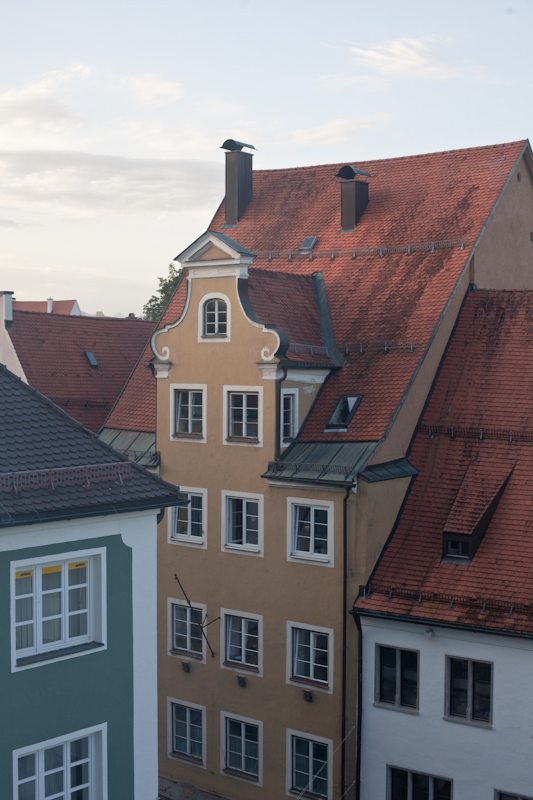 Our plan for the day involved a visit to a very recognisable castle – mostly because it was apparently the one that Walt Disney used as inspiration for the Disney fairytale castle. expect you wouldn't actually recognise it, because right now it looks like this: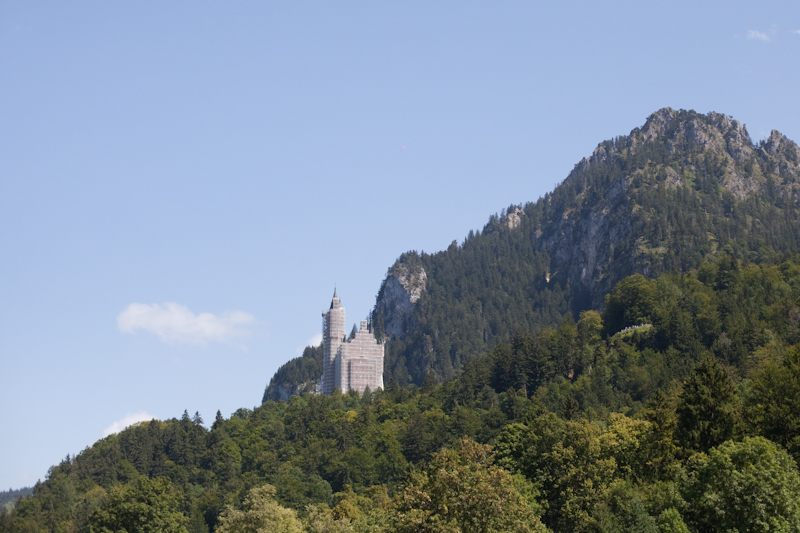 Apparently there's a bit on the other side that isn't covered in scaffolding. Bah. I consoled myself with this: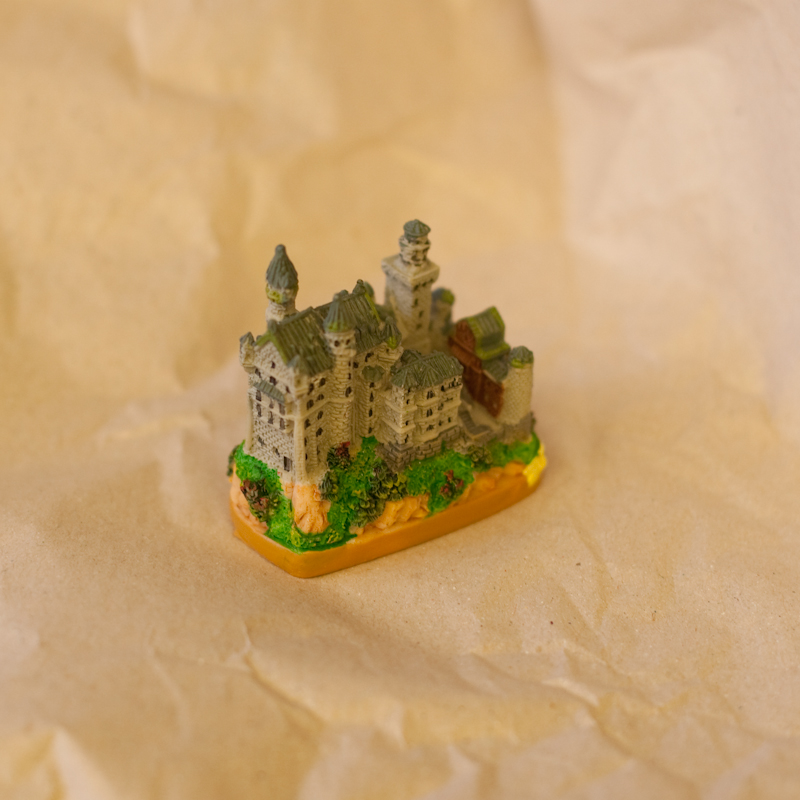 Just as good, right?