3178 miles part ii: mostly germany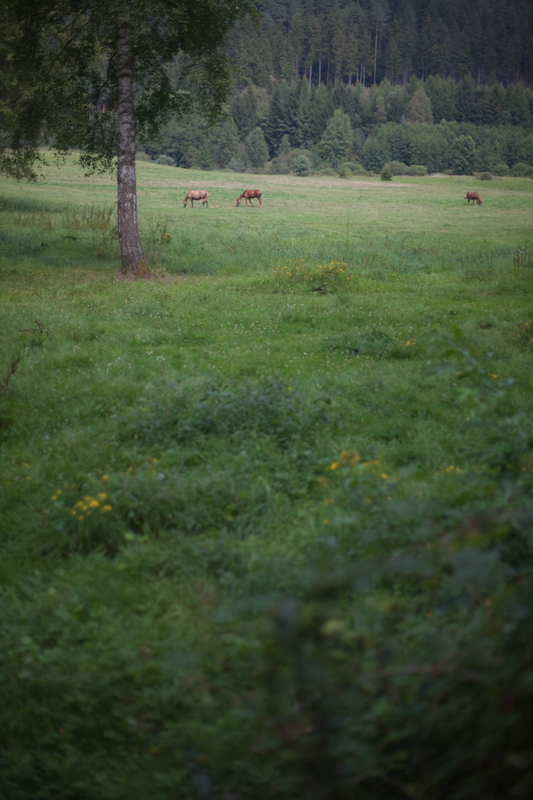 Our first night's stop on the continent was just over the border in Bohey, Luxembourg. We stayed in a place that wasn't near a town but it had a lovely restaurant and to be honest, all I cared about was getting the gear off and having a cool shower! I've no photos at all between Bruges and there, but the next day we did a bit of road on our own so we were able to stop on a whim for little scenes like this.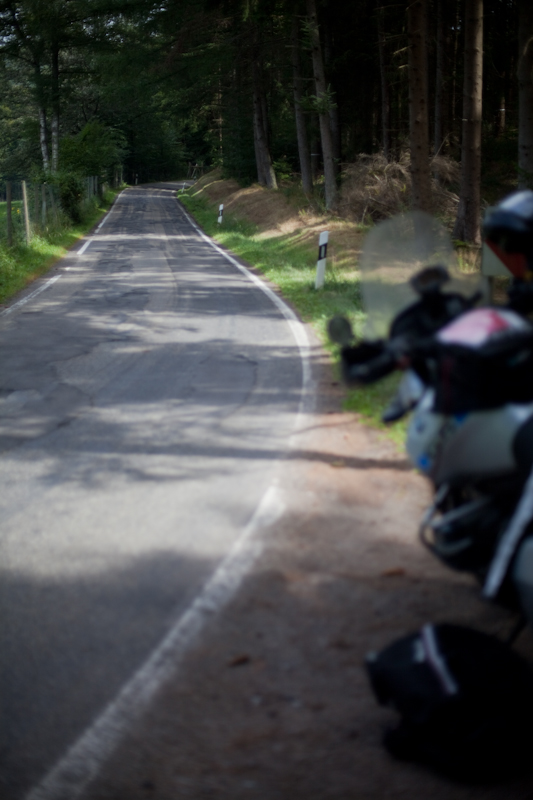 And picking blackberries…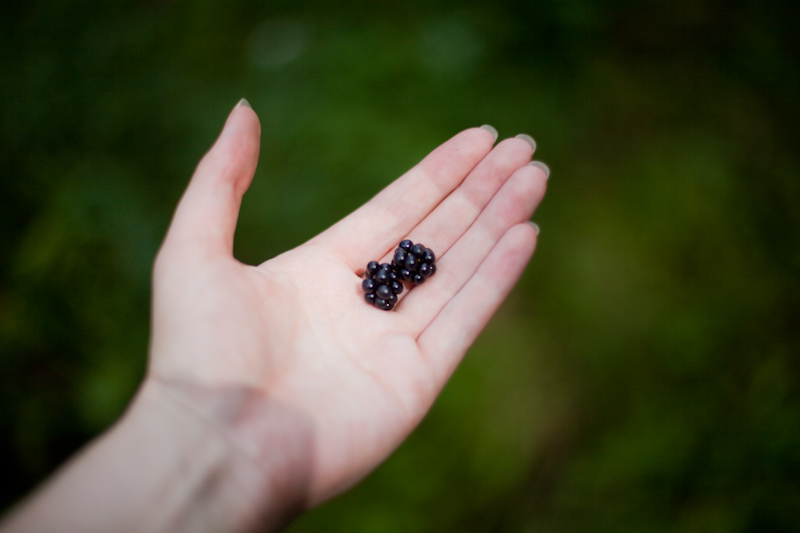 They were tasty!
We had a night in Baden Baden where we were joined by another member of the group from Germany who very kindly helped with menu translations, and I had a special dish from the area that was some kind of pork with herbs wrapped in pasta that looked like giant ravioli and was very tasty. Thanks to Antje of the Yarn Cake who recommended I try it! I wish I could remember what it was called.
Onto Tuesday, and a stop in Triberg for a visit to a waterfall that I had seen on the Sally Jane Vintage blog just a few days before we left. It was quite a hike up the path but worth it to feel the cool mist coming off the water. The waterfall is very pretty, if you can frame a shot without tourists in it: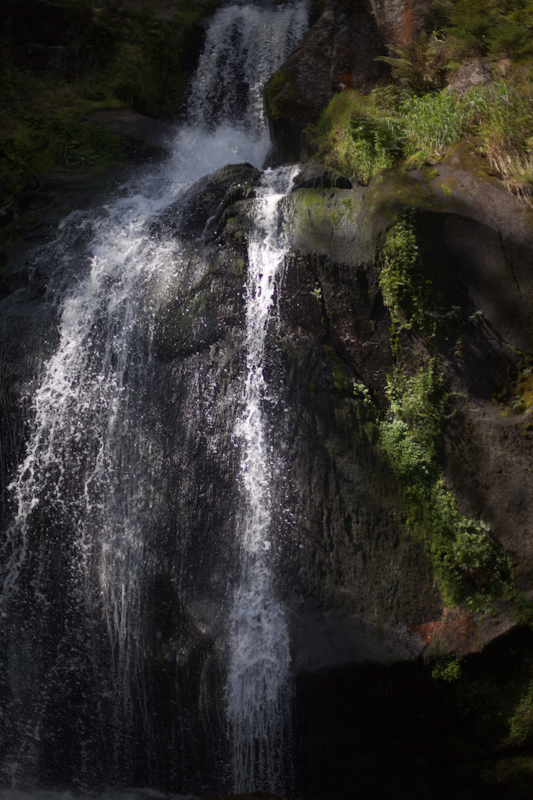 Everything around it was lovely and green and fresh too…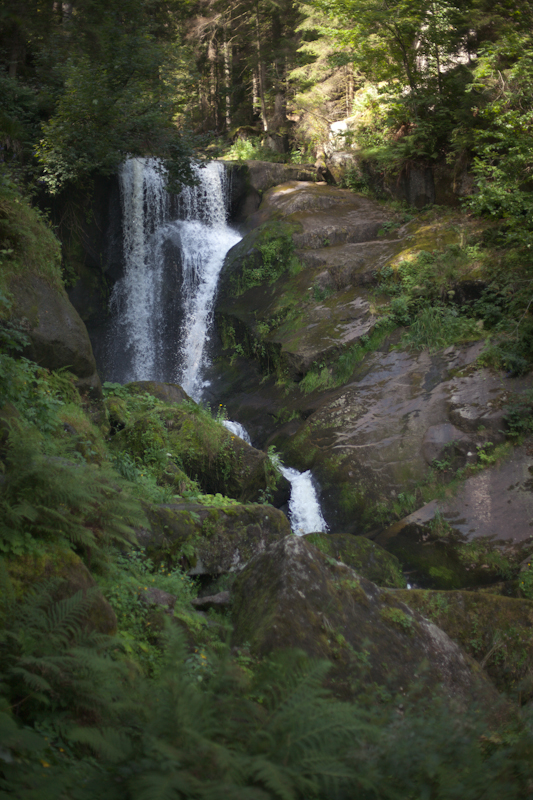 And while all the other visitors crowded round trying to take pictures of the squirrels in the forest, I went in search of backlit leaves ;)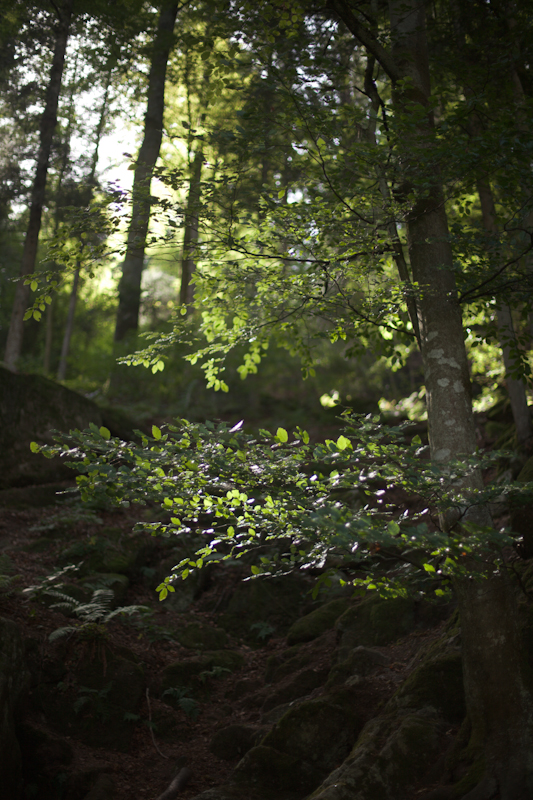 You actually get the best view of the waterfall itself from the bottom, but when you reach the upper levels of the path you are rewarded with a bit of a view out over the valley: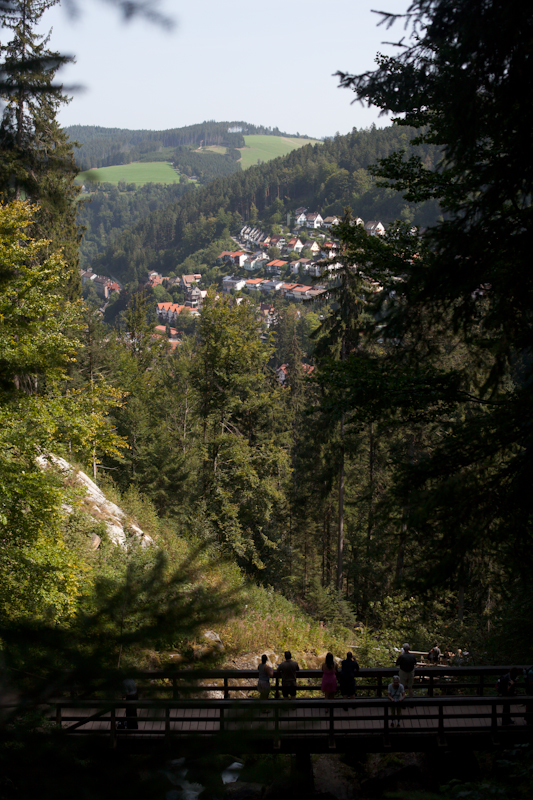 For some reason I had expected it to be a bit like the waterfalls in Ireland, where you get a car park and if you're lucky, some public toilets then it's you and the forest and the waterfall. This one, though, is smack bang in the middle of the town, it's super touristy but has really pretty buildings. I'm a sucker for wood with heart shaped holes in it…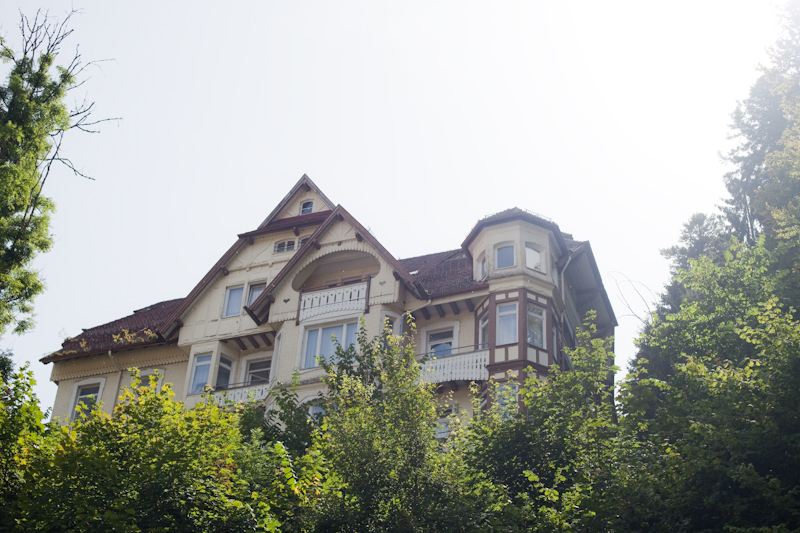 We had some lunch in the hotel at the front: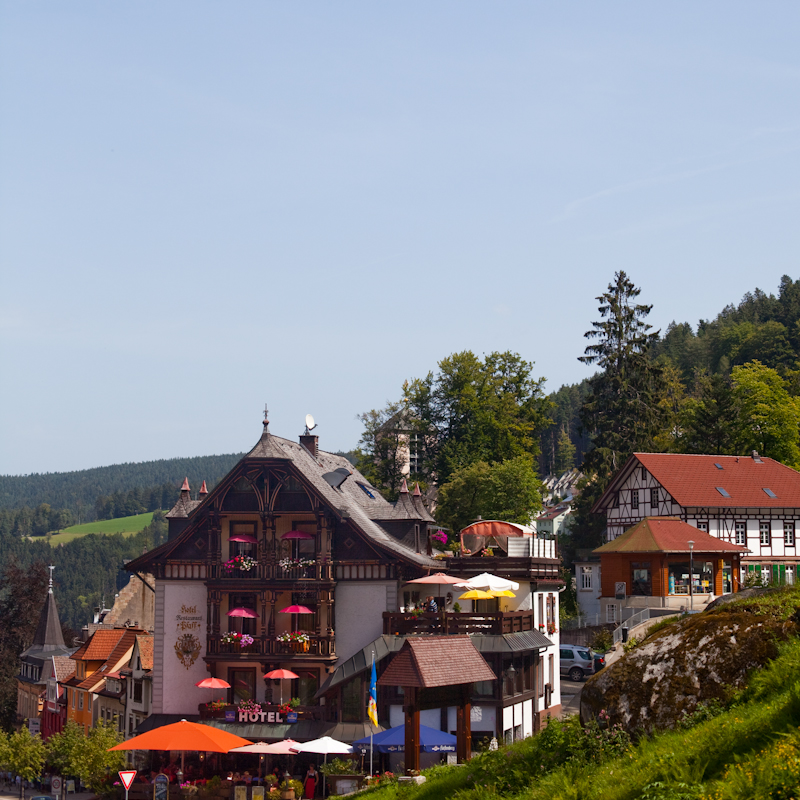 It is also home to lots and lots of cuckoo clocks. I would have got one but I had visions of that episode of Top Gear where they carry a model ship round on the back of a scooter…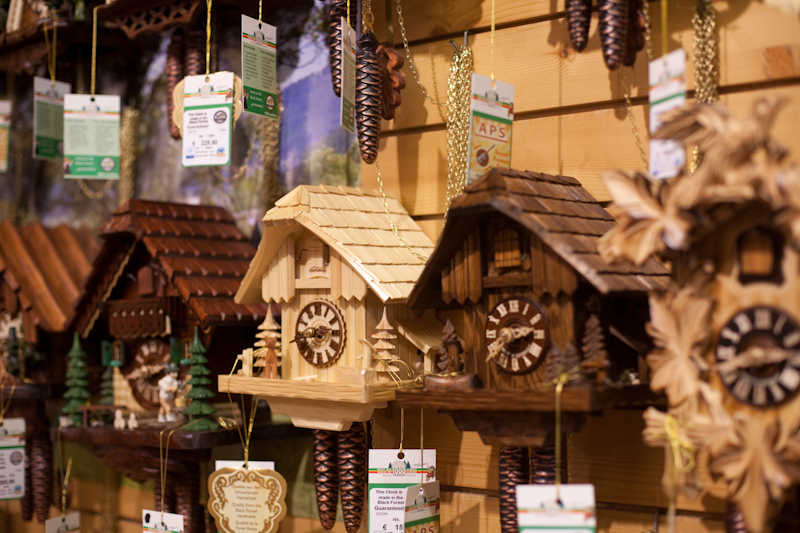 There were some a lot larger and more elaborate than these – it would be slightly out of place in our modern apartment though :) I also resisted buying a special outfit for Ryan: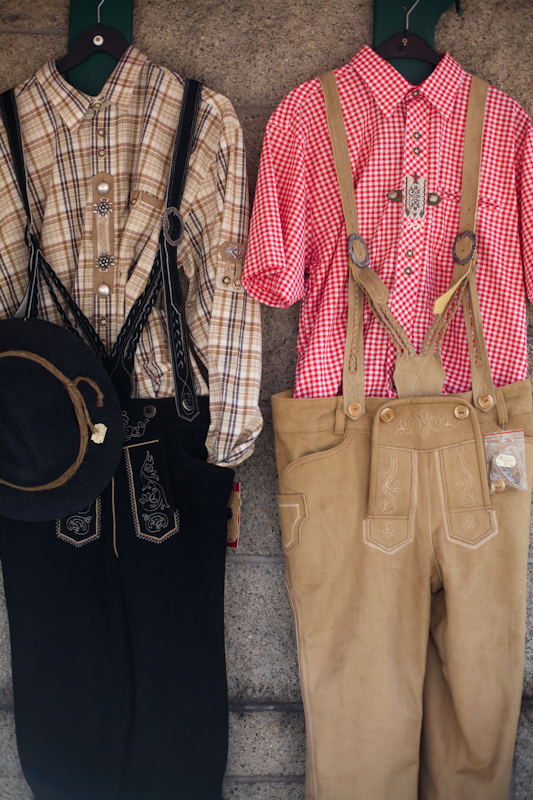 What do you think, the plaid shirt or the gingham? Maybe I'll just see about a kilt instead…