the handspinner having fun
I mentioned in my scotland posts that this place would get a post all to itself. I spent more time taking photos than choosing what to buy. It's a tiny place, but everywhere you look there are skeins hanging around, waiting to be brought home.
I took the dark grey, 4th in from the right :)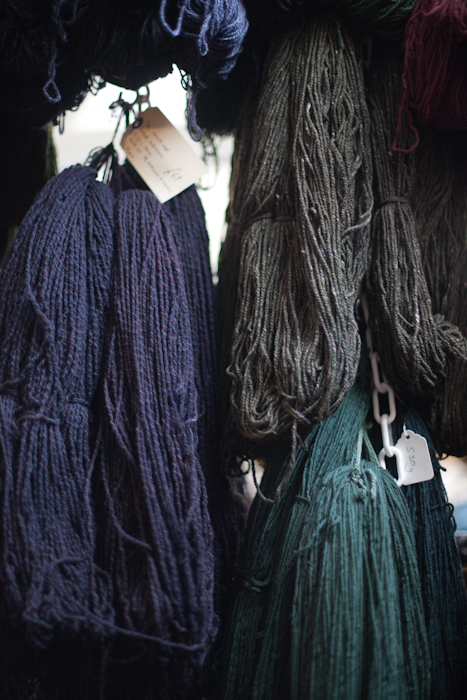 Those are bundles that'll do a jumper each. Maybe next time…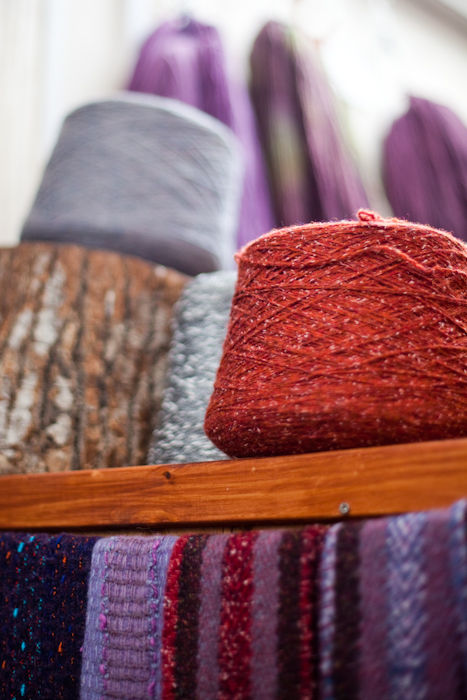 The cones were a bit big for the bike box too :/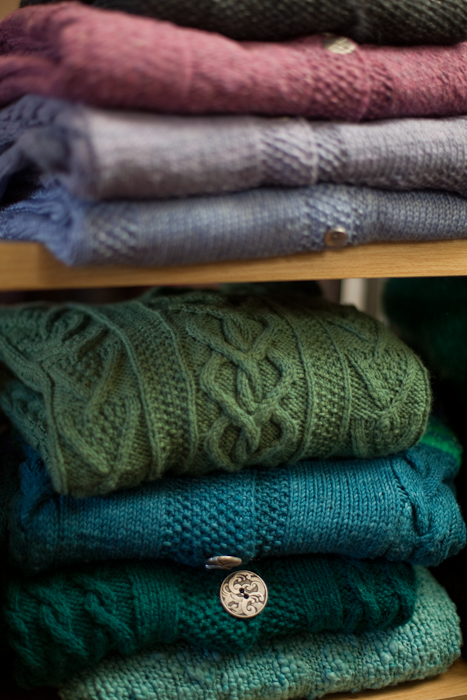 As well as the yarn, there were pre-knitted garments, it was really nice to see how the different colours knitted up. I was proud of myself for resisting buying some of those buttons, but now I kind of regret it.
All that seed stitch, I'd go crazy if I tried to do that!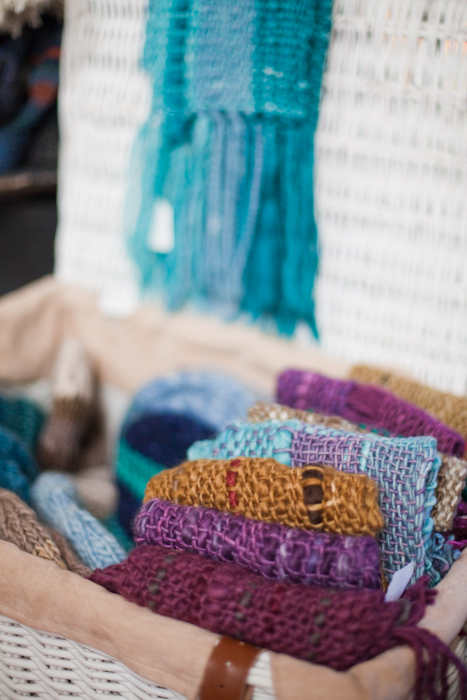 I thought of a particular friend when I saw these  woven scarves :)
Isn't that a lovely thing to see? I'm sure it's worth picking out the bits when you're winding it ;) It's nice that I can think back to our trip when I'm knitting up the stuff I bought, probably on a miserable, wet, cold winter's day.