kittens and donkeys and bunnies, oh my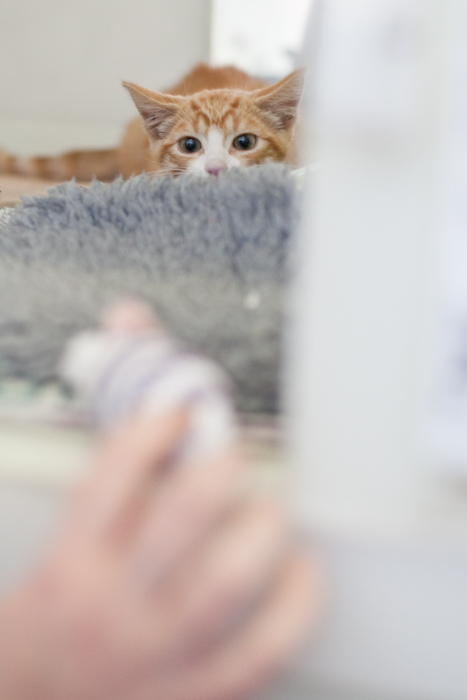 I took a wee trip to the Dublin SPCA today, to take a few pics of the kitties playing with some knitted toys from Pawsitive Knits, apparently we're heading into kitten season and they are expecting an influx, sadly. What's not sad is that the ones who make it in to the centre are looked after incredibly well, I really was amazed by the facilities, you can tell that the welfare of the animals really is their absolute priority. And it was also lovely to see so many stickers on windows to say that the animals inside were reserved already for families to adopt. This wee one was actually about to go outside to meet one of the dogs to see if they could be rehomed together!
There were also a couple of kittens called Starsky and Hutch, I'm not sure which this is but what a wee character…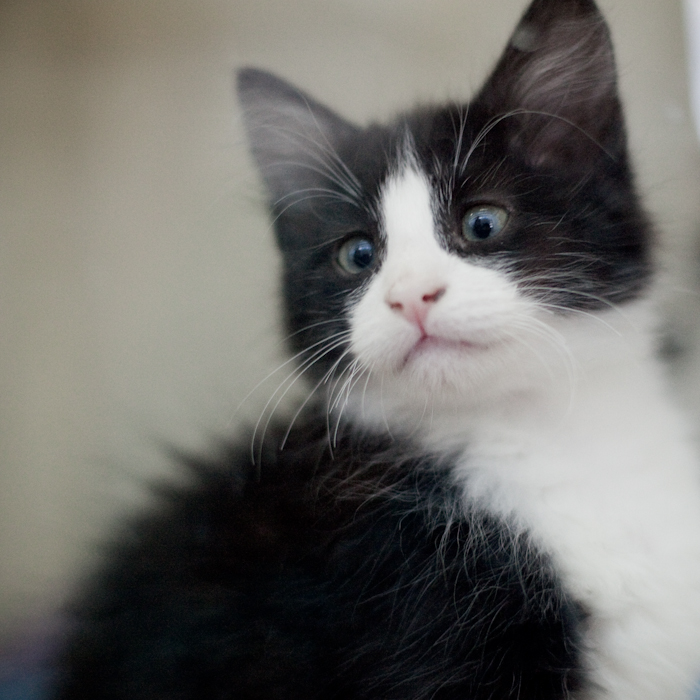 After a couple of mad fits of attacking a cardboard box they both needed a bit of a snooze:
But it wasn't just cats and dogs they had – oh no.
They came over and stuck their heads out the fence so we could stroke their velvety noses. I love donkeys. But there was another distraction…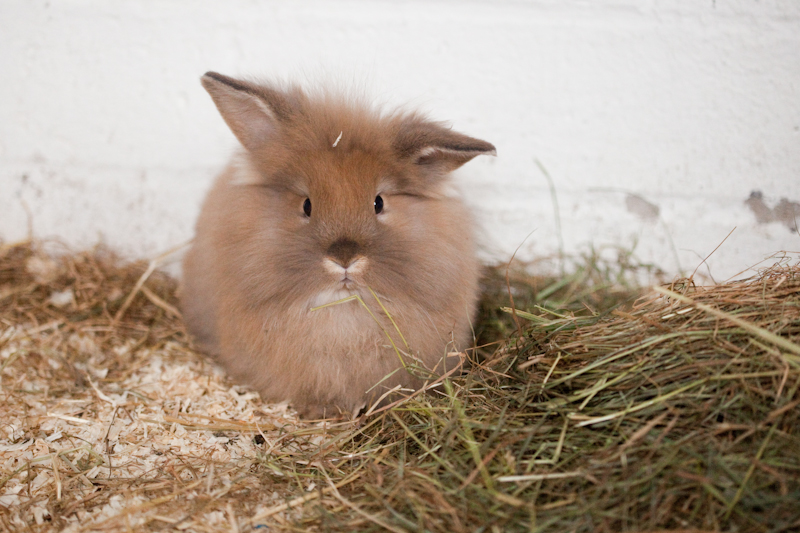 One of five different coloured baby bunnies, this was definitely the fluffiest! It's all I could do not to bring them all home with me…
There was a wee guinea pig too but it was very shy indeed, so I didn't get a picture. And there was a very friendly goat, who seemed to like a good nose rub.  It's awful when you think about the horrible stuff that people do to animals, so it's hugely important to support places like these. So if you're not a knitter, or you want to do even more, see how you can help here.