on the road again
Another weekend, another couple of photorally points, another few hundred miles, and a few rows of knitting. I better start doing a bit more knitting at each point if I'm going to make any attempt at having a scarf that's longer than 6 inches by the end!
I suppose since the photorally has been going for 30 years or so, the locations start getting rather more obscure as they try to find new places. More obscure, and possibly more interesting – this was a forge, complete with a fairly intact set of bellows next to the fire, and lots of rusty iron stuff. Photographers like rusty iron stuff, especially if light is filtering in onto it through leaded windows…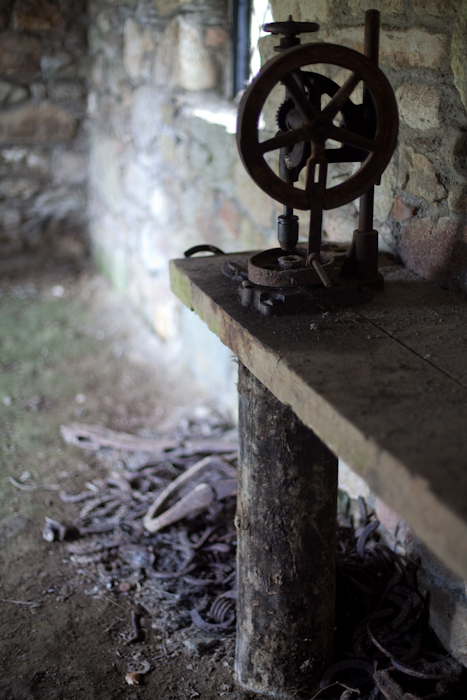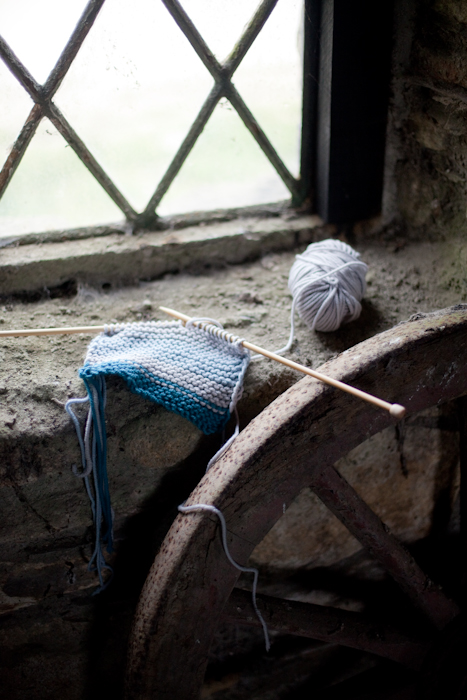 It was a bit mucky to be putting knitting on, but I thought it was worth it :)
On Sunday we headed west from Cork, and although it was slightly damp we had those heavy brooding skies that I think can be even more beautiful than sunshine.
Another point, this time a boat house beside a lake – although the boat house isn't actually in this picture: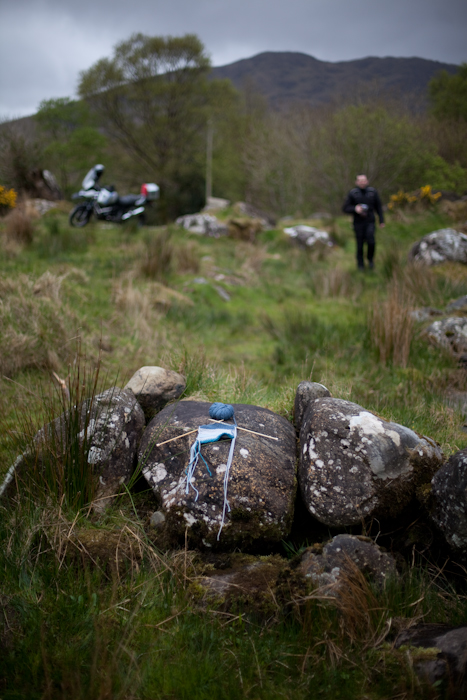 Then a nice ride through the mountains, a stop for pancakes (if you're ever near Moll's Gap, go there, nom) and some more twisties. And the odd photo stop. i could tell the sheep weren't impressed with us playing tourist though.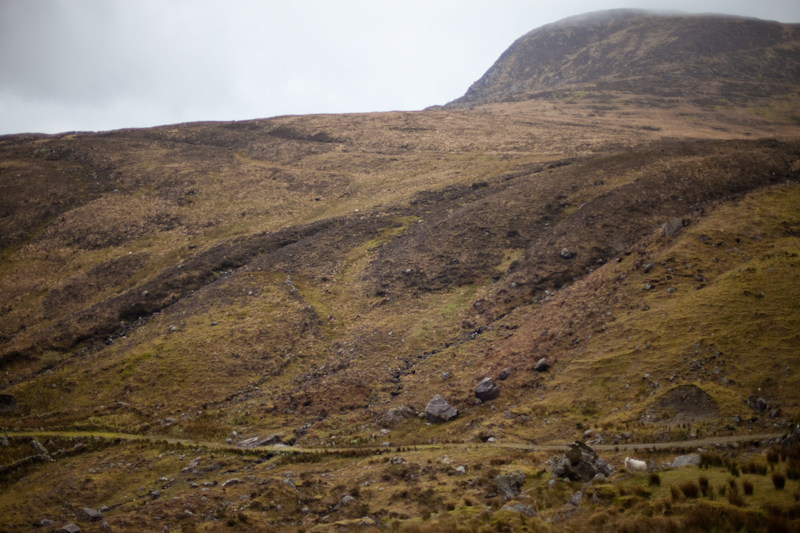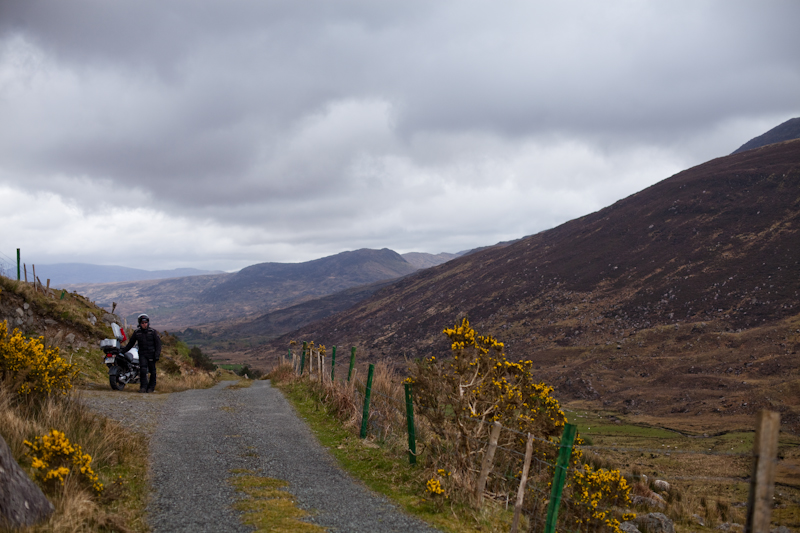 We'd been organised enough to bring a couple of sammiches and a bit of cake so we made a stop for a mini picnic, at a favourite spot. It looks idyllic, but that's because I managed to frame a shot without all the rest of the people scrambling all over the place…
I'm not really a landscape photographer, those sweeping vistas just don't want to land in my camera so you'll have to wait for Ryan to post his if that's what you're into ;)