forgetting winter
I may have mentioned before how much I love blossom. Doesn't it just make your heart sing when you see that burst of beautiful pale delicate gorgeousness, unashamedly doing its thing every year, showing us that stuff is alive after the dark, miserable coldness of winter? And it makes me so happy every time I see it that I want to catch it with my camera, take a slice of it home, celebrate it's fantasticness.
But I've been doing this camera thing for quite a few blossom seasons now and it can feel like I've already taken all the pictures. I don't want to go out and do the same thing again and again. But because the subject inspires me, it makes me to go out again and take more pictures, and really push myself to find out how to show what it is that it makes me feel. To try and dig beneath the surface.
I've got in close with my macro lens before and marvelled at the impossible beauty of every tiny individual bloom. But this time I felt like stepping back, trying to put across the pure confection that is the view of a tree laden with pink petals against a backdrop of blue sky and fluffy white clouds. Step up, holga lens, and take a bow.  I like how the softness of this lens takes you a step back from a literal representation of reality and leaves a bit of room for your mind to interpret the subject rather than it being right there, in your face, you know, all sharp and well exposed…
Yes, it's fluffy and pretty and insubstantial. Or is it insubstantial, or shallow, to take a bit of time just to enjoy something so lovely for what it is?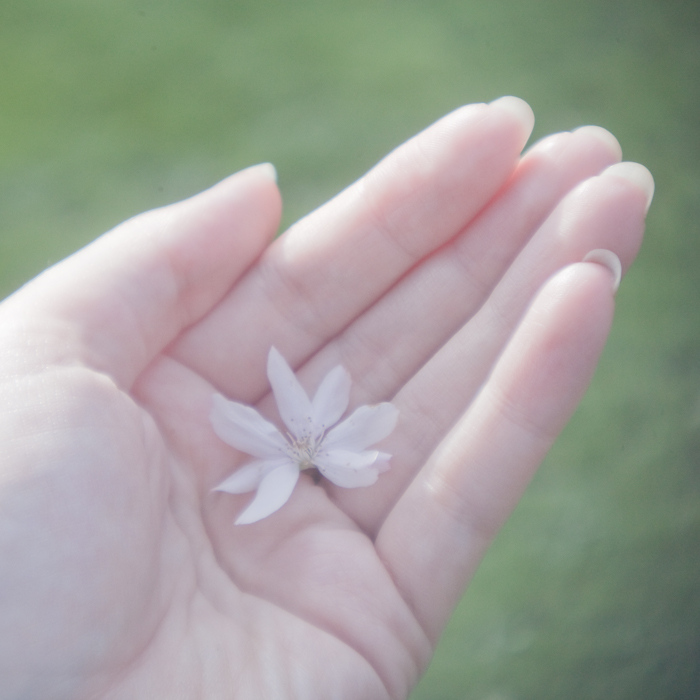 They'll be gone soon enough and we'll be forgetting the long dark nights and thinking about beer gardens and packing for holidays and keeping cool in sticky offices. And hopefully when they come around again next year I'll be ready to meet them with my camera again :)