knit 1, read too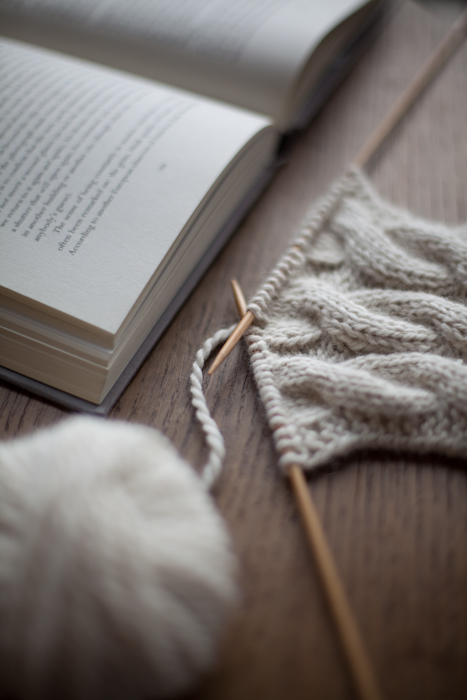 It's St. Patrick's day weekend and since the day itself fell on a Saturday, we got a long weekend here in Ireland. I might not care much about him driving the snakes out of the country but I certainly am thankful for a day off work!
I hadn't planned a whole lot of anything, except for a bit of knitting, and reading, and pottering about in the apartment in my pyjamas. And that's how it mostly went, except I had this niggly idea in my head for a good while now that I wanted to make some knitting themed bookmarks. I have quite a few yarny friends who are particularly voracious readers and I always wonder how they find the time to do both, as they don't seem to go together naturally to me – unless you're talking about audiobooks!
Anyway, I did a little series of pictures with my trusty prop-project (you'll probably see it in quite a few photos in the future, since I don't have enough of the yarn to actually make something with it, and it just photographs so well!) and tried to keep the 3:1 ratio in mind. It's trickier than you'd think. But I came out with something I was happy with and put it into production. Today, partly just for the sake of being able to say I left the house at all over the weekend, we headed to the War Memorial Garden with the cameras and I decided to use it as an opportunity for a bit of location shooting and brought some bits along.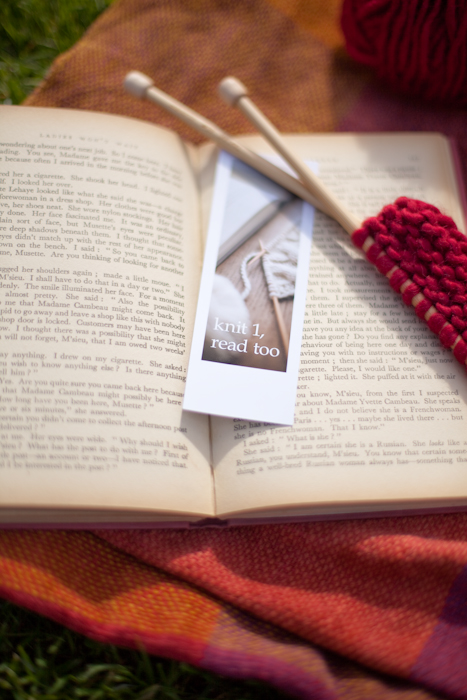 I'm not quite sure what to do with them yet, but it feels like I had a productive weekend anyway :)