petals and picots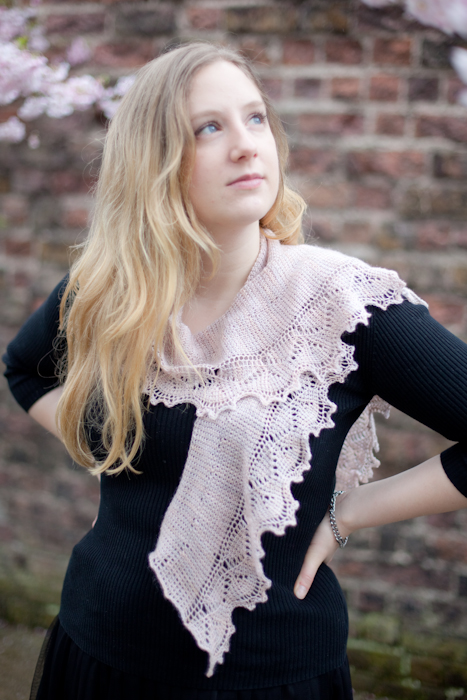 …and she does it again!
Had a wee shoot with Aoibhe yesterday in the grounds of Dublin Castle, and I knew exactly which spot to head for when I saw this beautiful tunisian crochet scarf in the pale and delicate colours of blossom, it's been made with hand dyed Blue Faced Leicester lace weight yarn by Hedgehog Fibres (which I think I shall have to be purchasing soon).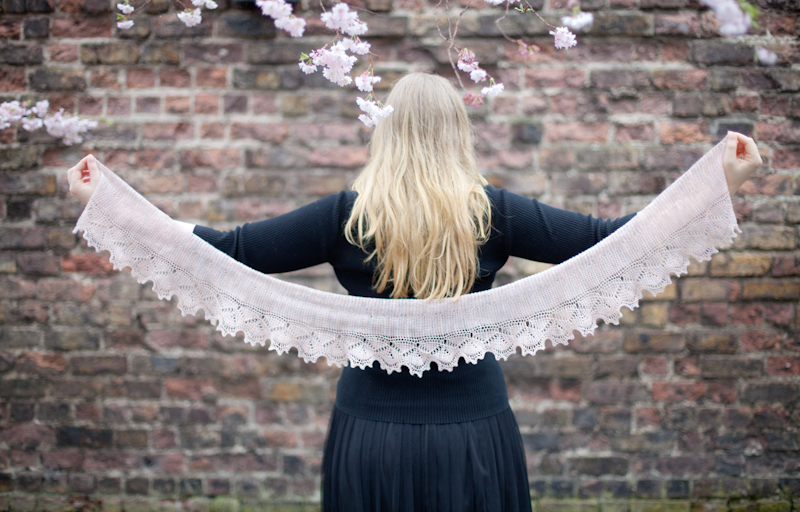 Isn't it just perfect with the blossom and the brick wall? Seems I'm fairly notorious in some circles for taking copious amounts of pictures of blossom every year although so far this year I hadn't got any, besides the polaroids that are a bit of an aquired taste. Hoping to get up to the War Memorial Gardens before the blossoms are blown away til next year, it's a lovely spot that's a bit out of the way so it's usually nice and quiet.
Anyway, here's some more gratuitous crochet: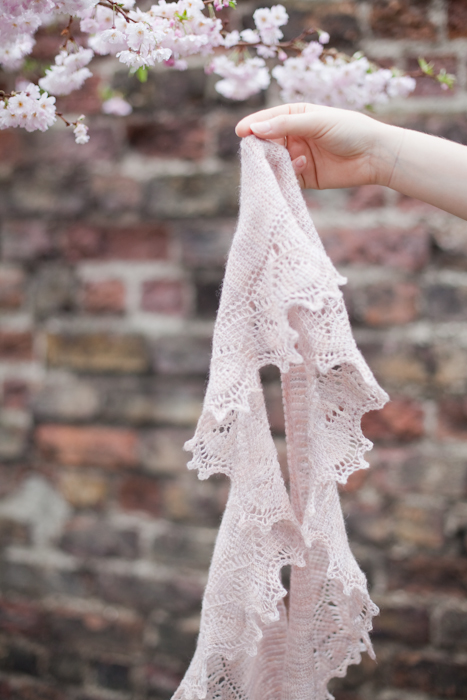 I'm able to crochet but only very basic stuff, it's less the stitches and more reading patterns that I struggle with but I think this one deserves my attention and determination. If you're up for it too, head on over to the Ravelry pattern page and sign up for the pattern – this one is a freebie! I know, I can't believe it either!