suit yersel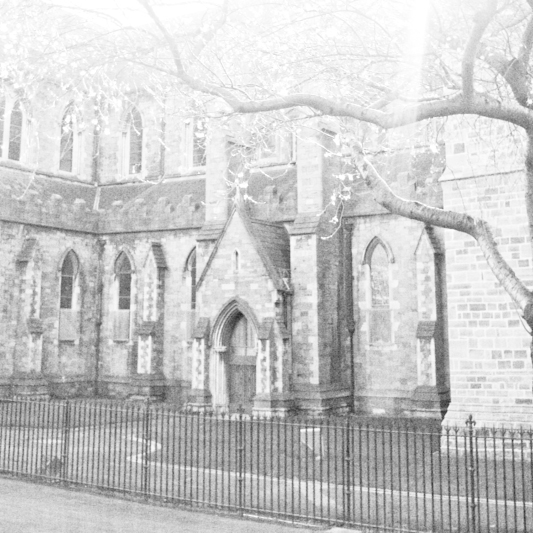 This is an overly processed shot from my phone that i've been sitting on for, well, a couple of years I think! It's Christchurch in Dublin, with the tree in blossom – which is why I was reminded of it after seeing the tree outside our office start to bloom this week :)
Anyway… I was blown away with the response to my shoot what you love post, and one particular subject came through nearly all the comments that I've been mulling over since. I'm hoping to try and deal with it now. It's also a subject that I did a lot of picking & poking at when I started my original 'thinky' blog and one of the things that I did notice when I came back to it a couple of years later is that I'm seeing stuff in a different way, purely through the passing of time and building of experience, just like the way I came to appreciate the 'shoot what you love' concept.
So what am I going on about anyway?
Quality.
Being a 'better' photographer, taking 'better' pictures. I put that word in quotes because the point I'm making is that it isn't an objective quantification. It depends on your own specification of quality. It depends on whose specifications of quality you want to use! Who are you trying to please?
I think there's a fairly universally agreed definition of 'good' for when you're just starting out. When people pick up a DSLR for the first time and they say they want to be a 'good photographer' what they generally mean is that they want to be able to control how the camera records things, what's in focus, what's in the frame, how it's exposed, that sort of thing. But when you get handle on that stuff, how do you measure the quality of your photography beyond it? I used to agonise over whether I was any good, in the grand scheme of things, and go looking for reassurance from other photographers. The easiest way to do that is somewhere like flickr, where you upload a shot (or a few) and wait nervously for the comments and the faves. But it's a game that can be cheated by adding your pictures to groups that solicit comments, being nice to others so they come and leave you comments, and then on another level, simply shoehorning your photography into the mould of what attracts attention on there, and looks good from a thumbnail. If you want to play that game and that's your definition of quality – or success – fair play to you and don't let me tell you otherwise. But it might leave you feeling unfulfilled, I know I was.
That's why I wouldn't say that there's a universal definition of good photography, there's only what makes you feel like you're being authentic to yourself, and producing something you feel proud of. You get to decide the criteria – when Jamie asks whether the pictures of his favourite beach are 'better' than those of anywhere else, I have to respond with "what do you want from them, and which does it better?" rather than trying to mark them against some universal scale.
If you're looking to make money out of it though, or even just make a name for yourself, you have to figure out who your audience is and pander to their tastes. Of course the trick is to match up that work that is authentic to you with an audience who appreciates it, and then I suppose you've found the holy grail…