the travelling scarf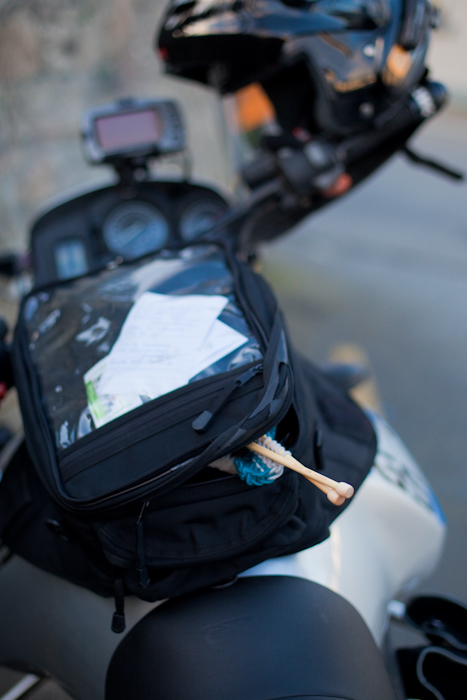 So, last year we had great fun hunting out weird and wonderful points for the Irish Photo Rally and we attended the awards presentation dinner a few weeks ago where I realised that as a pillion, I could also put forward an entry of my own for this year.
I was inspired by some of the quirky pictures submitted by other entrants to add my own twist, and decided that I would like to have my picture taken knitting at each of the points. Then I came upon the 'sky scarf' project, where people knit a row of a scarf each day, in a yarn the colour of the sky at the time. Since there are only 24 points i decided that I would get myself some chunky yarn and needles, and do a couple of rows at each point, in the colour closest to the colour of the sky at the time from the selection of blues (and mostly greys!) I was able to get my hands on.
It's a bit tricky doing something like that in Ireland, though, when the sky isn't the same colour for very long at all! In fact you can see that I started off with a lovely deep blue (it's a bit more on the turquoise side but that's the best I could get) but as I finished taking my pictures and packing it away, the clouds rolled in and it started to hail. Then it started to sleet. Then we tried to make a hasty escape and had to stop the bike so Ryan could wipe SNOW off the windshield! We had planned to get 3-4 points in that day but at that moment all we could think of was getting back home. But even though Saturday had cut us short,  we headed back out on sunday which gave us a mix of sunshine and clouds. This photo shows my 'fluffy clouds' yarn colour ;)
So far we've visited a castle: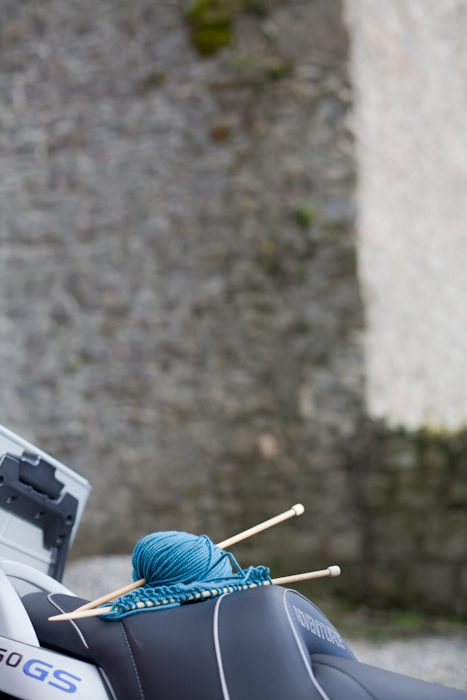 been up a mountain: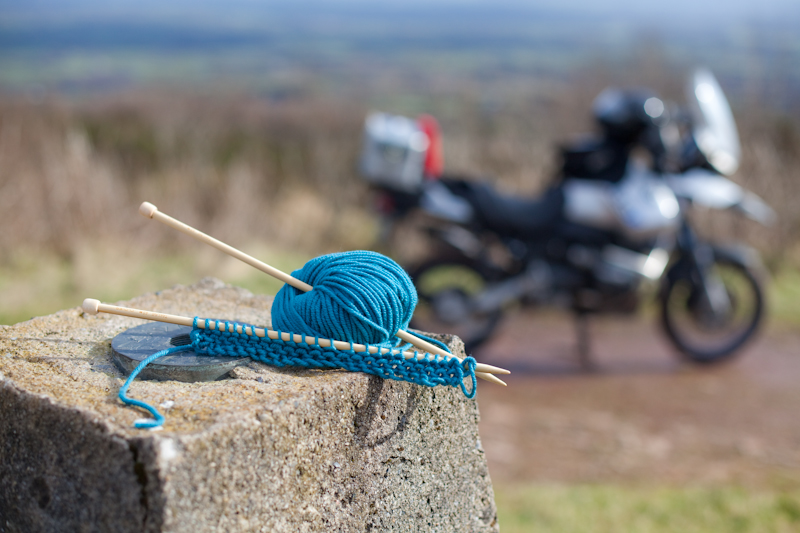 and driven through some fairly decent mud to get to an abbey in a field: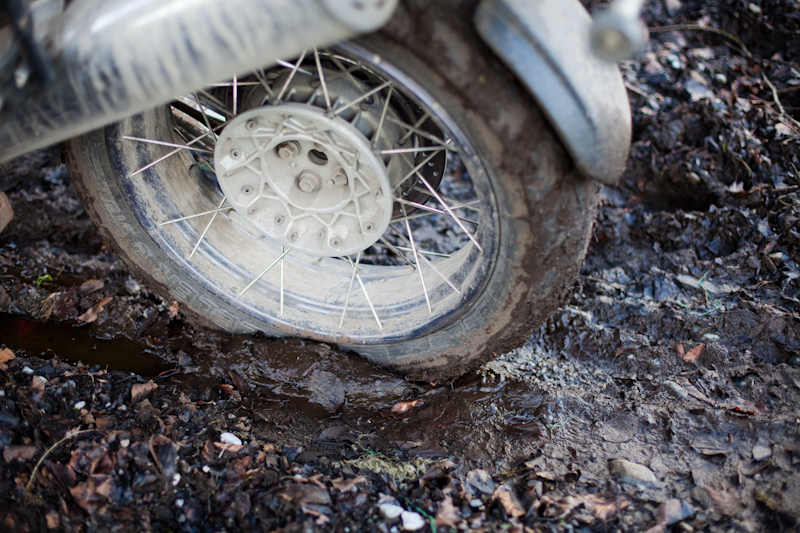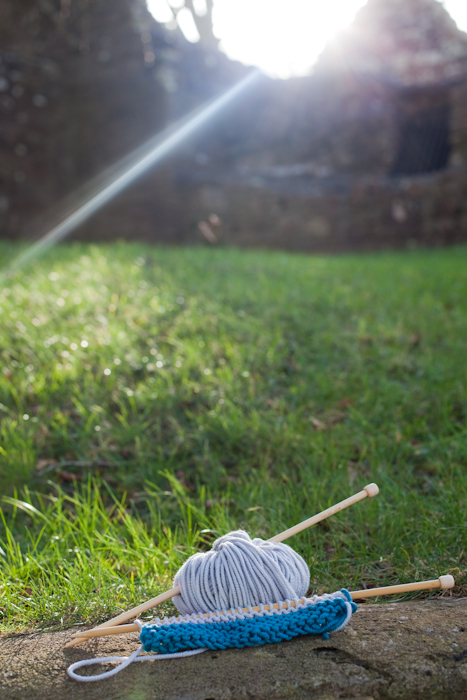 …and from looking at the pictures from people who have already had a good start on this year's points we've a rickety wooden bridge and other similar delights to look forward to still.  Hopefully I'll be posting about them as we go, and build up a bit of a 'motoscarf' journal :)