yellow
Oh my, it's good to get out in the fresh air taking some photos after being stuck inside and in the dark for so long. And when you have beautiful silk lace crochet to shoot, all the better!
The colour is definitely perfect for those first hints of spring we're eagerly anticipating – delicate yellow like those lovely dwarf narcissus, reminding us of the sunshine.
Speaking of which, we got a visit from the sun during the shoot and I had to have a go at my old favourite – backlighting. But it seems that the flare didn't want to play and looked a bit more like some sort of alien invasion… still, she looks so angelic, doesn't she?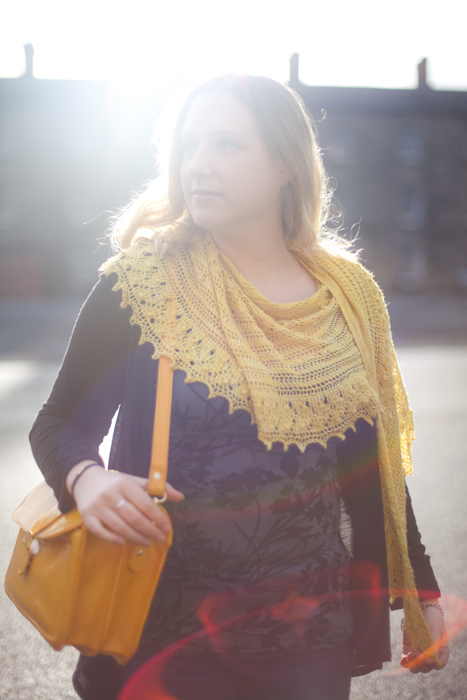 I was going to share the other shawl in this post but I think it deserves a whole post to itself, so you'll just have to wait for that one. Not too long though ;)