over the hills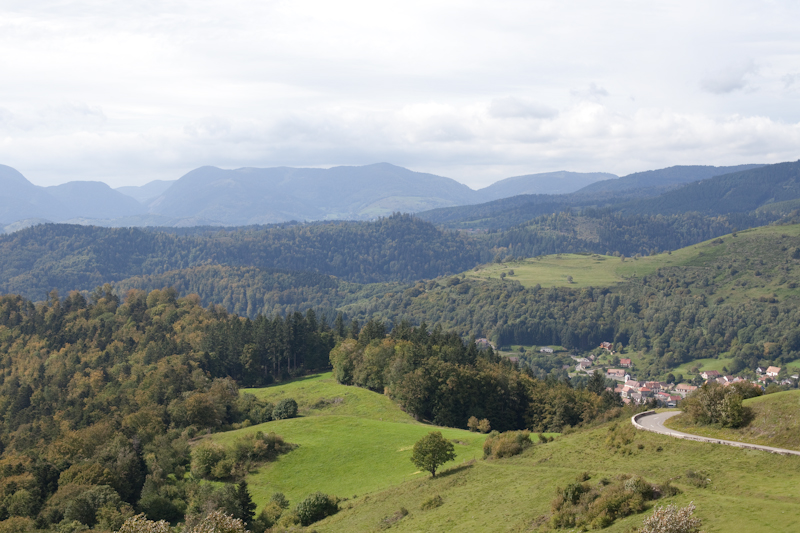 I hadn't realised just how flat the country had been until we got near Alsace. The road climbed, and wound, and climbed, and wound some more and the little road signs with the altitude got more frequent. We were greeted with a few open vistas which i'm sure ryan will have better pictures of – that's one thing i'm content to enjoy in person rather than shoot because i seem to be pretty woeful at it. But there's a taste, with a wee village thrown in for good measure. Now see if you can spot the road: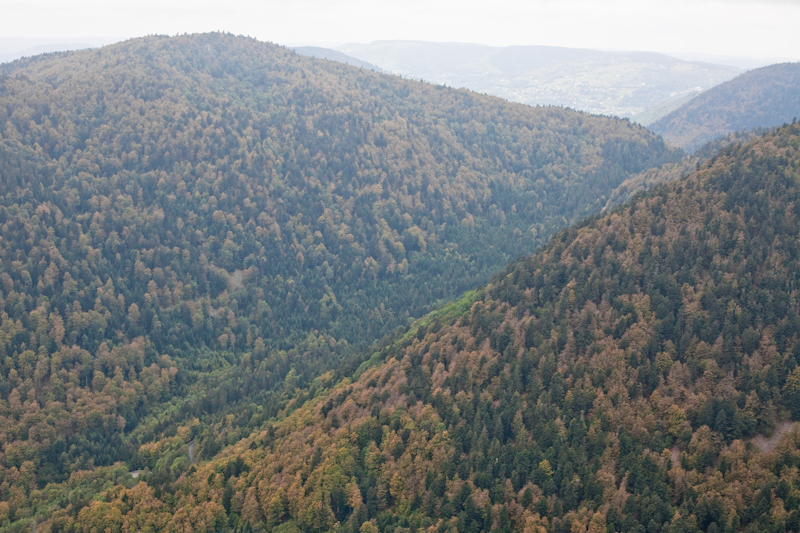 I'm pretty sure we went around that corner at some point. We had to take it pretty easy with the boxes on the bike, i'm not going to think too long about what would happen if one of them touched the ground as we cornered, and we did get stuck behind quite a few campervans but we enjoyed the road anyway. The place was absolutely heaving with bikes (both with engines and without, those poor buggers were huffing up those hills verrry slowly) and we got lots of waves except for when people were obviously too terrified to lift their hand because they didn't know what was around the next corner!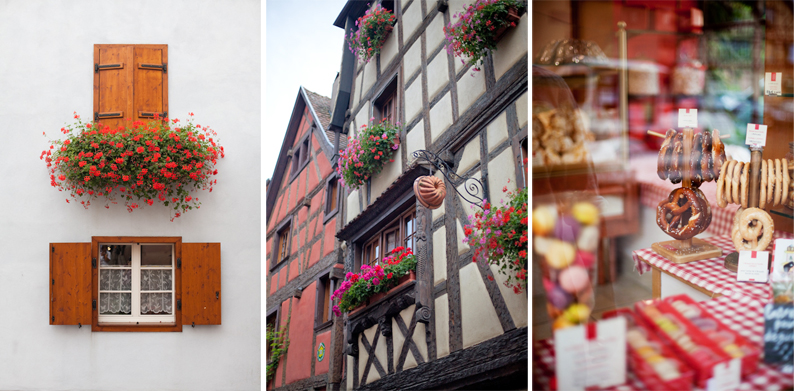 Our next stop for two nights was Riquewihr. Like most of the towns around there, the name and the place itself had a distinctly german feel, completely different from anything else we'd seen so far. Ridiculously touristy (although it was mostly french, german and dutch that seemed to be there) but we indulged it because it's just *that* pretty.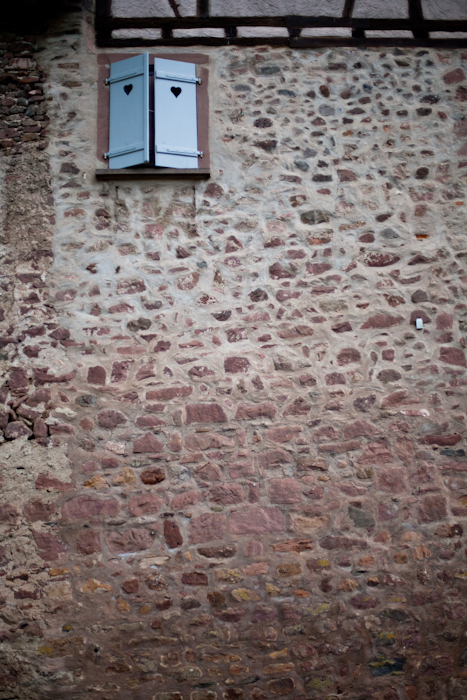 But what was nearly more fantastic than the village itself was the surrounding fields. Vineyards. All of them. All of the vineyards in the world.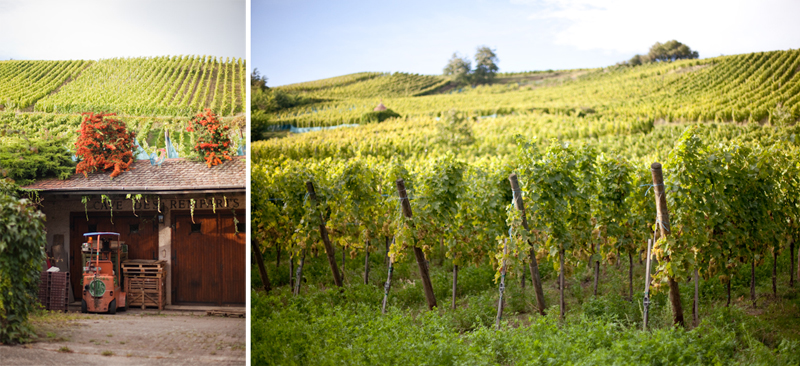 And you could see them every time you looked down one of the little side-streets: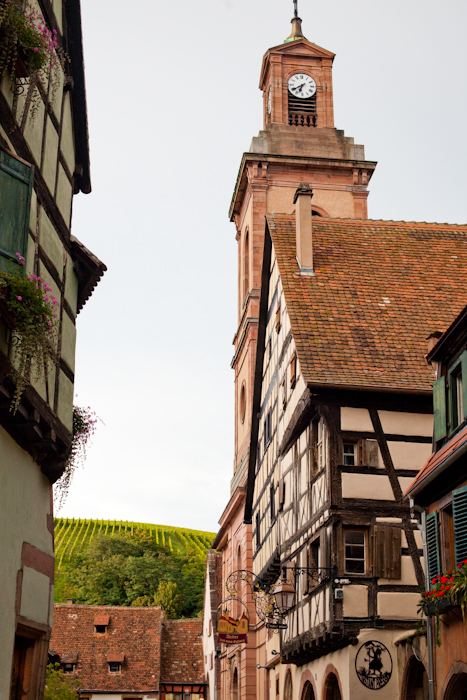 I even saw boxes of grapes on a green truck, ready to go and meet their destiny. Which was in my green stemmed glass.
I was quite taken with those glasses and managed to bring 6 of them home, along with 3 bottles of local wine stowed amongst our clothes :D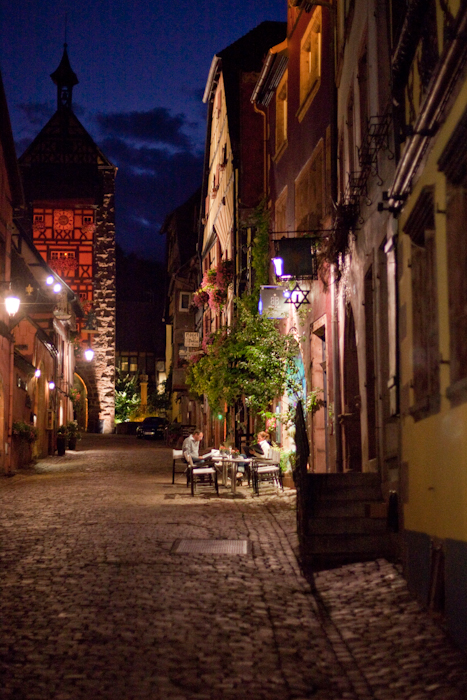 It was a funny wee place, for being so touristy and having lots of hotels and restaurants, the opening hours were nothing short of bizarre and there didn't seem to be more than one bar open so when you left the restaurant there wasn't a whole lot to do. But the location was so amazing that we made up for it during the day, visiting a Proper Castle which I'll tell you about tomorrow…