dijon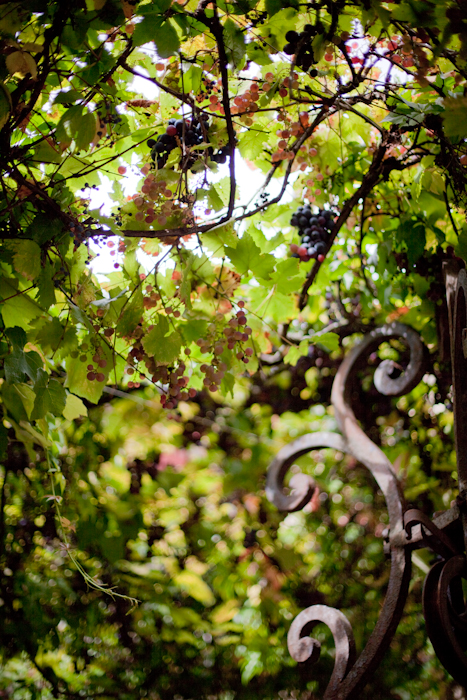 We had an overnight stop in Troyes between Orne and Dijon but the first leg of the journey was quite the endurance test and it really was little more than just an overnight stop – we hardly ventured further than the strangely titled and not particularly chic 'Hippopotamus' restaurant next to the hotel – but i was excited to be heading towards the main city on our trip. Especially since I'd been told that apart from mustard, Dijon is well known for pain d'epice which is basically gingerbread. Oh yes.
Our hotel was as basic as basic gets but it was clean and in a lovely area of town, surrounded by lots of cobbled streets and wonky buildings. And there was a grape vine canopy over the entrance courtyard, which we were overlooking from our bedroom window! Very cool. The 'private car park' where we put the bike turned out to have an arched roof and a cobbled stone floor, very rustic indeed. Off we went for a bit of a wander round.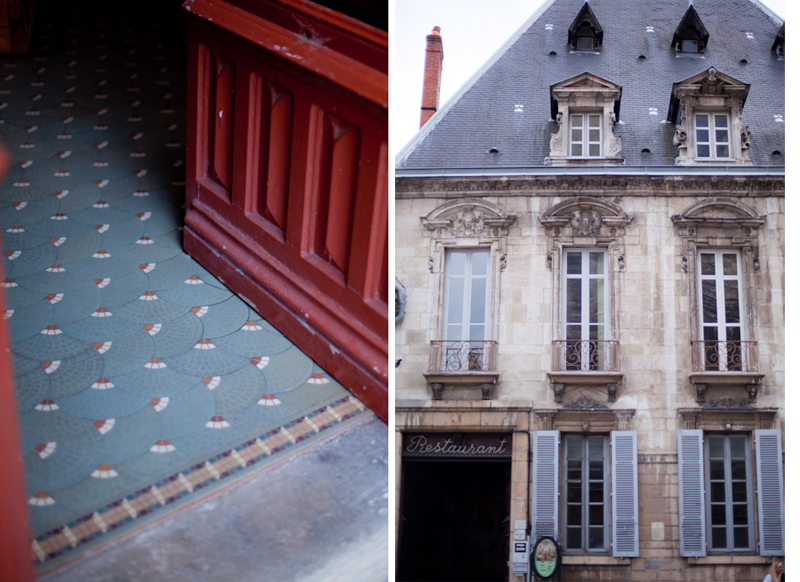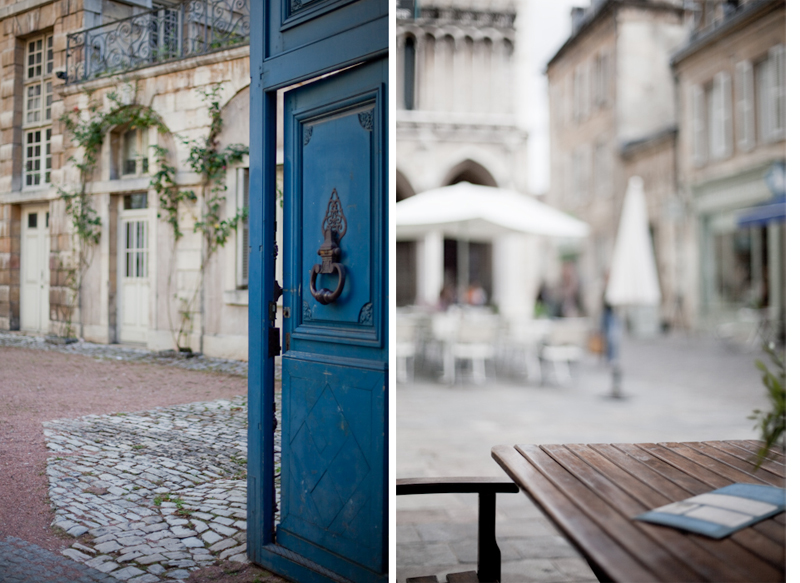 We had lunch in a cafe on a side street overlooked by a big wall of gargoyles, then just wandered around for a while, peeking through doorways and in shop windows.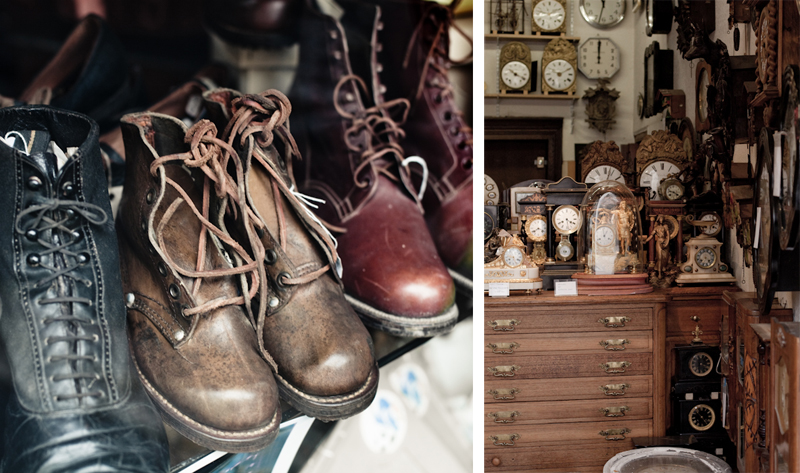 I imagine that it's like a slightly less touristy version of Paris (which I've yet to visit). I was really quite taken with the place, it just had such a lovely feel about it. It's probably a good thing that a) bread & cakes don't keep very well and b) we were hugely limited in our luggage space on the bike because the bakeries, oh my, the bakeries…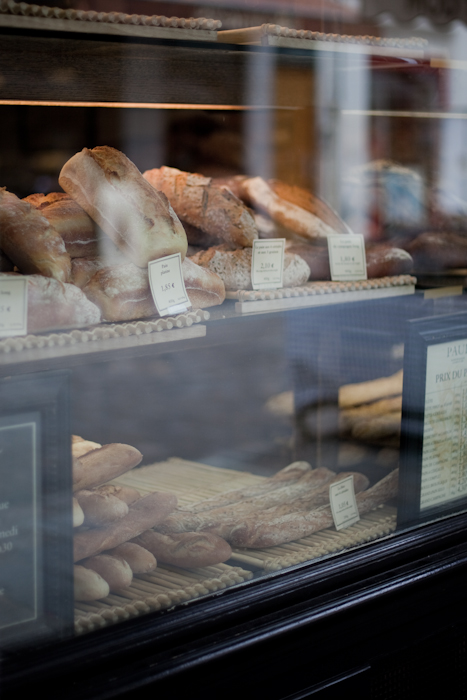 We sampled some of the pain d'epice…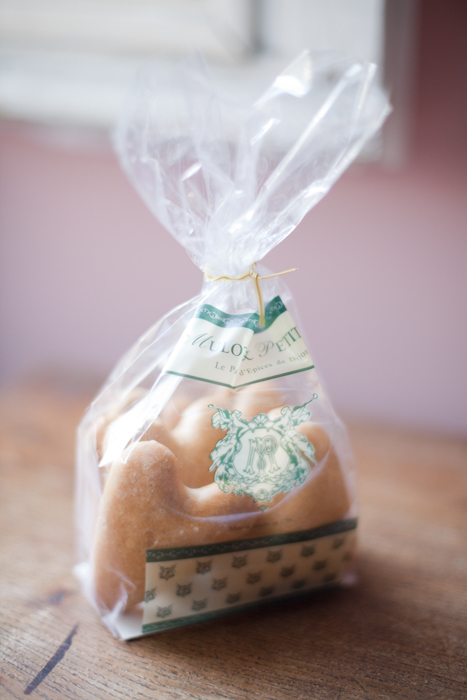 Then i wrote the postcards that we'd bought a few days before, hoping they might actually get home before us, and ryan started planning the high point (literally) of the trip…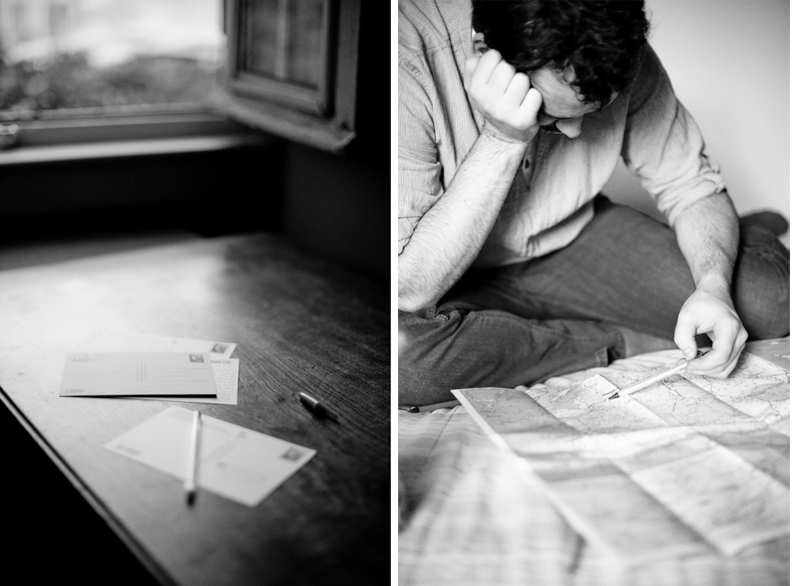 The next day, we were heading for some mountains :)