le jardin
Just up the road from that gorgeous wee village was a garden that was open to visitors during the summer. It didn't seem huge from the outside, but when we followed the path on the map we were given it took ages to get around, especially with stopping every two minutes to look at details – and take pictures, of course!
We saw this sign at the front entrance: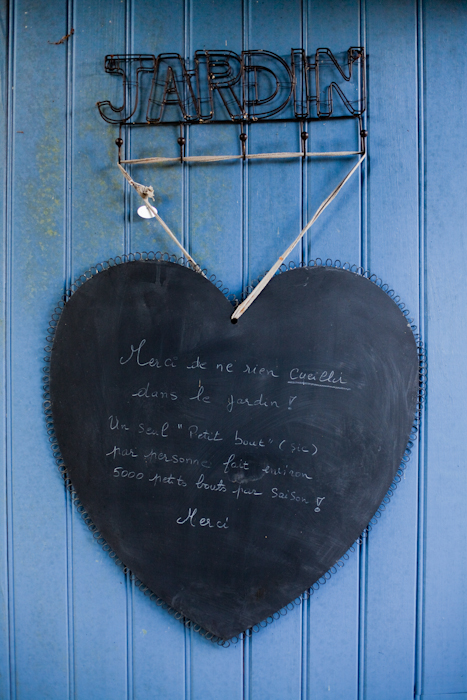 …and i translated it to mean not to take cuttings, which is something i'd seen in local gardens. After looking it up when we got home i felt a pang of guilt for having eaten a couple of walnuts that had fallen from the tree (a walnut tree!) – but they had fallen, we didn't pick them so it's not too bad i suppose ;)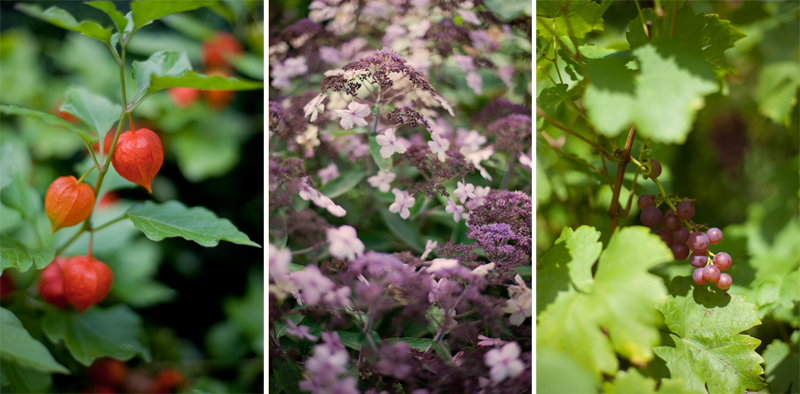 Chinese lanterns, hydrangeas of the most gorgeous purples, oh yes. This was also where I saw my first real grapes on a vine, out in the wild, and I was rather excited. Little did I know what we were in for in Alsace, but I'll leave that for another post.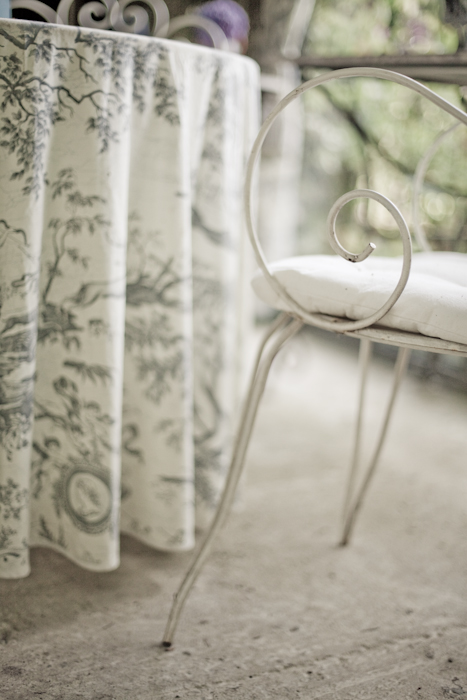 The other thing that was lovely about this garden were the extra non-planty bits, there was a room with a table and chairs that was the perfect incarnation of what I think of as french style, white wrought iron and a toile de jouy tablecloth.
That wasn't even the last stop of our day. From there, we headed to Mont Saint Michel…