just a wee holiday – part 2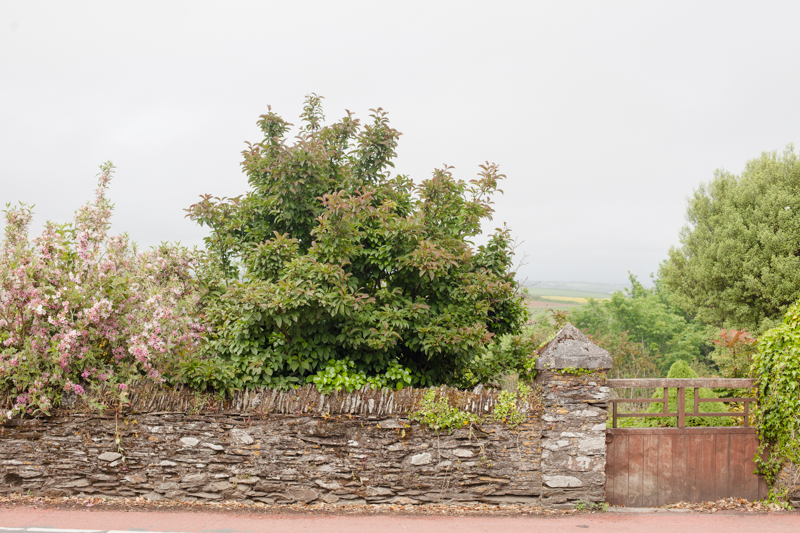 I'm not even sure where it was but we took a small ferry (very small, it cost 30p!) and suddenly on the other side, we were in Cornwall, and the sun came out. Extra points to Cornwall. Someone was rather less impressed though, from the looks of things.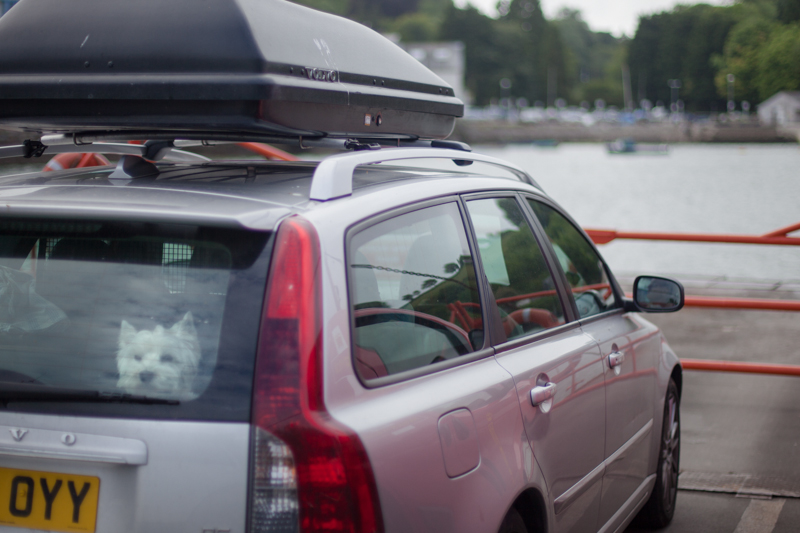 Our first night was somewhere near St Austell, and our B&B was a short walk to the sea so we pottered about down there with the cameras just before dinner.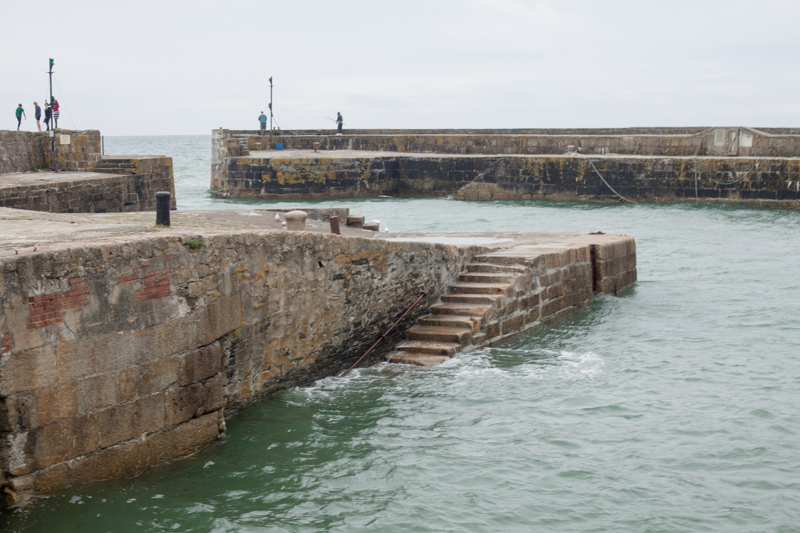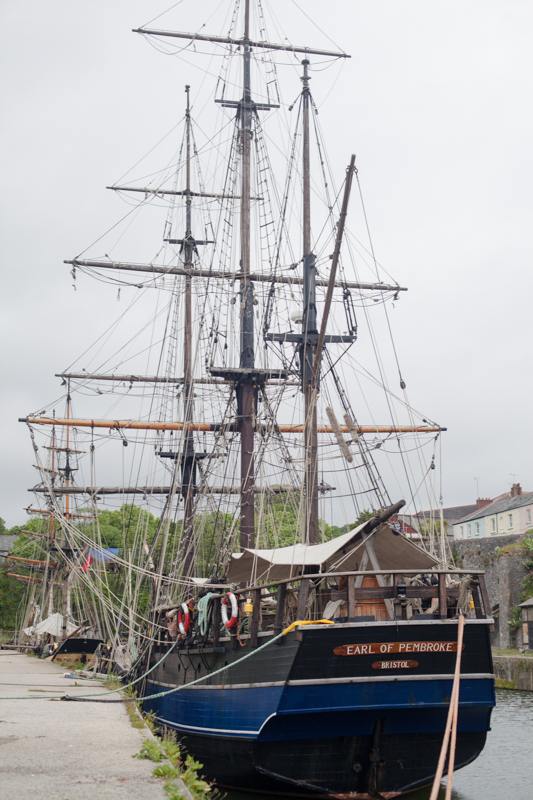 How could you not daydream of pirates in a place like this? It was a little bit Famous Five, I must admit…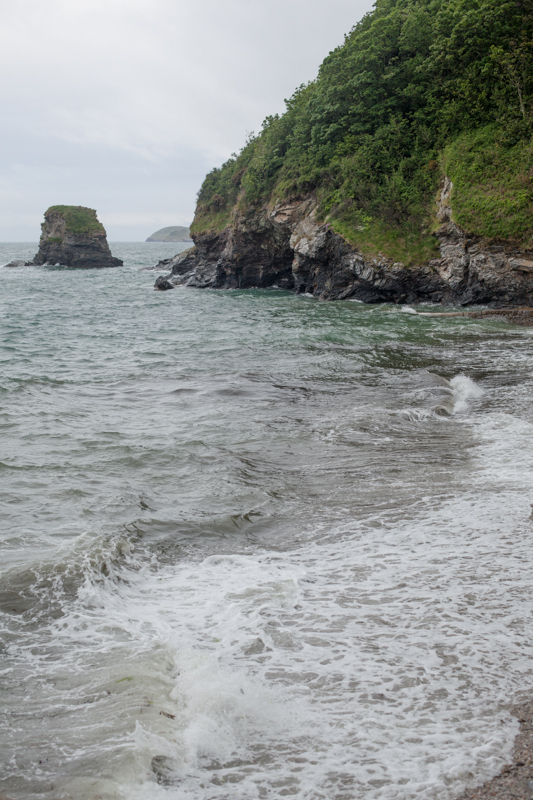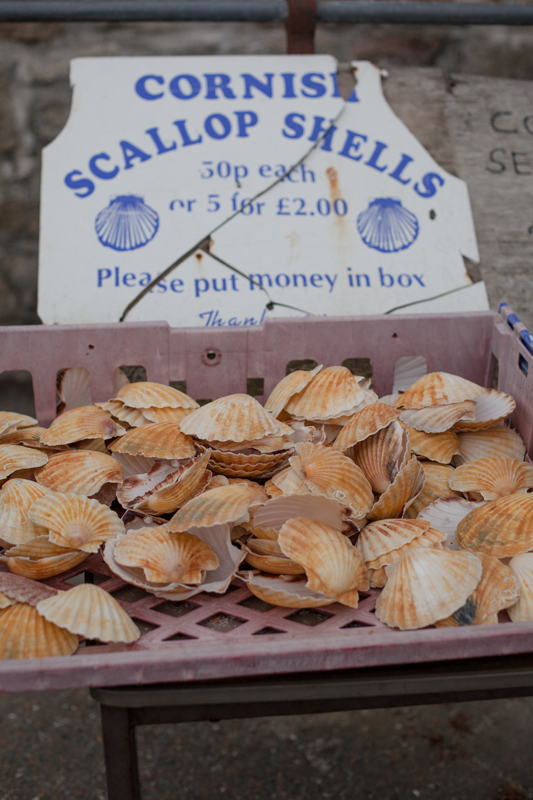 We seemed to encounter really nice people on our trip in general, I wonder if the honesty system works?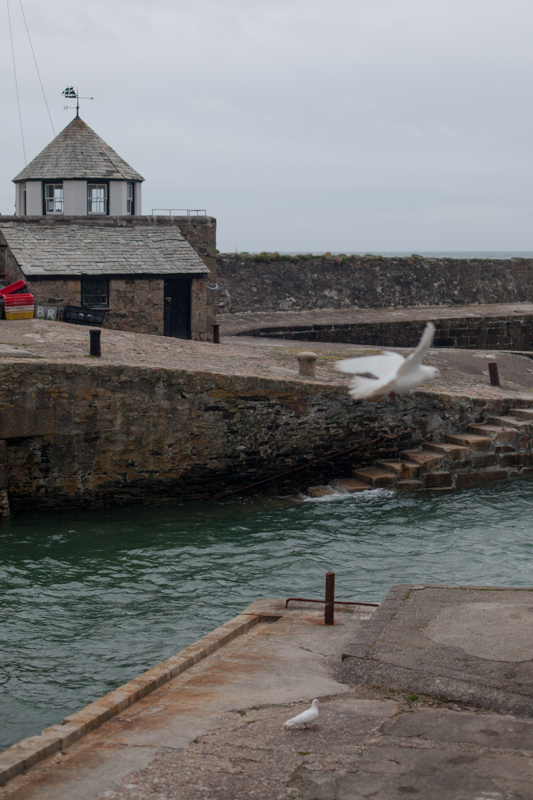 I liked the weathervane with the ship on it atop the little round building. But I was too scared to cross a sturdy but narrow bridge to get to it so you might have to peer a bit to see it in this photo ;)