happy craftmas!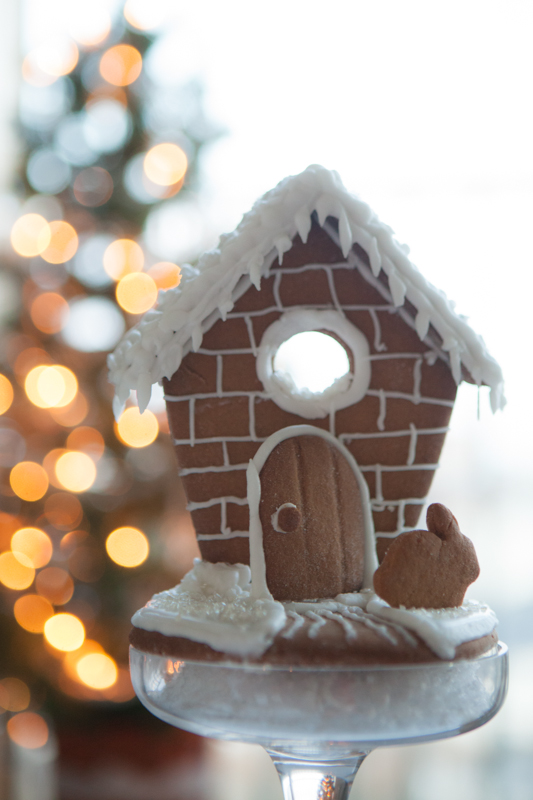 Of course, no gingerbread house is complete without a bunny in the garden!
I did some spur of the moment gingerbread baking and didn't fancy putting an entire house together so i made some biscuits and this little house facade, which was just the right size to sit on my little cake stand, perfect! I had much more success with royal icing after my Dad showed me the trick, to whisk it until it forms peaks just like when you're making meringues (not like I've done that though, heh) and then it works much better to stick everything together.
I also did a few other bits and pieces with a selection of cookie cutters that I've assembled over the years – who says you can't have a christmas squirrel?! I didn't take photos of those though, because Ryan already did a really good job of it and you can see them here…
The last job to do before leaving for Cork for the big day was a bit of present wrapping, and I had great fun trying out some papercutting on the tags :)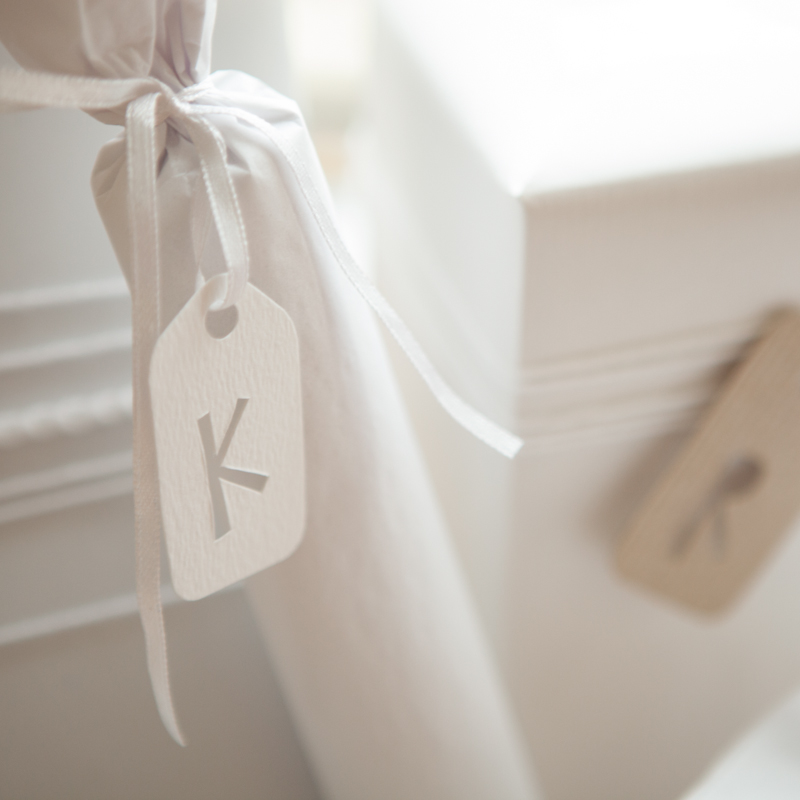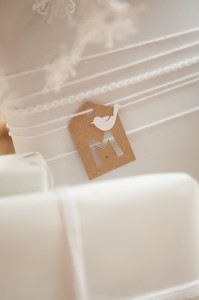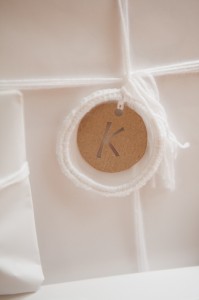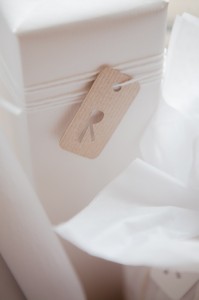 I've been seeing loads of beautifully wrapped parcels on pinterest over the last few weeks, so i decided to indulge my love of yarn in my own wrapping and also finally have a wee shot at some papercutting for the tags – just a single initial wasn't too bad but I'm in awe of the work that some people do, like the amazing Rob Ryan.
Anyway, there's more TV to watch and I do believe there's a portion of trifle with my name on it. Whatever you're up to, hope you have a lovely christmas!