3178 miles part ix: hidden colour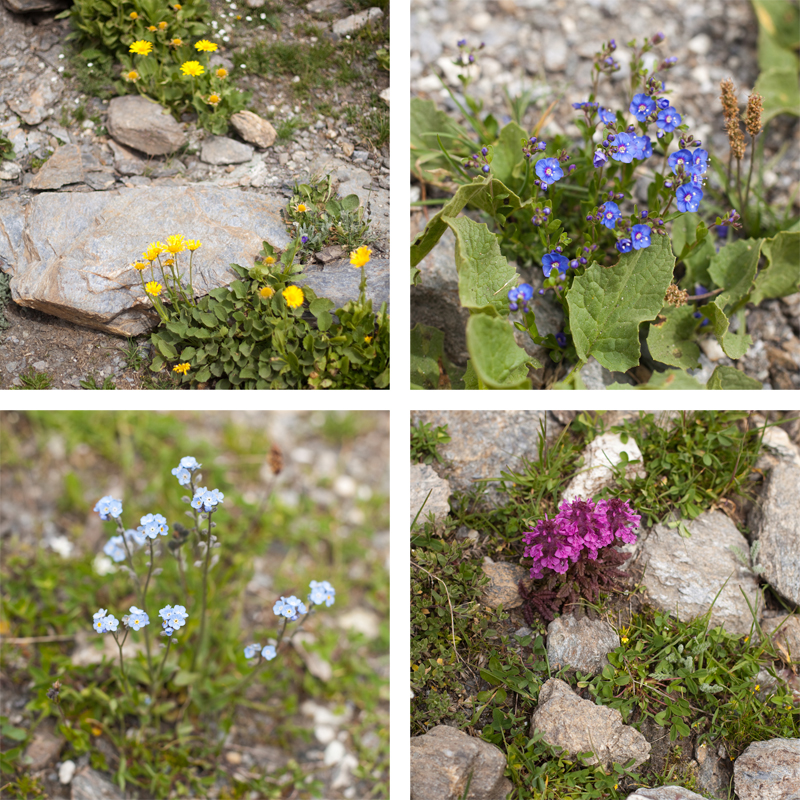 We were back up in the mountains on our way from Italy to Switzerland, and it occurred to me that we hadn't seen any of those alpine flowers that I'd been expecting. Except then we stopped to check the gps and all of a sudden I noticed them, all around, tiny, and all different colours and shapes! So pretty! I wished I had the macro lens but I made do with the 50mm.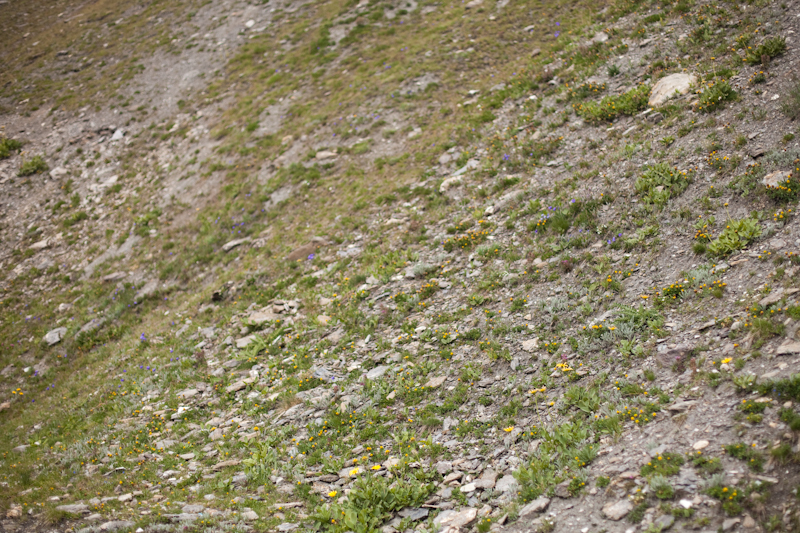 You'd hardly notice them, would you? There may have been a few stops after I spotted the first lot, and I just kept seeing more and more…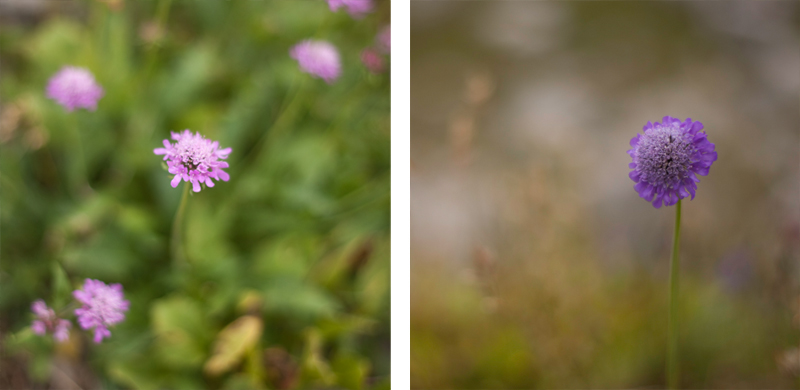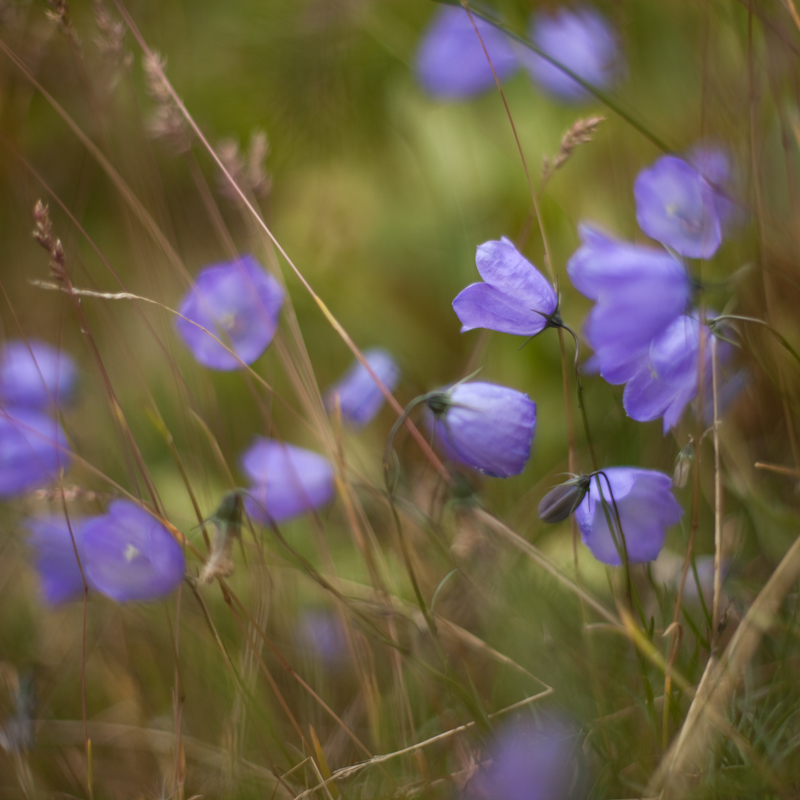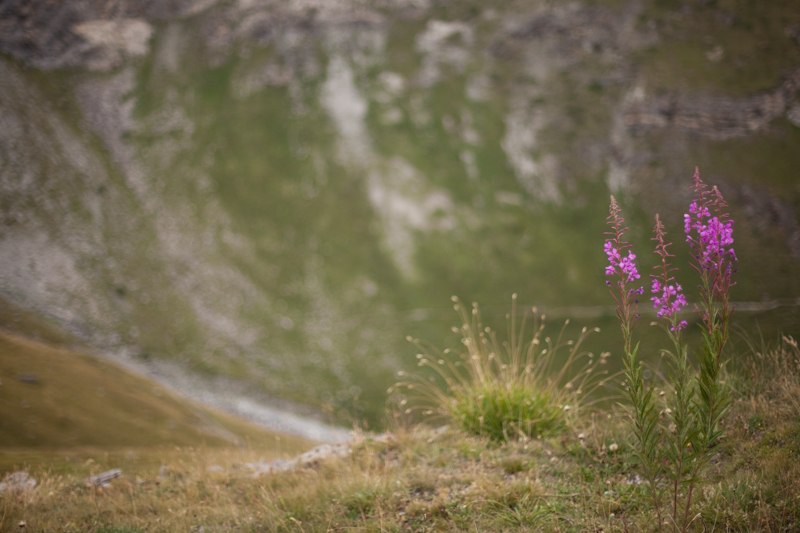 The mountain roads took us into Switzerland, where things were not always as they seemed – the GPS told us we could cut 50km off our journey by taking a ferry – but we were pretty much inland, and there were no big rivers on the map! So we followed the route and discovered a train that went through a mountain – we had a whole carriage to ourselves and the bikes :) It was such a novelty, we took a group shot, after some pole dancing. You'll have to buy Martin a drink to find out more about that though…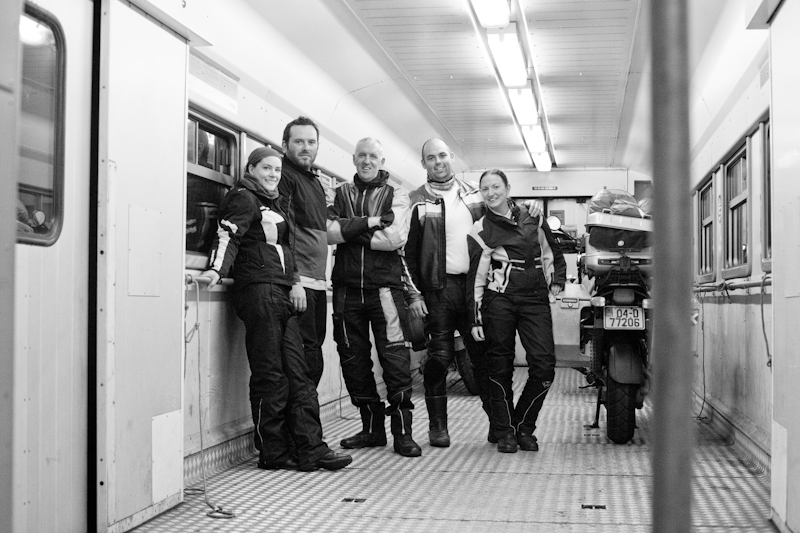 Switzerland was kind of like I expected, but a bit strange at the same time. It was like Germany and Sweden had a child country – so clean and green but with hints of Germany in the style of houses, and the language.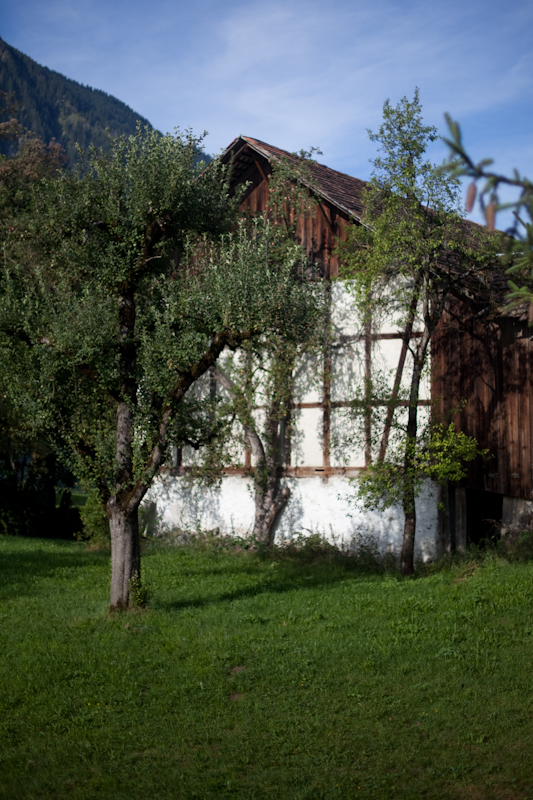 The next morning gave us a perfect blue sky and sunshine filtering through the flowery curtains.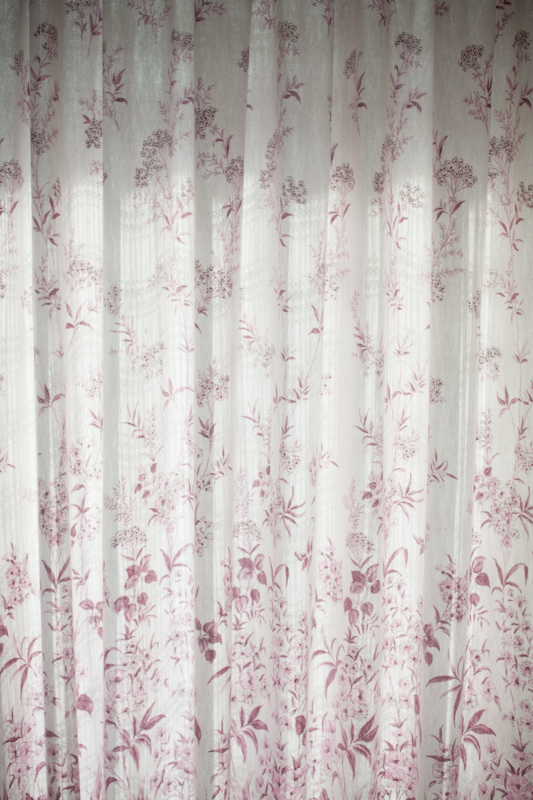 On our meandering path to get out of the country avoiding motorways and A-roads that would incur a €30 fee, we took a detour to explore a castle that's closed except for private functions but was surrounded by a forest and some distinctly middle-earthy bits of garden: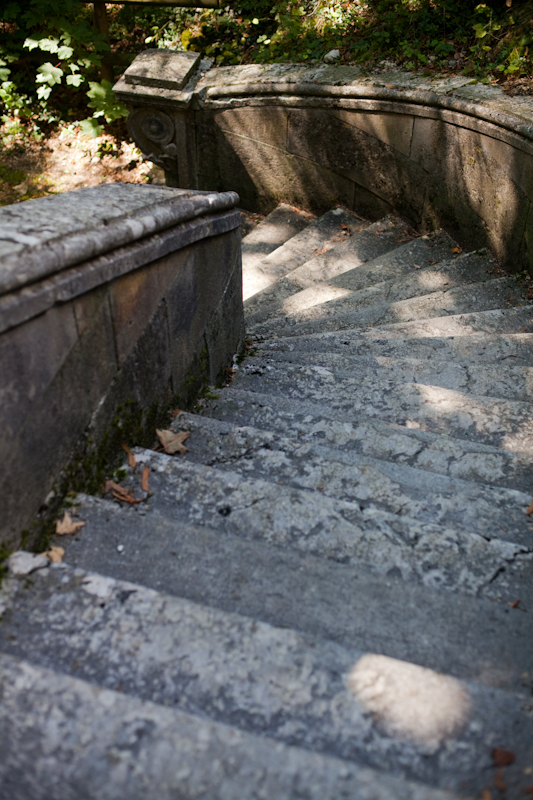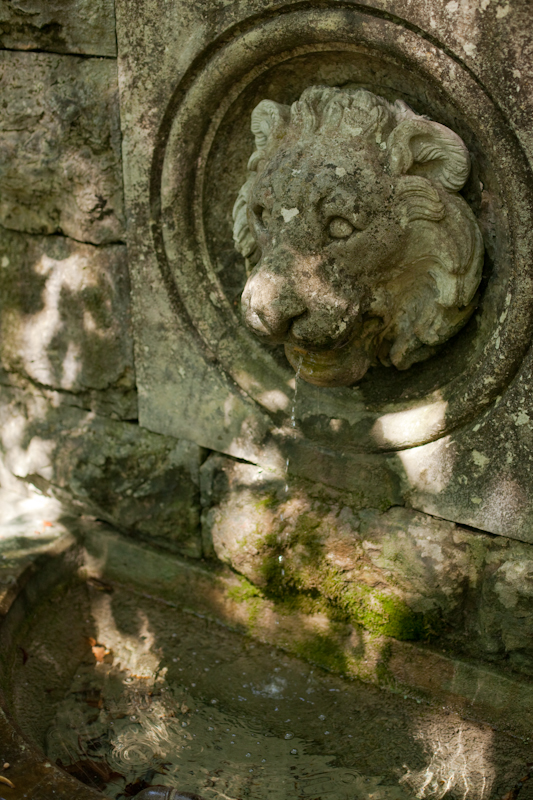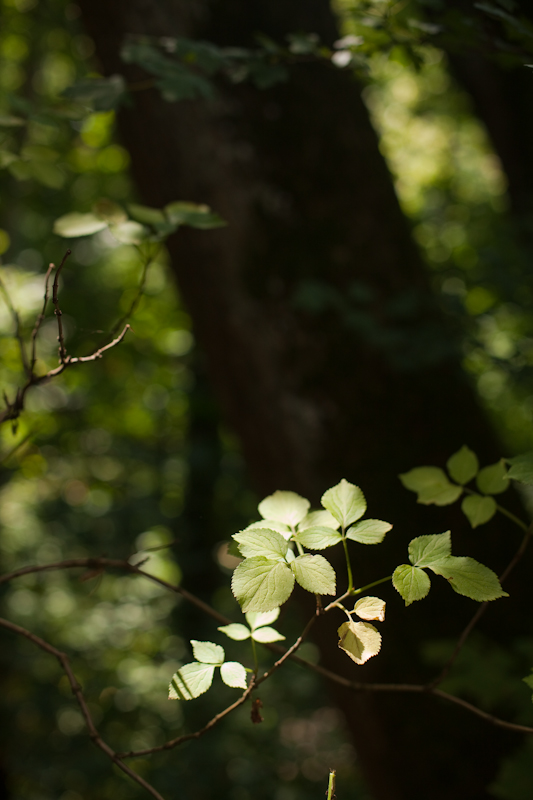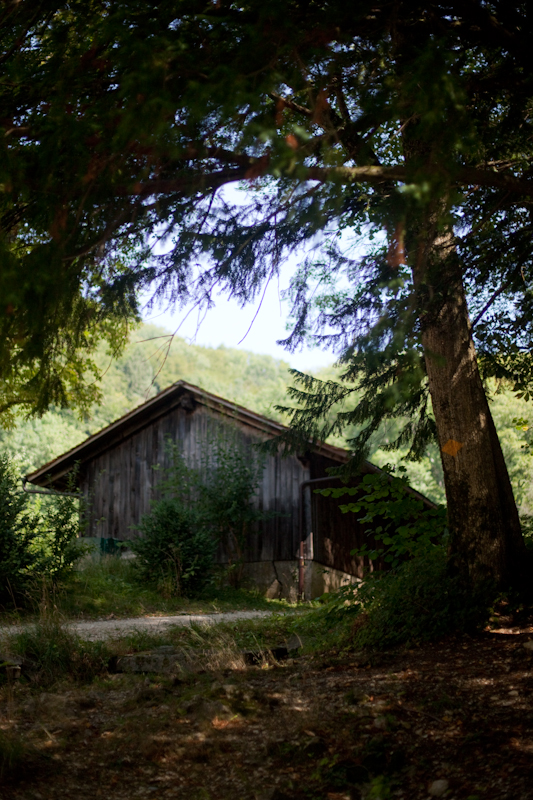 I also had a mission before we left Switzerland to get a photo of one of the cows with the bells on, since they are so iconic, and also because we had seen cow bells on 'How It's Made'. You'd be surprised how tricky it is to find some near the road that you can get a photo of, considering how many there are all over the place!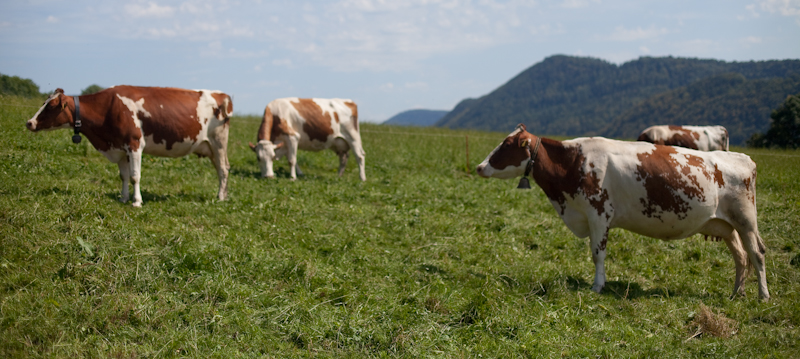 But I got one, in the end. Sadly we didn't get any chocolate, or a Swiss Army knife though :(