scotland on two wheels, pt II
If you leave Skye via the bridge and head north, somewhere along the road you can stop and see this.
I took the opportunity to shoot my latest knitting project on location :)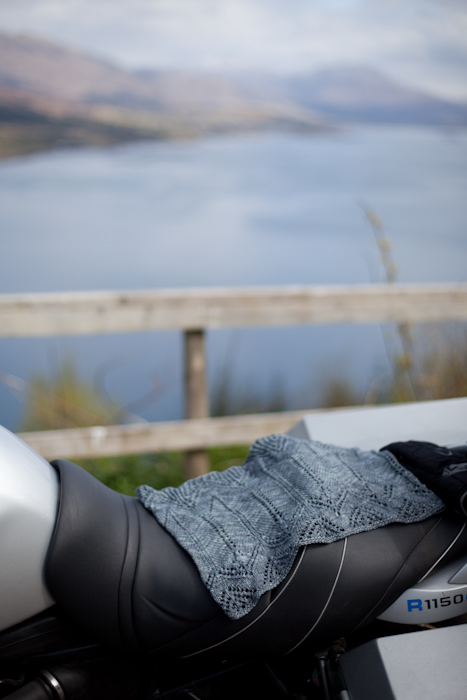 The bikes had a wee rest,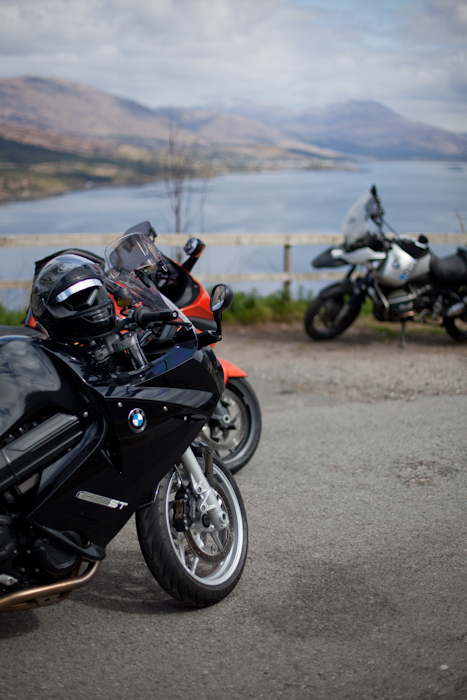 And quite rightly so because we were heading for a road unknown previously to me, but apparently very well known to bikers all over the world. It's the only road that leads in and out of a tiny village called Applecross. And it goes up, and up and up and up. In a twisty way. And you are treated to an absolutely magnificent view at the top.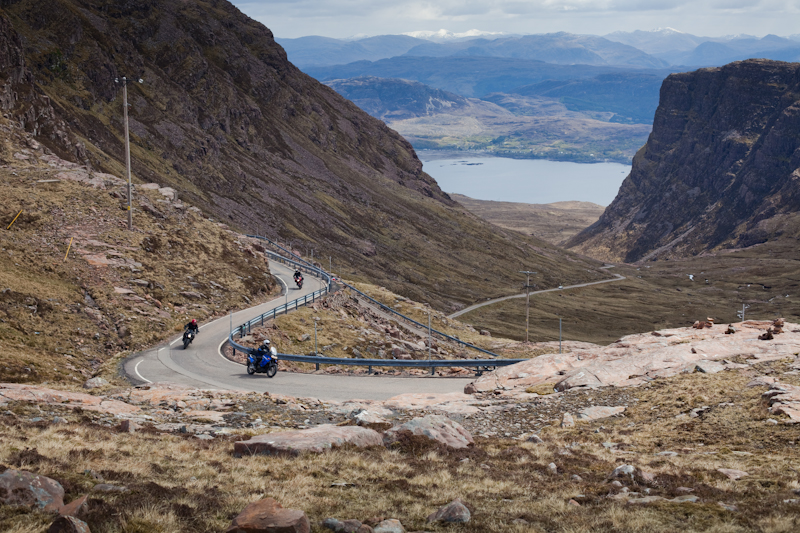 I'm so glad I was on the back of the bike and able to crane my neck to look back at that, rather than having to concentrate on the road. Just when I start to think that Scotland maybe can't be as beautiful as I remember, it gives me a smack upside the head with a view like that.  Can you believe, though, some people didn't even stop for a look?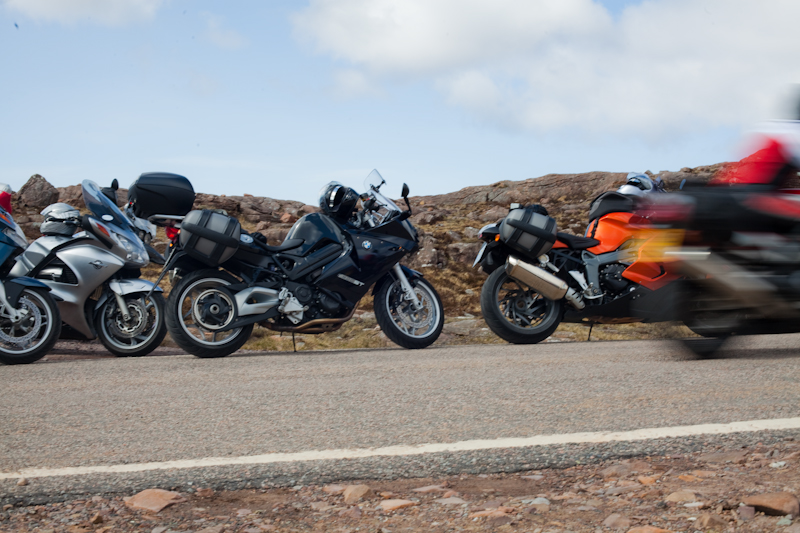 Mind you, when you come down the other side you're brought in to a lovely wee bay with a row of houses and a cosy pub serving tasty lunches. With games!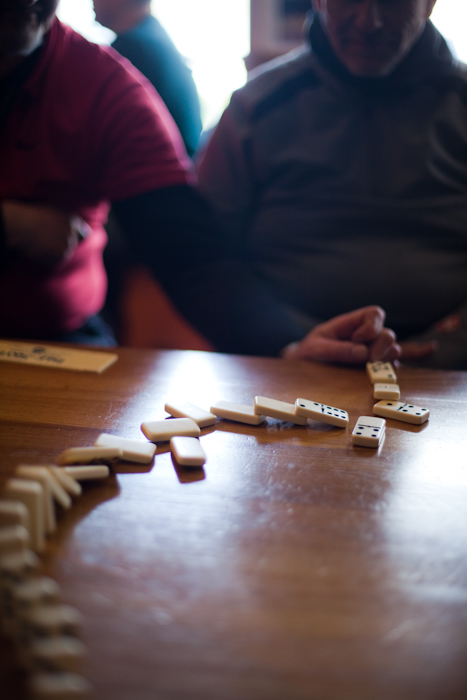 And a very pretty outlook: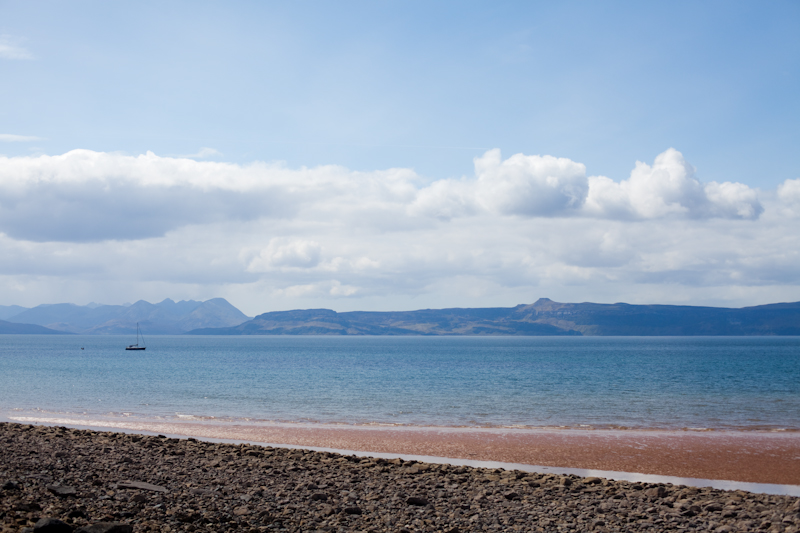 Seeing that blue sky, you'd be forgiven for not wearing ski gear for the trip back across to Inverness. But you may regret it.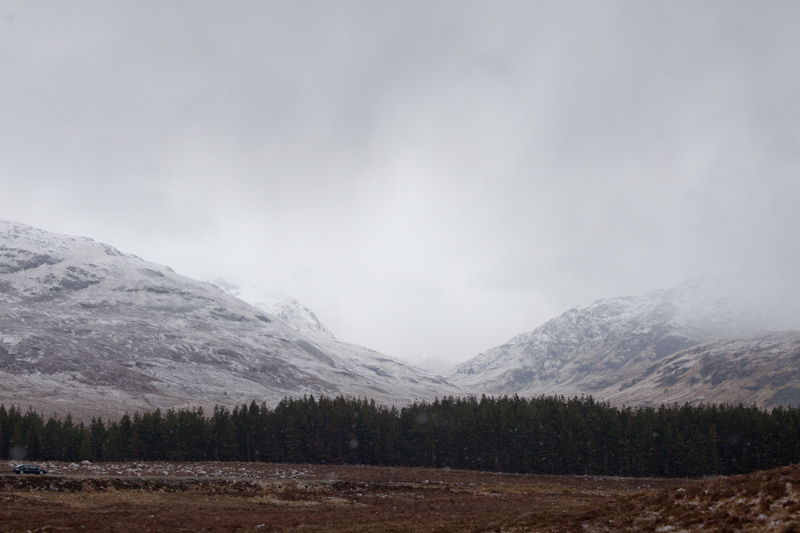 Yup, sleet and snow. Very glad of my heated glove liners. And all the other layers I'd been sensible enough to wear.
Looks like there's going to have to be a part III, eep!