sunny days and stoomtreins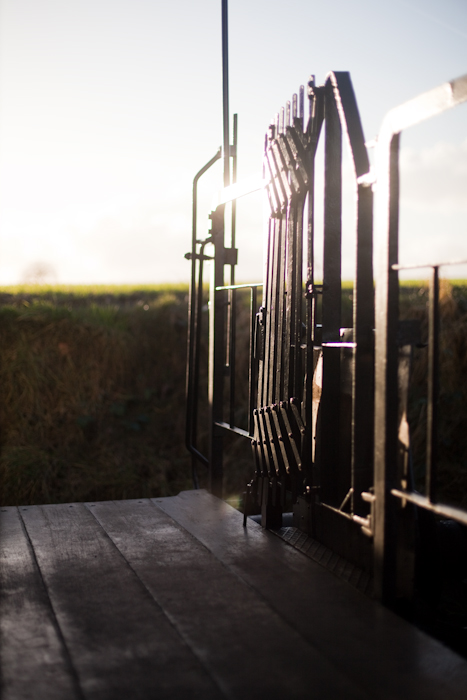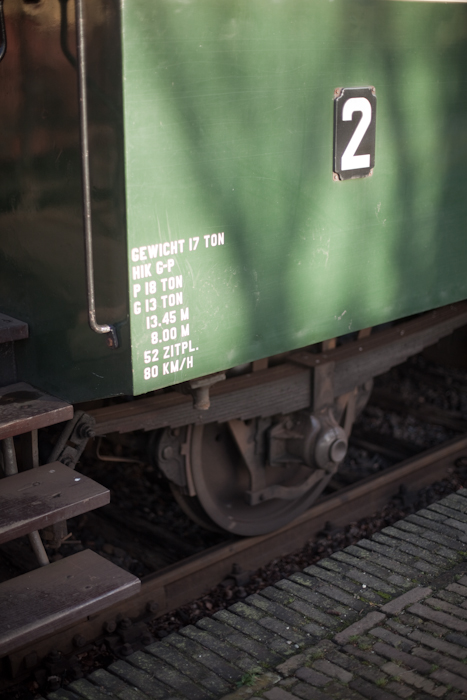 There was one day when it wasn't grey and miserable so we got out and about and my dad took us to a train station where they were restoring steam trains (or 'stoomtreins' – possibly my new favourite word) from as far back as the forties, and we were able to wander about and take pictures and nobody paid us any attention, it was great. Apparently the whole place is staffed by volunteers, and they do lots of trips around local routes which are mostly farmland and forest – as well as wedding receptions, which seem to be a much less alcohol-fuelled event over there!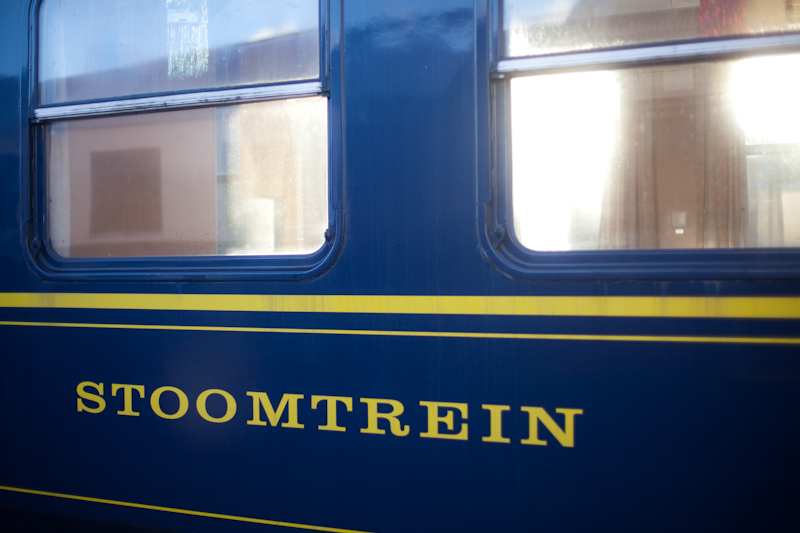 They even had a turntable (is that what you call it?), with a fantastic wee control box-shed type thing: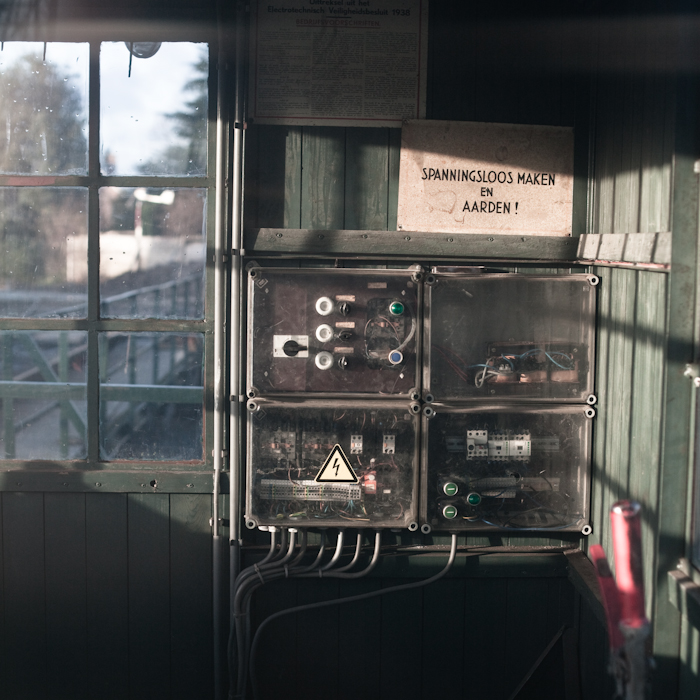 The station itself was also very picturesque,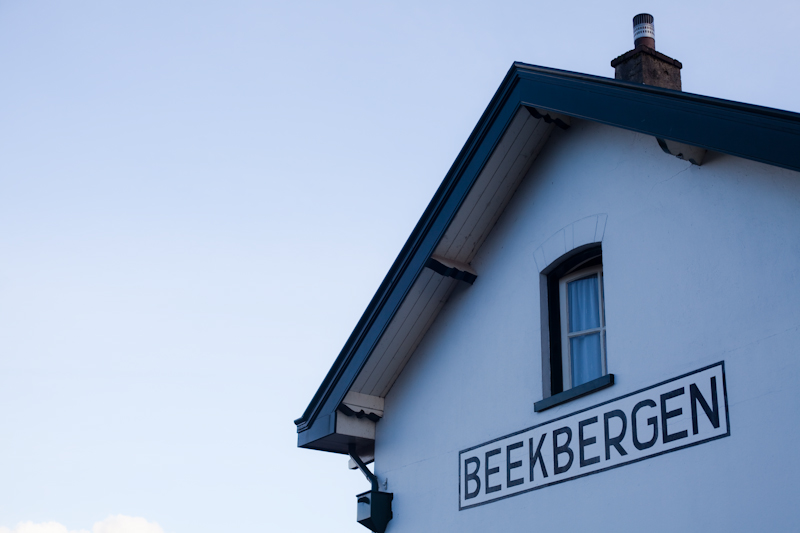 – and it was still decorated for christmas…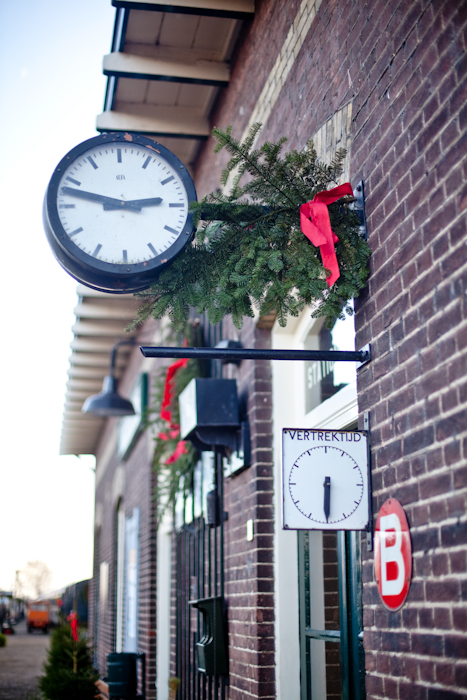 But it was closed :(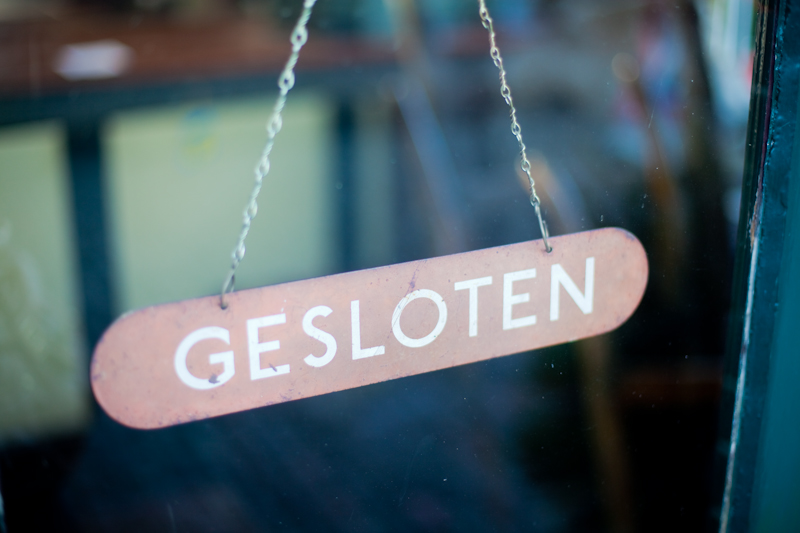 And of course, they had a pile of coal and a fork which I seem compelled to take pictures of whenever/wherever I see them.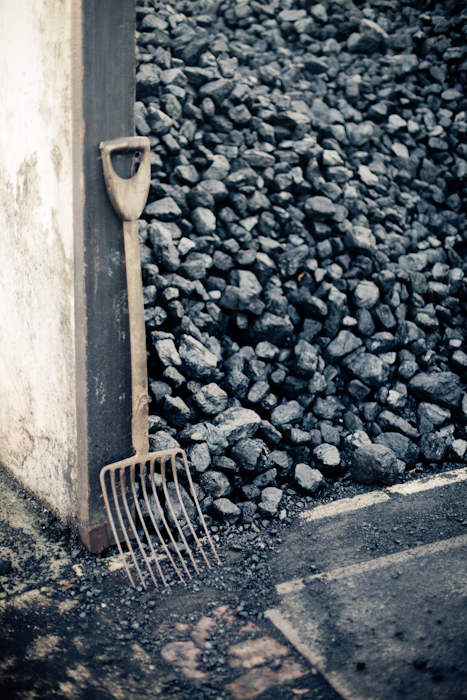 There are things like that that aren't necessarily very exciting but when you see them, you can't help yourself. Like catnip for cameras. Like cameranip. Or maybe not, that sounds like an injury :/