perník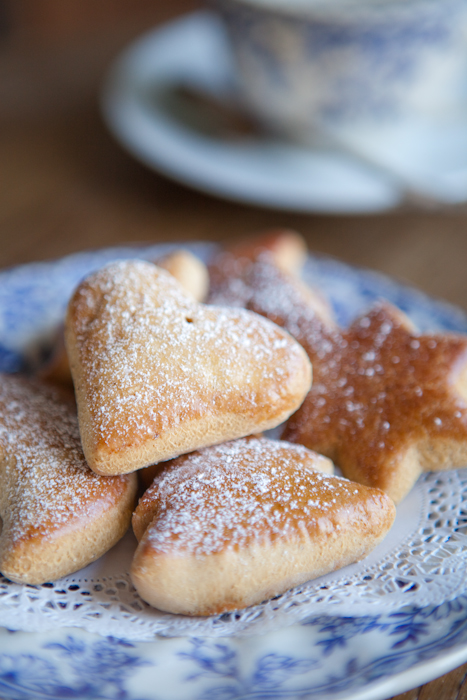 I got a lovely little surprise from a friend at the weekend, after he heard about my love of gingerbread/pepparkakor/lebkuchen and i was handed a little box containing this, baked by his mum and known locally as 'perník'.  I managed to hold off with the nomming long enough to take a couple of pictures :)
Since I've written a bit about styling here before, I thought I might show you a bit of 'behind the scenes' stuff and the sequence of messing that led to the shot i chose.  I've built up a small collection of props, so first i picked out a white plate and the blue patterned one to layer up to try and add some interest:
It's too plain, though. Let's take away the white plate and see what they look like just on the patterned one: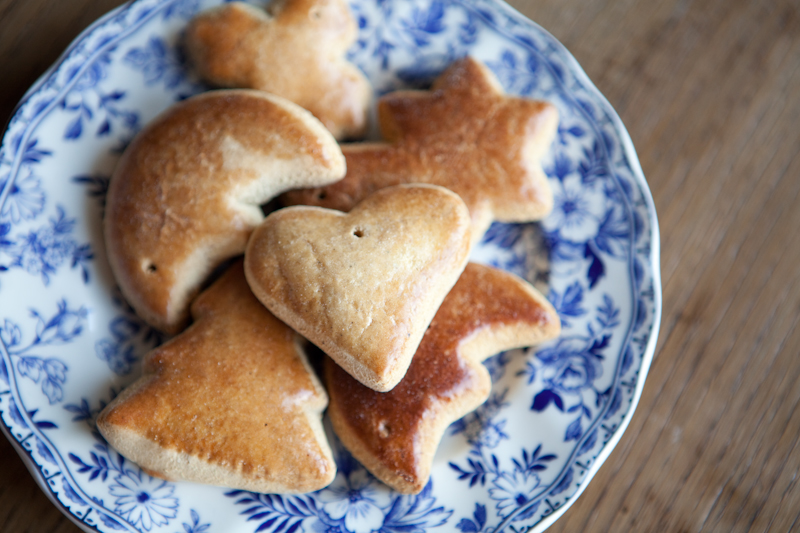 I like that better. But it needs something else. Something in the background maybe? I'll have to change the angle a bit from looking so straight down on the plate though: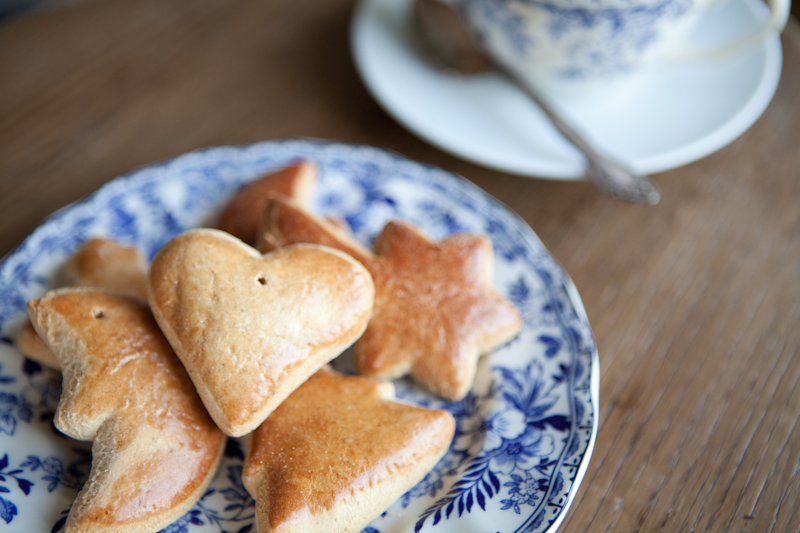 A great excuse to bring out that vintage silver spoon i got from etsy! I need to fiddle with the composition and add a bit more detail…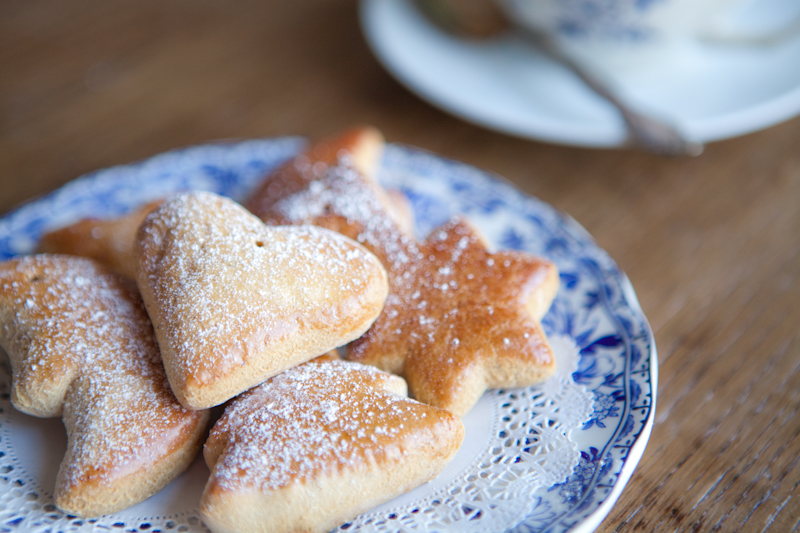 Doilies, and a dusting of icing sugar, and I pulled the cup in a bit. I was happy with this styling, and then I tried the portrait orientation to have the cup less cut off in the corner, and there's the shot at the top of the post.
I don't know if that's of any interest to anyone, I just noticed when i was going through the memory card that there was a definite linear progression of how the final shot came together and thought it might be worth posting. Do you have any ideas about styling like this? What's your process?