more from the château
I'm going to have to start posting more than one shot on each page (like Ryan's post) if i want to get through a fraction of these french pics before christmas!
Still at the château de Carrouges which was a pretty short drive from our b&b, the fantastic Maison Laudiere where we were looked after superbly well, not only did our host Carole cook us a lovely dinner after we arrived, she went to the local boulangerie every morning to fetch us freshly made croissants and bread for our breakfast (which became something of a habit throughout the trip, nom) and then gave excellent sightseeing advice, with the added bonus of noting particularly good roads for the bike :)
The geese seemed to be taunting us from their perch on the other side of the moat, where they later took a leisurely swim and met us around the other side of the château as we explored the grounds. There were a few gazebos up in the orchard, presumably left over from an event, that the apples trees cast lovely shadows on and I was also quite amused by a sign that turned out to be a seating plan – not for a party – but for the apple trees!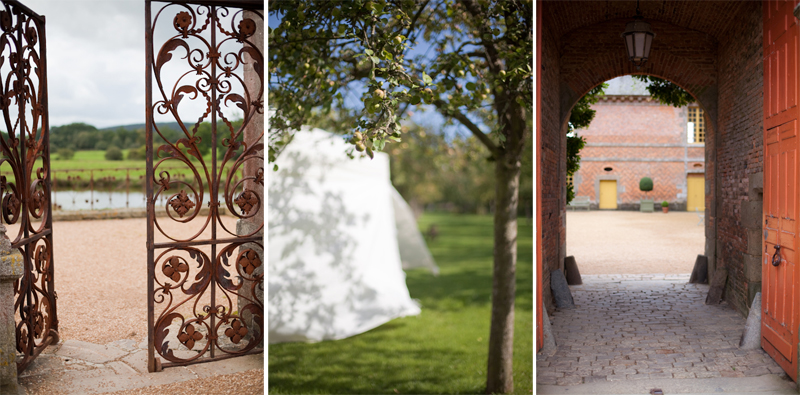 It really was a fantastic first day of visiting stuff – next we went on to a tiny village which was so pretty my head nearly exploded.
I'll tell you about that in a whole new post.