love, attention and sandpaper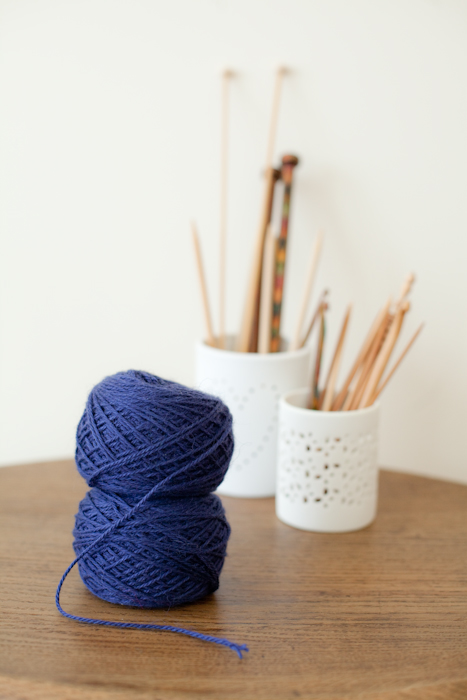 I've been saying for some time now that i wanted to get a nice surface for yarn-based still life shots and i was all set yesterday to go and see if i could get my hands on a pallet or a couple of old timber boards that i could transform into some kind of table top. Then ryan suggested we take a look in a tiny shop he noticed on the way to a favourite lunch spot. It was so close to where we were headed anyway (to buy him an X100!!!) that we popped in for a quick look and there was this lovely wee hall table, which we were informed came from 1929. Despite its antique status it was only €15 so i went back later to collect it and brought it home on the luas with me, garnering a few sideways glance!
I couldn't wait to get started so as soon as i got home i attacked it with some sandpaper to get an idea of how easily the thick coat of nasty brown paint would come off. Half an hour later i decided i needed the help of some chemicals and tried some white spirit on it. Nothing. I had some nail polish remover and remembered how i got into trouble as a teenager for ruining the varnish on a coffee table when i spilled some on it and decided to give it a shot. What actually happened was that the nail polish remover loosened up the paint and when i wiped it off, it turned it into a bit of a stain so i just evened it out over the rest of the surface, and used the sandpaper on any stubborn bits. I wanted a slightly darker finish though, and couldn't  be bothered going to homebase so i stained it some more with a couple of shots of espresso (some old beans from the cupboard, not the good stuff!) and some of that liquid black shoe polish. Happy with that finish, i gave it a coat of clear satin varnish then set to work painting the legs cream.
I'm absolutely delighted with the result, and got up early this morning to try it out as a background. Expect to see lots more of it!